Shopify Business for Sale: A Guide to Buying a Business on Shopify Exchange
A Guide to Buying a Business for Sale on Shopify Exchange
When one business owner wants to sell their business, they list it on the Shopify Exchange. There are no restrictions on what kind of businesses can be listed for sale on the Shopify Exchange.
A business for sale is a listing that's been made available by its owner to sell its business in an open, public auction. Businesses are bought and sold on Shopify Exchange. This guide will show you the steps involved in buying a business for sale on Shopify Exchange, including all the details of each step.
What is the Shopify Exchange?
The Shopify Exchange is a marketplace for sellers who want to sell their business. The platform allows buyers to purchase businesses and offers them an opportunity to make profits from the investment. To know more about what it takes to buy a business on the Exchange and where you can find one, read this guide by Business Insider.
The Shopify Exchange has over 10,000 stores and provides a platform for entrepreneurs to grow their own businesses without the hassle of managing inventory, shipping products, customer service calls, etc. The pricing ranges from $50-$1 million, which allows for those who want to start a company without the hefty investment of getting into debt or have limited capital to find an easy way out.
Why buy or sell a Shopify store
Buying a business is an advantage of owning an online business because you can skip past the beginning stages of building your startup when purchasing one. It also has the benefits such as removing the need to establish systems, long hours, etc.
When the seller determines that they're no longer profitable, selling their store on The Shopify Exchange can be an easy way to get money out of a failing company. Business owners can use the platform to attract new customers by showcasing their products or services, as well as selling their website and landing page when they are looking to move on from it. This would allow sellers to turn their business into an online store with no work left for them or help companies find a new owner to take over the business without any effort from either party.
Shopify's Shopify Exchange gives sellers and buyers the opportunity to find each other. It also provides a platform for buyer-side businesses looking for products or services, as well as seller-side shops that are interested in selling their items.
Is Shopify Exchange right for you?
The Shopify Exchange is a marketplace where you can buy and sell your Shopify store. You can browse by industry, revenue, or curated collections. The idea behind it is that you will not have to worry about finding someone who wants your store or if they want the merchant services for their business.
Their services come with many benefits, including easy setup and ease of use. One downside to Shopify is the inability to customize your store's design. Shopify Exchange is a service that offers some of the features of more expensive ecommerce services, but for a lower cost and with no upfront costs or long-term commitments.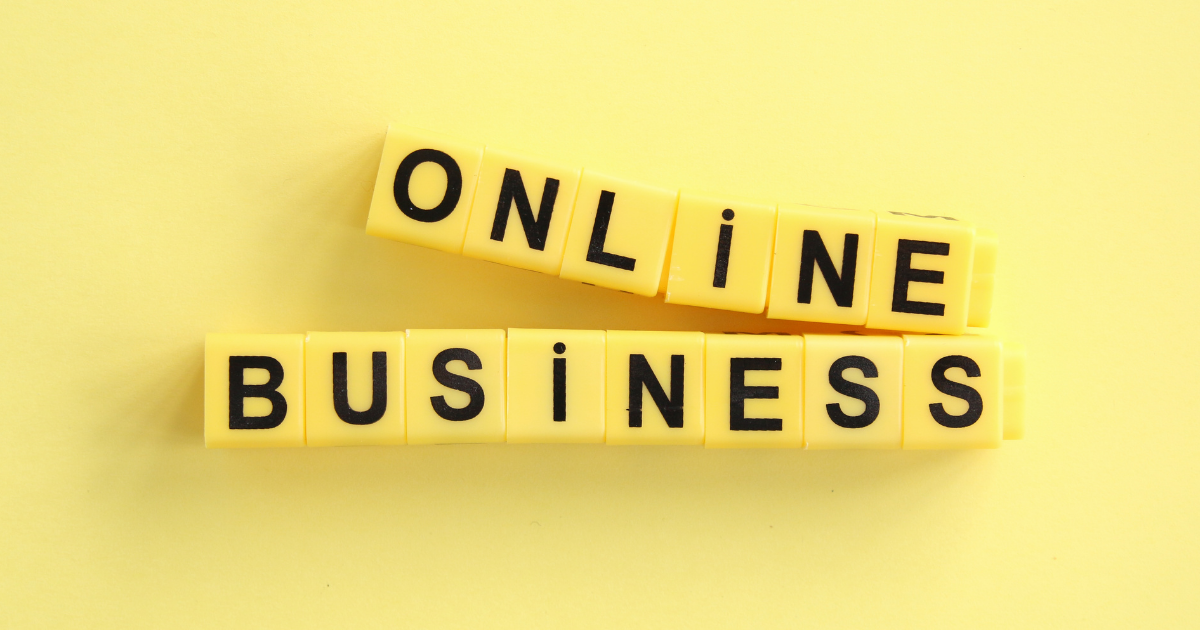 Benefits of buying a business (instead of creating one from scratch)
You don't need to create your own ecommerce website and worry about hosting, payments, shipping, and product fulfillment. You also don't need to worry about the legalities of running your own company, including hiring employees, taxes, and marketing. You'll have a business that's already up and running, so you can focus on making money.
With Shopify Exchange, you can buy a working business that already has an established customer base. You'll be able to take over the business and start making money without having to invest thousands of dollars upfront or worry about the legalities. We enumerated some of the most beneficial advantages of buying an already established business below:
Avoiding procrastination
When you are thinking about whether or not to buy a business, it's essential to consider the benefits of buying instead. One benefit is that there are people who have already made their businesses successful on Shopify's Exchange platform. You will be able to avoid procrastination because now, your work won't start from scratch anymore. With the hard part done for you, it is easy to focus on marketing and sales of your product or service, rather than having to worry about all the details.
The benefits of buying a business can be abundant. Shopify's Exchange platform is an ideal opportunity to get your business off the ground instantaneously. According to a study from the Journal of Consumer Psychology, people that are procrastinators have been found to be less likely to start their businesses. However, when there is an additional financial payment for buying a company instead of creating one from scratch, motivation increases, and it's easier for them not to procrastinate.
The ability to start selling from Day 1
Buying an existing business is perfect for those who want to start selling immediately. When you buy a business, the company is already set up and ready to sell. This means that there are no upfront costs involved in setting up your store. It will give you the advantage of starting selling from Day 1 and also save money on fees that come along with building your own website.
When you start a business from scratch, it can take up to 4-6 weeks before the website is ready for sale. In contrast, if you buy a pre-existing company and make changes based on your own needs, then there's no waiting time when you open your doors.
Gaining a professional website
As a business owner, you may be interested in buying a store that already has the website and inventory ready for your startup. If you're looking to buy a business on Exchange, check out these benefits of buying as opposed to creating one from scratch: there are hundreds of stores designed by experts that specialize in creating professional websites; it will save you time and money, and it's possible to sell your new site at any point after purchase. For as little as $50, there is a wide variety of stores to choose from on the Exchange with everything you need to get started.
There are many benefits of buying a business instead of creating one from scratch, though they vary depending on the industry. For example, if you're interested in food service and want to open your own restaurant chain, it might be more beneficial for you to purchase than create an entity that would take time and money into consideration.
Many people are not aware of the cost savings that come with buying an established store. They sell businesses cheaply and can be evaluated by the potential you see in them and whether or not marketing will help unlock that value.
The process of buying an established online business
The process of buying an established online business on Exchange is often confusing for first-time buyers. There are dropshippers selling on the marketplace, but it doesn't mean they automatically inherit inventory during handover. Follow these steps to successfully purchase your first online business: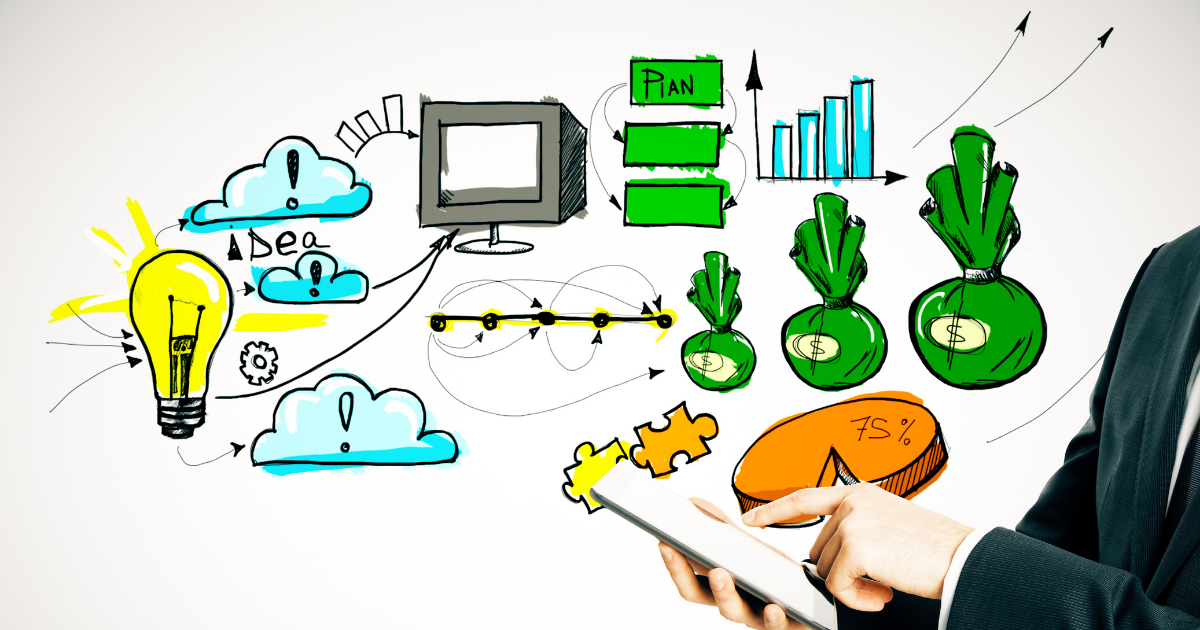 Narrow down your requirements
To find the perfect business for sale on Shopify Exchange, you need to narrow down your requirements. This includes considering things like desired location, customer demographic, number of employees, and what type of industry it is in. A website is not required but might be helpful if you are looking for a store that has high visibility online.
Furthermore, it's important to make sure you know what type of store you're looking for before making a purchase. If your budget is low and the stores are getting more competitive, then Shopify may not be an option as there are many other ecommerce solutions that can allow businesses to grow exponentially with less investment.
However, if your budget is high and the selection still seems limited despite hours of browsing through different types of stores on Exchange, it might be worth setting up a meeting so they can help you find the store that's right for you.
Find the best business industry for you
The best business industry for you is the one that matches your skills. If you are good at dealing with numbers, then a career in actuarial science might be just what you're looking for. If you're good with words, then a career in journalism may be the best option for you. What's important is that when choosing your industry, it should match what skills and passions you have.
1. Dropshipping business
DropshipDropshipping is a method of selling products that involve the seller not having any inventory. The merchant has to purchase the product at wholesale prices from their supplier and then list it on their website for sale. The merchant will then get the item to ship or send it out once they receive payment through their online store.
2. Print on demand
The cost of printing books has been declining for decades, and the publishing industry is responding to this trend. In 2010, a typical book cost about $2 per unit to print on demand (POD), a process that eliminates the need for warehousing.POD is advantageous because it takes advantage of trends in technology and consumer behavior, such as e-readers and books rental services.
3. Retail businesses
Retail businesses are often the consumers of products produced by manufacturers. Retailers may also manufacture products that they sell to customers. They generally have two main goals: 1) maximize their gross profit margin and 2) please their customers. They do this by carefully selecting the products they wish to sell and then pricing those items in a way that encourages consumers to buy them.
Retailers also try to maximize their profits by offering some products at a higher price than others. For example, they might sell produce for $3 per pound at the store but charge $8 per pound if it is bought online.
4. Established businesses
A seller can sell their Shopify business for a good price, but finding an established business with social media followers can be difficult. Many sellers are looking to find businesses that have email lists and other valuable assets.
Established businesses are always in high demand. Buyers can buy these types of businesses to take them to the next level quickly, but there is a risk involved with buying an established business.
5. International
With the rise of international companies, Shopify has seen a huge increase in the number of businesses for sale on their marketplace. There are thousands of businesses for sale with different types and sizes- from micro to large scale. Find one that works best for you!
6. Stores that sold on Exchange
Shopify's Exchange is where you can buy or sell an ecommerce business. These stores are usually for sale because the person who started the store wants to retire, but they don't want to lose their hard work. The Shopify Businesses on Exchange are typically in industries that have high-profit margins and low competition, which makes it easy to get a successful company off of Shopify's Exchange without any hassle.
Do your research
When you're starting out, it's often hard to know where to go when looking for your first ecommerce website. It can be a long and arduous process, but the best place to start your search is on Shopify's Exchange platform. The majority of ecommerce websites that are available for sale on this platform are in industries that have high-profit margins and low competition, making it easy to find a successful company.
Here's what you need to research:
Business Story
In the business world, a story can be used to bring back memories or to create new ones. These stories are often told during a company's annual meeting, and they may provide background on the company's history, its values, and how the employees came to work there.
A story can also be used as a form of motivation or inspiration. For example, an entrepreneur may want to tell the story of how they started their company because it is a great example for others to follow.
Performance
Shopify Business for Sale is a new product on Exchange. This guide will show you how to do your research before buying this business. It also shows the revenue and traffic of the store, which are important factors when considering whether or not it's worth it to buy this business on Exchange.
Expenses
In order for a company or individual to have a successful, profitable business, they must take into consideration the cost of running their business, which is a necessity.
A common way to account for the costs incurred by a company is through an Expense Report. An expense report outlines all expenses that the company has incurred in a specific time period.
Common items that are accounted for on an Expense Report include the cost of materials, labor costs, rent/lease payments made by the company to a landlord or property owner, utilities such as electricity and water bills, insurance premiums/coverage costs paid to an insurer on behalf of the company. All of these should be included in the customer acquisition cost report.
Sale includes
The "sale includes" section of a store's advertisement is the list of items that are included in the sale. This section may also include information about what size or color clothing is offered or if the sale includes furniture.
A due diligence process is essential to making a successful purchase. A buyer must do research on the business and its competitors before committing their money, or else they may regret it later.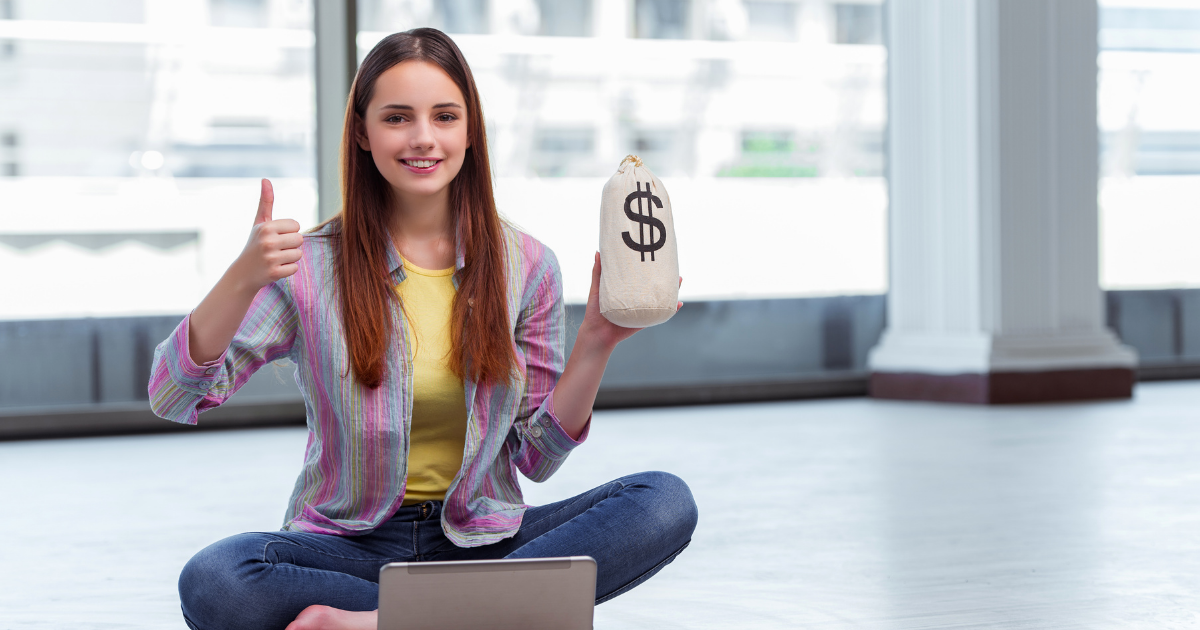 Perform due diligence
Perform due diligence is the process of thoroughly investigating all aspects of a potential business venture, particularly when it comes to making an investment. It means being very thorough in your research and understanding any risks involved with the venture. This may include reviewing all financial records and researching the company's background, among other things. Doing due diligence is often a requirement for any organization or individual who wants to make an investment in a company.
Where is the site traffic coming from?
Businesses for sale on Shopify Exchange can be difficult to find. Before purchasing, do your due diligence and ask key questions about the seller's site traffic. You will want to dig down into their website analytics to get comprehensive answers.
When searching for a potential purchase, buyers should ask the seller to show them an overview of their advertising process. The buyer also needs to make sure that they get a commitment on after-sales support and check if there are any temporary read-only accesses given by the seller in order to see organic search results. When investigating organic traffic, use tools like Ahrefs and Semrush because these will help you find backlinks from other websites which can indicate whether or not someone is trying to game the system.
How much does it cost to run the store?
The store owner would need to buy inventory, such as food and cleaning supplies. This can be done through ordering from a wholesaler or buying items directly from the vendor that sells them in bulk. The store owner can also buy from a grocery supplier, such as Instacart or Amazon Fresh.
We have to consider that the cost of running a business includes more than just money spent on inventory. The store also needs to be cleaned and maintained, which requires utilities such as electricity, water, internet service, etc., not to mention the cost of hiring staff.
What's included in the sale?
The seller will provide the buyer with the company domain, mailing list, and social media account. The buyer should perform due diligence to ensure that the business is not only profitable but also has a good reputation in terms of being reliable.
Business valuation
Business valuation is the process of determining a company's value. It covers both tangible assets, such as property, equipment, and intellectual property (IP), as well as intangible assets like goodwill or customer relations.
The value of a company is determined by its cash flow, the amount it generates and spends each year, as well as the future potential for growth in earnings and sales. The main methods of determining a company's value are earnings before interest, taxes, depreciation, and amortization (EBITDA) for an operating business or net cash flows generated by assets.
Business age
Businesses are more highly valued if they are older. Google update, Amazon ban, or the arrival of new competition can knock down a younger business.
Diversity of business
There are countless successful businesses for sale in this category. Businesses have social media followers, email lists, and other marketing perks. These businesses cater to experienced entrepreneurs who know how to grow a business from scratch.
Brand strength
Brand strength is the measure of a company's ability to create and maintain its own marketable value. It consists of several factors such as reviews, rankings for hot keywords, social media presence, and trending products.
Start the buying process
Once you have done your research and are ready to purchase a Shopify store, there are several options for making the transaction.
Escrow method
Buying a business online is safer with the use of escrow service from Shopify. Businesses must list all the conditions for purchase in order to be purchased, and this will protect both buyers and sellers. The process is not easy, but it protects both parties involved in the transaction.
Inspection period
The buyer has a period of time to inspect the business before buying it. The seller releases funds after an inspection is completed, and Shopify will transfer the store once all necessary preparations have been made.
When buying a home, there is an inspection period that can take 5 to 20 days. The buyer must complete the inspection by identifying any problems with the property and provide documentation on their findings before signing off on all documents.
Browse stores on Shopify Exchange Marketplace
Shopify Exchange Marketplace is a place where businesses can list their products or services for sale. The listings are browseable, and sellers have the option to provide more details about their business.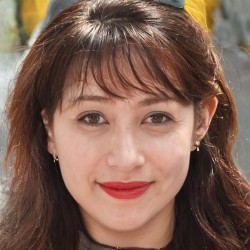 Latest posts by Melanie Maxwell
(see all)