Effective Marketing Campaign Ideas That Will Boost Your Brand's Retail Impact
Effective Marketing Campaign Ideas
The Intergovernmental Panel on Climate Change's (IPCC) 2021 end-of-year report has alerted consumers and brands directly impacted by the global climate change crisis. The report calls for a rapid transformation of the world's economy to avoid catastrophic levels of global warming, which will require significant changes in how companies operate. With that, winning over consumers requires more than just implementation – it requires genuine engagement and a focus on sustainability.
The buzz surrounding eco-friendly local vendors continues to grow at a rate that doesn't appear to slow down. As sustainability initiatives accelerate within and beyond the eCommerce landscape, shoppers begin to keep score, just with their wallets. They want to know what brands are doing to make an impact, and they're increasingly willing to reward businesses that are doing good.
While it is challenging, informing consumers about new sustainable initiatives and value-centric business practices is important. Progress raises another challenge for eCommerce brands — marketing. It can be difficult to get customers to care about sustainability and eco-friendly packaging initiatives and climate-neutral shipping when they are solely focused on price and convenience. However, this report inspired immediate action, and consequently, sustainability and eco-friendly initiatives are becoming standard practices for eCommerce brands.
Nowadays, eCommerce brands are at the forefront of sustainable marketing practices. They have recognized that environmental and social responsibility is not the only thing to do but good for business. Here are some tried and tested effective marketing campaign ideas to boost your brand's retail impact.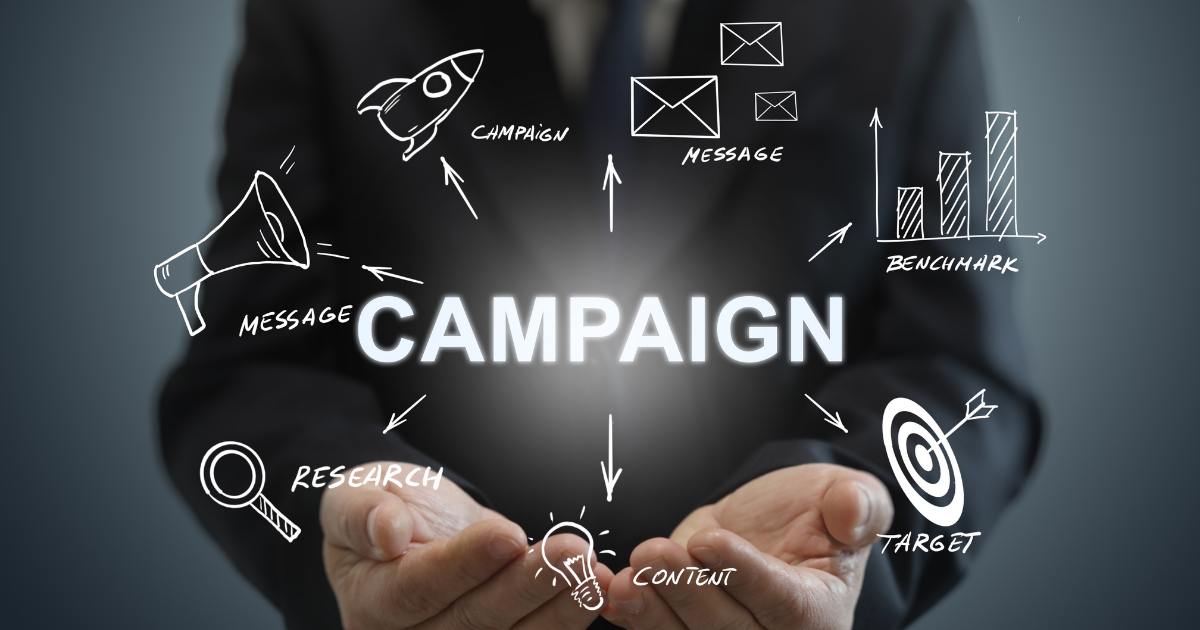 What is a marketing campaign, exactly?
A marketing campaign is a promotional push is tied to a specific business goal. For an activity to be considered a "campaign," it must have multiple components, including promoting content and creatives across various marketing channels. A campaign can span many months–generally years–of work, with many content releases over its lifespan. Marketing campaign ideas boost public awareness and create a buzz around a product or brand.
A marketing campaign is a planned and structured set of activities designed to achieve a specific goal or objective for a brand. Corporate giants and their ad departments can execute it. Still, it's also something that anyone can implement using digital tools, low-cost channels, and even other companies products or services. There are many different aspects to a successful marketing campaign, so it's important to plan and execute them correctly.
The common threads of "successful" marketing campaign ideas
Some common threads seem to run through "successful" marketing campaign ideas. They should be time-sensitive, have clear objectives and targets which are quantifiable in measurable ways, and be based on what the target audience wants. Often, successful marketing campaign ideas consist of original content and are not copies of other businesses' marketing campaign ideas. The data from a marketing campaign should be analyzed for success or lack thereof in reaching your goals and measuring impact on your audience. Creative marketing campaign ideas often involve interactive elements to rapport and elicit an emotional response. They also often have powerful narratives – this can be the product itself, or a story told through it.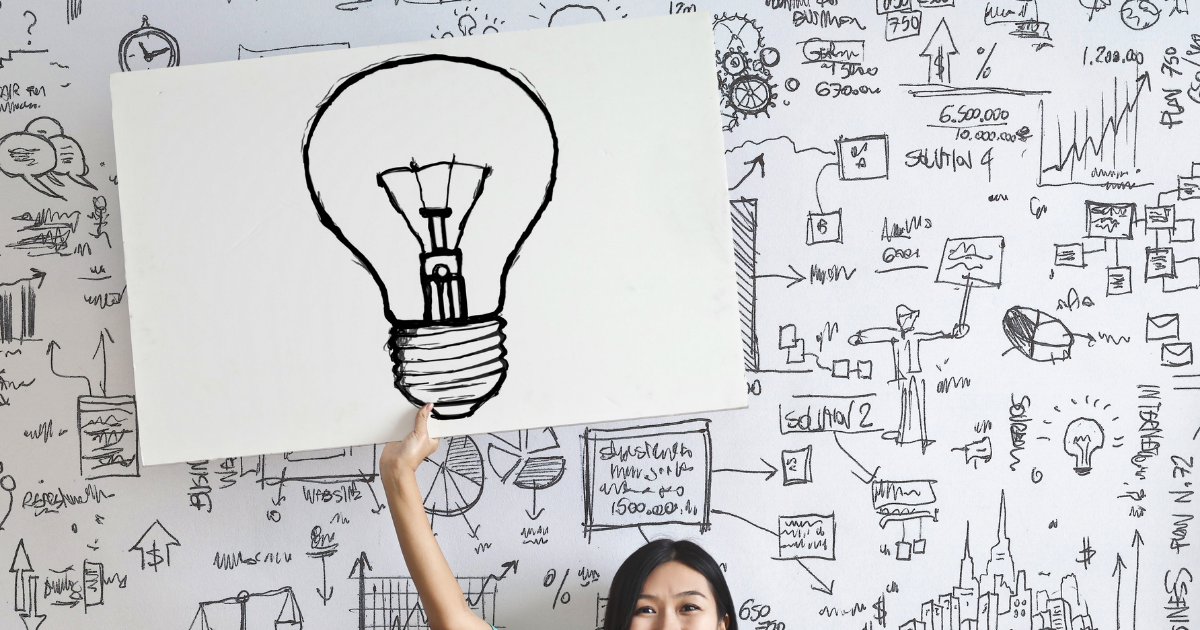 What are the must-dos for modern marketing campaign ideas?
There is no one-size-fits-all answer for marketing campaign ideas, as what works for one campaign might not work for another. However, there are some general tips that all companies should keep in mind when planning their marketing campaign ideas. The most important part of any campaign is the planning phase – this is where the magic happens. During this phase, it's important to understand all of the tasks required to execute the marketing plans successfully. This includes developing a strategy, creating goals and objectives, and designing a plan of action.
Establish relevant business goals
When it comes to marketing, it's important to establish relevant business goals. This will ensure that marketing campaign ideas are directed toward the right audiences and that they're achievable. To do this, you'll need to answer a few key questions: What is the goal? Is it achievable or not possible? How long will it take?
Once these questions are answered, promotion marketing can help a brand stand out from competitors in new markets by increasing velocity.
Choose your priority marketing channels
There are many different options to choose from when it comes to marketing. Which channels should you focus on?
Multi-Channel marketing helps increase engagement by reaching customers through a variety of touchpoints. It's important to do what's the rising cost of social media advertising before your campaign starts to keep costs down.
Your existing marketing channels can also be very effective if used correctly. When deciding, consider your budget and the channels you consider (new or old).
Pick the metrics and KPIs to measure your campaign
When it comes to measuring marketing campaign ideas, there are a lot of factors to consider. Successful marketing campaign ideas are measured not just by the number of clicks but also by more complex metrics like revenue and engagement. Additionally, social media metrics can measure success in some marketing campaign ideas, while they don't apply to other types of marketing. For example, Twitter followers might not be a good metric for a B2B email campaign.
That's where Sprout social's comes in. This tool helps you understand which content was more successful. The social analytics in this tool allows you to see impressions, engagements, and message link clicks over time. With this data at your fingertips, you can tweak your campaigns for even better performance!
Figure out your necessary resources and deliverables
Creating a marketing plan is essential for any business. It can be the difference between a successful and unsuccessful. The most important part of any digital marketing plan is knowing your resources and deliverables. This includes everything from graphics and logos to ad designs and copywriters. Save all this information up front will help ensure your campaign runs smoothly from beginning to end.
Another key element of any marketing plan is creating a timeline that outlines all the tasks required for the campaign. This should include social media posts, product photos, videos, and contacting minority business influencers or government resources. By taking the time to map out your entire strategy, you'll make sure nothing falls through the cracks!
Assemble your campaign collaborators
No modern marketing campaign is an island. You'll need help from various sources to get your message out there, and the most successful campaigns involve tight coordination between all players. Make sure you line up your collaborators so everyone knows what they need to do and when they need to do it. This will save you time and headaches down the road.
Set reasonable deadlines and milestones
One of the most important aspects of a successful marketing campaign is setting deadlines and deliverables based on your project's timeline. This way, you can ensure that all team members are aware of what they need to do and when it needs to be done.
To meet these deadlines, it's important to communicate with teammates in order to place what you can do and what you can't do. This will help avoid any confusion or overlap later on in the project.
Suppose some mechanisms can be set up without any digital infrastructure, but an in-house solution would require significant investment (e.g., manpower, technology). In that case, it. In that case, it is important to weigh out the pros and cons before deciding. When it comes down to it, one allows for implementing any type of promotion that a business might need. This makes it an attractive solution for companies looking to grow their customer base without breaking the bank.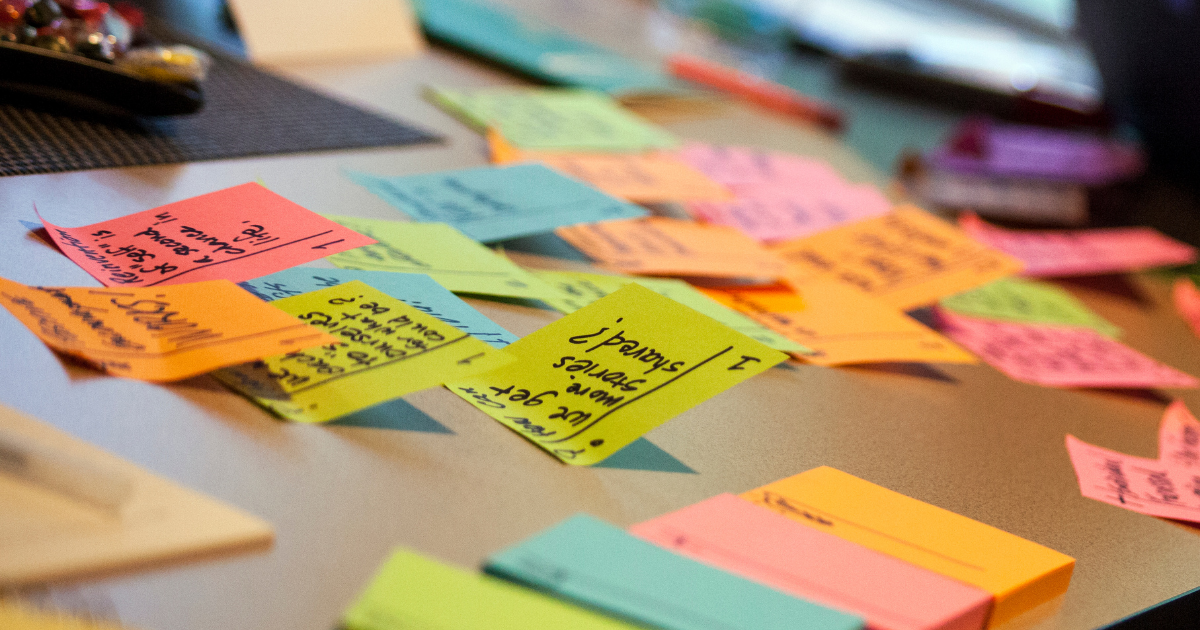 What are the must-dos for modern marketing campaign ideas?
For marketing campaign ideas to be effective, you must understand the necessary tasks required to execute them. This will help you avoid wasting time and resources on things that won't contribute to your success. Additionally, always have a clear goal in mind so that you can measure the campaign's effectiveness and make adjustments as needed.
Take a humanistic approach with your marketing
Wendy's is a great example of a company that takes a humanistic approach to its marketing. They inject personality into their brand, showing how they communicate with their customers. This content marketing strategy can be very successful, as it makes consumers feel like they're interacting with another person rather than a faceless corporation. It also helps to build trust between the customer and the brand.
Other brands could learn from Wendy's by including more "personality" in their marketing strategies. This doesn't mean becoming less professional – on the contrary, using social media trends and focusing on relatable content can help connect audiences with your brand more effectively. In turn, this often leads to sales and other conversions.
Marketing teams are no longer confined to a single function within an organization – they now have multiple channels to reach consumers. "must-dos" for modern marketing campaign ideas include technology and automation tools that promote speed, velocity, and efficiency.
Create more long-form content
To keep up with the demands of the digital age, businesses need to produce more long-form content. This kind of content you to tide your audience with more information, including queries that they might have about your products or services. Additionally, long-form content is a great marketing tactic for attracting qualified traffic and keeping them engaged on your site. Long-form content also enables you to share more information with your audience, boosting rankings and driving traffic. When done correctly, content marketing is about finding the sweet spot between what you want to say and what consumers want to hear.
Invest in user-generated content
User-generated content is a great way to showcase real customers using your products. According to Forrester, 92% of users trust recommendations over a brand.
Hashtags are the best way to get user-generated content for you to increase your brand's trust is to increase your brand's trust user-generated content. Ask the person who created it if you can use their posts on your profits. Allow them to tag you in it publicly. This will help increase your marketing reach and generate more leads.
Target did a great job with user-generated content by consistently sharing customer photos and stories on its social media channels. As a result, Target created an emotional connection and increased brand awareness.
Use omnichannel marketing
Omnichannel marketing is a strategy that encourages connection across all marketing channels, creating a seamless conversion process for the audience. When done correctly, it can be very effective in increasing leads and sales.
Some of the most common omnichannel marketing strategies include:
Using multiple platforms to connect with your audience (e.g., website, social media, email).
Creating cross-channel content (e.g., blog posts with social media shares).
Developing customer personas to understand better how customers interact with your brand.
Offering unique experiences on each platform (e.g., personalized offers on the website, exclusive content on social media).
Testing different channels to see what works best for your business.
Always practice good bidding strategies. Automate your bid amounts to save on time and money
Use Shoppable posts on Instagram
To take advantage of this new marketing strategy, use a "Shoppable Instagram post" to create an image with a link to your product. For example, Lush uses a "Shoppable Instagram post." When the "View Products" button is tapped, a grid of products is pulled up. The Instagram account can be transformed into a storefront that links to the product information on Amazon. Solid ideas include turning Instagram posts into an e-commerce site and transforming your Facebook page into a storefront.
Creating shoppable images is a way of encouraging more organic engagement. UGC helps create shareable and shoppable content. UGC helps increase conversion rates and average order value, as well as time on site
Claim your Google Business Profile listing
As a business owner, it's important to ensure you're taking advantage of all the online tools and resources. One such resource is claiming your Google Business Profile listing.
When someone searches for your business on Google, the 3-pack of search results includes the GBP listing and any leads that appear for businesses in certain locations.
Use video
People love consuming video content. Studies show that people are more likely to consume video content than any other form of media. So it's no surprise that businesses are using video as a key part of their marketing campaign ideas.
There are numerous types of videos you can create, including:
Informational videos explain the benefits of your product or service and how it can solve customers' problems.
How-to videos: These show viewers how to utilize your product or service.
Explainer videos: These help simplify complex concepts or processes for viewers.
Remember to use high-quality footage and audio in your videos to make them more engaging and effective. Also, be mindful of how long your videos are – you don't want to lose viewers before you've had a customer inquire about your business. Finally, share your videos on other platforms so viewers can engage with them more easily.
Start using the Stories feature on social media
The Stories feature on social media is a great place to host flash sales and deals. It's also a great way to boost engagement and sales. The post disappears after 24 hours, so you don't have to worry about taking the post down. Instagram Stories can be created with special effects without worrying about perfection!
Utilize chatbots
Chatbots are a great way to provide the audience with more tailored information. They're not just for customer service; chatbots can be used for various marketing purposes. For example, chatbots can effectively answer about hours of operation and shipping prices. We, as consumers, use websites has changed dramatically in recent years, and now we prefer personalized experiences rather than search engines. More and more consumers are turning to chat when visiting websites to get the answers. A strong chatbot can be extremely effective during all hours of the day, providing helpful information or directing customers where they need to go next if no one is available on live chat. Chatbots are not limited by hours of service like live chat is – they can run 24/7 without any downtime! Don't require users to give up their contact information unless it is necessary – you may lose them forever if they have to fill out a form to talk to someone on your team.
Use programmatic advertising
The most important marketing idea for 2021 is programmatic advertising. This involves targeting a more specific audience, which leads to higher conversions and lower customer acquisition costs. The automated bidding strategy of programmatic advertisements is efficient, fast, and precise. Using programmatic advertising is a good marketing idea for 2021.
Personalize your marketing efforts
Personalization is the focus of marketing campaign ideas in 2021. Personalization provides a personalized experience for individuals, and emails are one way to implement personalization. Segmenting your audience is a good idea if you know your audience's needs. But how can you make sure that your personalization efforts pay off?
The first step is to use a tool like HubSpot Marketing Hub to collect data about your users and add it to your email messages. This will help you create an experience create an experience specifically for them, not just their first name. Personalization should go beyond just adding a person's first name, including age, interests, location, behavior, etc.
If you want to take personalization even further, consider using machine learning algorithms to guess what content might be most relevant for each user. However, it's important not to rely too heavily on automation — human interaction is still key to creating an effective personalization strategy.
Create interactive content
To create interactive content, you need to:
Include quizzes, polls, 360-degree photos or videos, and pricing calculators.
Make sure it is valuable to your page as other types of marketing campaign ideas.
Focus on creating content that is specific audience's needs and industry type.
Track what users are viewing and use the information to personalize their experience to increase engagement rates.
Promotion strategies for each customer phase
There are a variety of marketing campaign ideas you can use to boost your brand's retail impact. The most effective campaigns will vary depending on the customer journey stage and customer journey stager potential customers are in.
Customer success campaigns help you reach out to potential customers who have not yet become customers. These campaigns focus on providing value and helping potential customers see the benefits of using your product or service. Promote positive feedback through social media or email to show new and potential customers that other people have had a good experience with your brand. Promotion marketing promotes customer loyalty by encouraging repeat purchases and engagement with your brand. This type of marketing uses different promotion mechanisms, such as contests, discounts, or bonus offers, to encourage customer purchase and engagement.
Marketing promotion is an important part of any marketing mix. Additionally, promotional campaigns should be tailored to meet the needs of different customer phases. Promotions should be thought about as a part of a holistic marketing strategy which includes digital, SEO, and social media promotion.
Promotions are a key part of any marketing strategy. They can help businesses rebound after the pandemic and grow stronger in the long term. A library of marketing campaign ideas is a collection of ideas about keeping your customers interested in what you're selling. Campaign libraries can help improve customer loyalty, especially after the initial purchase phase.
A Loyalty Playbook is a comprehensive guide for businesses to increase customer retention. By implementing a loyalty program, businesses can reward their customers for their loyalty and encourage them to continue doing business with the company.
Discounts to activate new customers
Email promotions are often missed opportunities and should be used when you're fresh in a customer's mind. This email is perfect for someone who has just made a purchase. The brand encourages the recipient to explore and subscribe with a single CTA button.
Coupons to improve engagement
Coupons are a great way to encourage consumers to make an online purchase. This is important during the holiday set because people jump from site to site to find the perfect gift at the best price.
Discount codes give a sense of urgency and create a higher volume for your promotions. Discount codes are used by 93% of shoppers at some point during the year, so it's worth making them a regular feature of your campaigns.
Feature the product in exit-intent popups to increase conversion. Experiment with different strategies and let your visitors tell you what they enjoy the most. Popups are a common way to increase customer engagement.
Referral to acquire new customers
Referral marketing is a long-term strategy that helps increase conversions by 133%. It incentivizes customers to refer their friends and provides rewards of cashback, vouchers or other benefits.
Offering discounts, trials, and free bonuses to existing customers will incentivize them to refer new customers as a result, this increases customer loyalty and encourages brand advocacy.
Referral programs use social media, email marketing, and other channels as part of their outreach efforts. Referral programs are one of the most effective strategies for sourcing new customers – they can often bring in high-quality leads at a fraction of the cost of other acquisition methods.
If you're looking for more information on setting up your referral program, check out The Definitive Referral Program Playbook – it can answer any questions related to referral programs because it helps you with some of your most pressing concerns, like the cost and quality of new customers brought in.
Loyalty to increase retention
Loyalty programs are a strategy used by a company to increase customer loyalty. 79% of consumers want a loyalty program, and it can be beneficial for both the customer and the business.
There are many loyalty programs, but the most common is a points-based system. Customers earn points for every purchase, which can be redeemed for rewards such as discounts or free products.
Other promotion strategies can be applied to help increase brand loyalty. For example, providing exclusive content or early access to new products or services. This helps keep customers engaged with the brand and encourages them to return in the future.
Product bundling to drive revenue
Product bundling can be an effective way to drive sales and change consumer behavior in an emotional way.
It is important to consider what type of products or services you are bundling together and what consumer wants.
Valassis, Market, and millennials are discussed in this section about product bundling.
Product bundling is a key part of digital marketing and should be used when possible to increase revenue.