Everything You Need To Prepare When Starting An Online Retail Business
Why you should start an online retail business?
Online retail is on the rise. There are many benefits to online retail, such as low overhead costs and an easy way to provide customers with various services. To be successful in this type of business, you should prepare before starting your store.
The article discusses strategies for choosing the right product niche, marketing your product, working with vendors and suppliers, pricing your products correctly, and much more. We know the importance of a well-thought-out business plan, so we've compiled this starter pack for you to make your year more fruitful and successful.
What is an online business?
To go from brick and mortar to online, you first need to set up your digital sales strategy. You will also want to create a business plan that outlines how you're going to fulfill orders. The order fulfillment process is a vital part of any e-commerce business.
An online business is a term for any work that an individual or company does remotely without being physically present. This can refer to freelance jobs, small businesses, and retail shops on the internet. To execute these types of ventures successfully, it's important to focus on your customers and sell products as easily for you as possible to obtain them from different suppliers such as Amazon Prime.
To start an online business, one must first identify a niche market with an unmet need and then fill that need with products or services. This can be done through social media advertising campaigns or by creating content for your website. When someone searches on Google for an "online store," they will find the best sites to purchase from depending on their needs; this creates free marketing opportunities with minimal risk.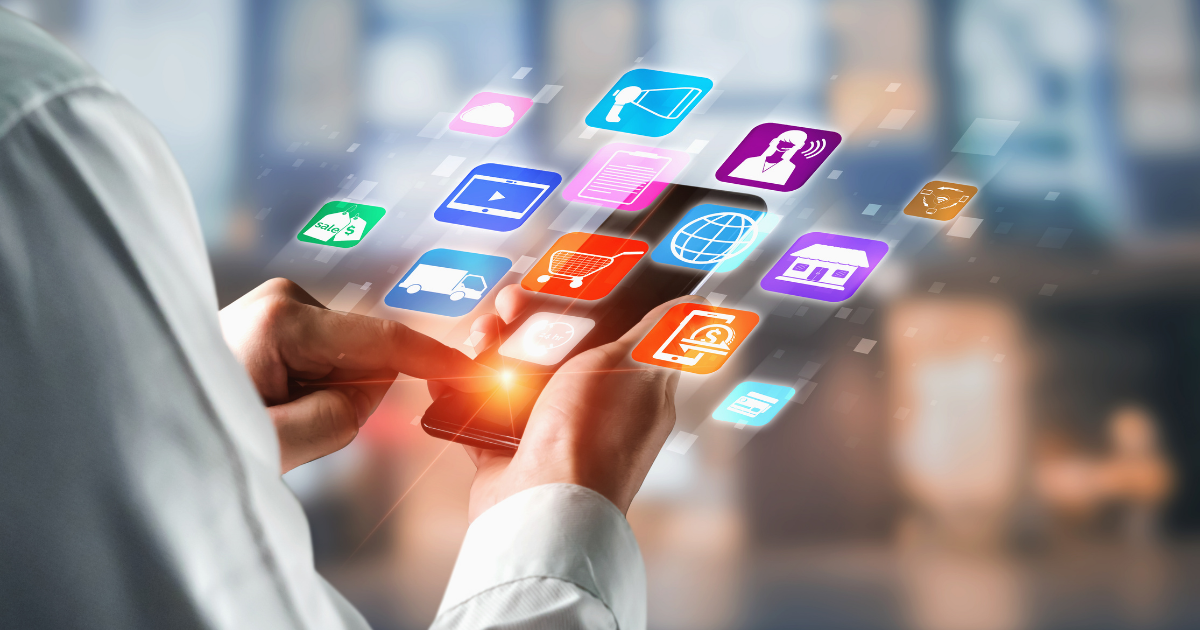 How to start an online retail business
The onset of the digital age has moved to online platforms. Previously, everything from shopping to cash payments was done in person and with paper money. Now, thanks to our technology-enabled society, most transactions can be done electronically using credit card purchases or wire transfers.
As a result, brick-and-mortar retail stores face increased competition as consumers shop online instead of on the high street.
However, it doesn't have to be this way for small businesses looking for their first online retail endeavor. There are various ways for small businesses to start and grow their eCommerce business, such as selling products through an existing website or creating their site from scratch.
Whether starting from nothing or leveraging an existing digital platform, the first step is to find out what you want your company to stand for. Once you have that figured out, develop a business plan based on your ideas and goals with some help from experts in the field who can guide you along the way.
Many online retail business owners find it helpful to partner with a company that can help them get their products out in front of potential customers and guide how to make money from your eCommerce venture.
There are many different ways to start an online retail business, but it's important to develop your retail store first. This way, you can stay up-to-date with the latest trends and have enough time to research new products before they hit the market.
Once your company has been established, it will be easier for you to promote and sell online and give more opportunities outside of just selling on Amazon or eBay.
Online retail business overview
Starting an online retail business can be a daunting task. To start, you need to define your niche and product idea, conduct research on the products you plan to sell, evaluate the viability of each potential product, and finally identify your brand image.
Starting your online retail business is a quick and easy process. You'll need to develop a name that reflects your brand identity, allows room for growth, and is available for use. Check the US Patent & Trademark Office to ensure there are no trademark filings on any names you're considering before launching your online store!
When starting an online retail business, there are a lot of steps that need to be taken. First, you should decide on your legal structure and create social media accounts. You will also have to register with the Secretary of State to identify yourself as a legitimate business entity before starting selling products or services online through your website. This will allow you to set up the necessary tax information for your business, but be aware that registering can't help establish your legal status as a company. When considering what type of name to choose for your business, remember that you can't include words like "bank," "insurance," or "lawyer."
To establish and run a business, several steps need to be taken. First of all, you should determine the type of entity through which your company will operate. After deciding this, you should register your business with the state's Secretary of State website. Furthermore, an EIN can also be applied for online via the IRS website to open up lines of credit or take out loans from banks more easily.
You may also want to register your business with the IRS for tax purposes.
After registering, you should have a lawyer look over any agreements made to prepare for future liability.
You should also create a business plan that includes your company's mission statement, financial projections to determine if the business will be profitable, and much more. This is extremely important for acquiring investors or loans for your business.
An online retail business will typically need to apply for an EIN as it helps the government identify you for tax purposes. Additionally, if one is looking to start a small business and would like help from banks or other institutions down the line, they may also be required by law to obtain this number in order.
Starting a business online is not an easy process. Many obstacles come with the territory, such as being unfamiliar with the process and logistics of handling inventory management. However, there are steps you can take to ensure success from day one:
Find a market need to fill
Before starting an online retail business, it's important to find a market need to fill. This is the first step in determining what type of product and how you'll be selling it. When deciding on your business plan, think about how your products will be delivered and fulfilled for customers, whether or not they're returnable or exchangeable, who will be the most profitable customer base (e.g., low-income earners), etc.
A good place to start is figuring out how you'll accept orders so that your fulfillment process can begin.
Online retail businesses are booming, and this is because people have become more connected in recent years. The number of consumers who use their mobile phones to shop has increased by over 300% since 2010, making it easier for entrepreneurs to start up a business.
However, before you can even consider starting an online store, there are some key steps you'll need to take, including finding your market niche and marketing it successfully so that customers will find out about what your product or service offers without you having to do any advertising.
If you're looking to start a business without investing over $25,000, then it's worth considering the idea of creating an online retail store because this is something that can be done on a shoestring budget and still make money.
Online stores are easy to open from start to finish. The costs of opening a business can be as low as $0, and the process is quite simple, so it's worth considering this option if you're looking for an online store that doesn't require much capital investment or advertising.
Starting your own online retail business has never been easier than ever before with new tools in the market like Shopify that make everything possible without any technical expertise required!
However, it's not enough to find a market need and fill it. You also have to strategically price your products and services for them to be more appealing. This can include offering discounts or free shipping on certain items at specific times of the year, as well as bundling together multiple products into one package when appropriate.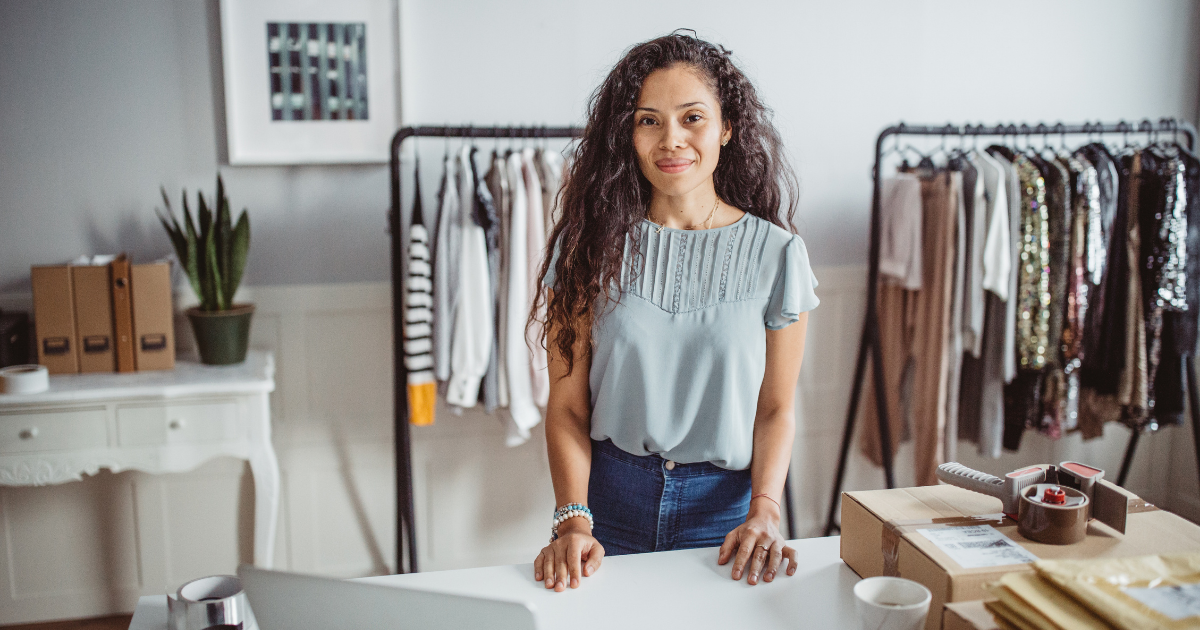 Get to know your target audience
When starting a business, it's important to understand who you're selling to. If your customer is going to buy from you and want to engage with your work, they need to relate.
To avoid having people ignore or walk away from the platform, there are many ways to be done when preparing for this type of target audience.
The best way to know your target audience is by getting a deeper understanding of who they are. This starts with understanding their pain points and needs, which will help you build the right strategy for them. To succeed in the market, you need to know your target audience.
A helpful resource for finding your ideal customers is the Audience Insights tool on Facebook which can help you find them quickly and easily. The tool helps establish a connection with people interested in what you have to offer or might be able to benefit from it.
Research business logistics and requirements
Before starting an online retail business, it is important to research the laws, regulations, resources, and logistics. It is also smart to think about what you want your business to stand for and how you will market yourself before diving into a project like this.
If you're considering starting an online retail business, it's important to be aware of the logistics involved.
First and foremost, understand that things can go wrong with your eCommerce start-up even without any fault on your part. Better safe than sorry!
Next is understanding what SKUs are–a product line identifier that will help track inventory and manage costings for each item sold by a company. Last but not least, similar research businesses to get inspiration about how you can market your product.
Before starting an online retail business, it's important to do some research. One of the most significant challenges for new ones is finding a competitive edge over their competitors and figuring out how much money they make.
There are many ways to figure this information out, but before diving in headfirst, be sure that your skills meet the demands of running a successful e-commerce website.
Write a business plan
An online retail store business plan is a must-have. It's a great way to give yourself accountability and benchmarks. This can help you set goals, monitor progress, and keep your business on track.
Creating an online retail store business plan is necessary when you want to start a new company. When laying out everything that could go wrong and how it will be handled, the process of starting your e-commerce website can become easier.
A business plan is an essential part of starting an online retail store. Business plans are used to meet legal requirements, ensure safety and quality standards for products delivered, and provide information about the company's management team.
Most importantly, a business plan should include market research on what consumers want to grow into successful online retailers. A business plan must be updated periodically to account for changes in the company's direction or objectives.
In addition to being a good idea, it's also important for your business plan. So write one in advance and have a professional check it out before you start selling online.
A price is the first step of any successful sales and marketing plan that are key components of an effective business plan.
Find a manufacturer or supplier
When starting an online retail business, finding a reliable and trustworthy manufacturer or supplier is important. This article aims to provide some information about the different types of manufacturers that you can consider when looking for a partner.
To keep in mind with overseas suppliers, shipping times may be longer, and quality might decrease because these suppliers often have lower standards than domestic suppliers.
When starting an online retail business, it's important to find a manufacturer or supplier. It is also crucial for the company to do their research and ask suppliers if they would be willing to dropship products directly from factories on behalf of customers.
It's always a good idea to understand what it takes to start up with the process. When you're trying to find a manufacturer or supplier, Oberlo is one resource that can help you out by offering quality dropshipping suppliers and products. Google search also works well when looking for manufacturers as there are many resources online that offer high-quality listings in addition to product reviews from other users who may already be selling similar items on Amazon or eBay.
Develop a brand
Before you start a business online, it is important to develop a brand. Many different eCommerce platforms would suit your needs, and each has its unique features. Shopify, BigCommerce, and WooCommerce have similar features as well as being plugins for WordPress or web hosting.
To launch a successful online retail business, it is important to establish your brand affordably. A premium theme can be found by searching for "premium themes" on Google and selecting the best option based on pricing and features.
This would allow you to create a site without hiring full-time employees or developers, which means more time spent doing what you love: growing your business!
To start an online retail business, you need a solid brand strategy and content marketing plan. You can begin by checking for available plugins or apps on each platform. Platforms offer free trials so that new users may test out the features before making their purchase decisions.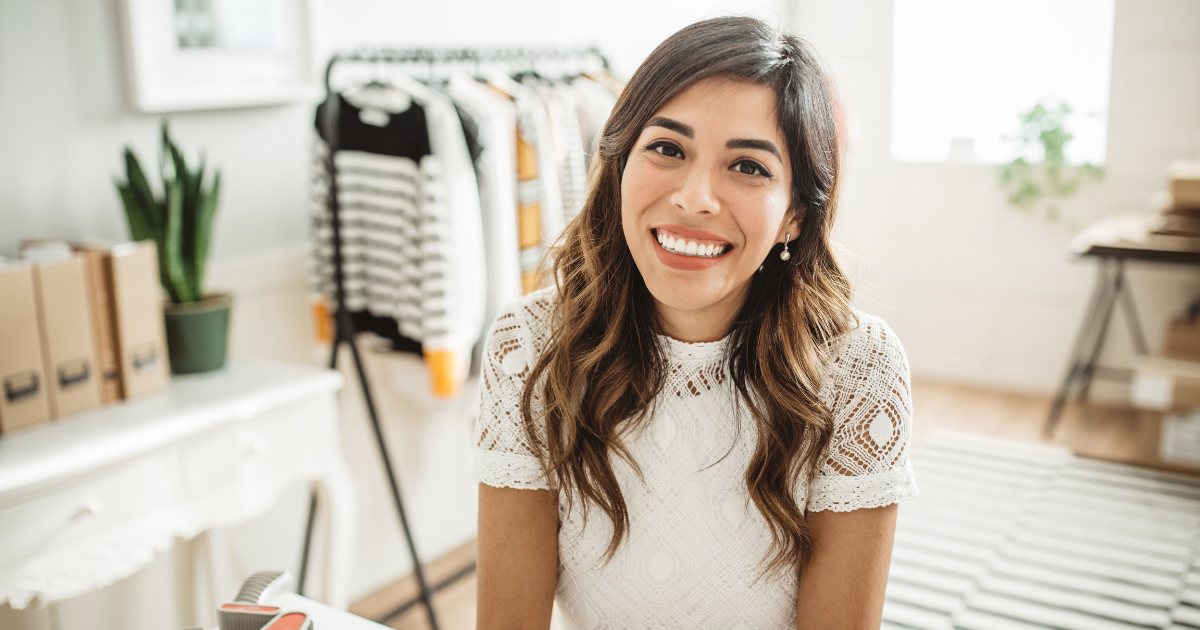 Build your online retail store
Sign up for an eCommerce platform like Shopify. Oberlo was built to supercharge the dropshipping process on Shopify stores. Here's a checklist of things you'll want to build out in your online store:
Sign up for an eCommerce platform: Shopify
Set up your site with Oberlo – make sure it has good SEO and shares well
Build social media profiles on Instagram, Facebook, Twitter, and Pinterest
As a retailer, you will need to prepare all the necessary legal documents and policies as well. It would help if you created these before your store goes live to avoid problems with customers or law enforcement officials. In addition, you must have attractive product descriptions for each item on sale so people can easily find what they're looking for when shopping online.
It is important to set up the checkout page and payment gateways to start an online retail store. It's also helpful to have a sense of direction when building your website because themes, templates, tools, and resources can help with this process. Furthermore, budgeting for professional web developers or designers is unnecessary as these apps can be done on your own in just a few hours by following some clear instructions from their respective companies' websites.
Create a marketing plan
When starting a business, it's important to know what you're getting into and how much work is involved. Price your product or service competitively, create price lists, estimates, and quotations for your business, market research, and market reports to help guide marketing strategy decisions.
First, it's important to create a marketing plan. You should also collect data on your potential customers and their needs before you launch into the marketplace. After that, set up automated tactics that ask for reviews without asking so you can gain more feedback from consumers in the early days of Amazon.
The online retailer has to prepare when starting an e-commerce business. This is because they have many different marketing tactics that can be used depending on the type of company and its goals.
They should establish a marketing plan before hiring any employees, as it will help them determine what type of automated tactics are needed for each phase in their campaign cycle. The information gathered from this process can also be included within a template email to every new customer. All staff members have clear instructions about how to handle each stage of customer acquisition.
The online retailer should also have an assistant send out the message for them when they are not available to do it themselves, saving time and money.
Shopify sets it all up
Starting an online retail business is a lot easier than you might think. Shopify has all the tools and training you need to get started, including templates for all your products, in-app chat, customer service and support from experts who are always there to help, and more.
Shopify also helps connect you with payment options like PayPal, Stripe, or credit card processing services like Braintree. Researching an eCommerce niche is one of the biggest steps towards success when starting your business. You should first look into which products are in high demand and start selling that product or niche to see if they are viable.
Shopify is a powerful eCommerce platform that can be used for any business. It includes an intuitive interface and user-friendly features, and it's easy to get up and running with Shopify in less than 24 hours.
For example, the company offers product catalog templates, so you don't have to worry about designing your products or finding out which ones are selling well on other platforms. They also offer several pricing strategies, including subscription plans, membership fees, fixed prices per item sold (or per sale), variable pricing per item sold, and a combination of the two.
Data analysis is important for any eCommerce business to know what works and what doesn't to make informed decisions about how you want your online retail business to run.
Automated backups
Automated backups are the main feature of Shopify, which provides everything needed to create and manage an online retail business. Backups are essential for peace of mind. Automated backups, however, provide data protection and secure your computer when you're not around.
Quick servers
Quick servers are Shopify's way of helping you launch your online retail business. They offer PCI-compliant hosting, fast loading times, and hassle-free configuration. Quick servers is a web hosting company that offers eCommerce hosting. Quick servers provide customers with an easy-to-use interface and quick server responses, and great customer service.
Top security
Shopify has an SSL encryption of 128-bit and Security Headers to determine what is happening with website security. Hackers are getting more crafty, but Shopify does have some ways to minimize the risk of being hacked. Make sure that software and plugins are always updated to prevent hackers from gaining access.
Top security is a company that helps customers protect their data when shopping online. Their services include checking for SQL injections, ensuring your passwords are updated regularly, and encrypting customer data to make the experience more secure.
Free updates
When you start a business, it is important to think about the type of website that will suit your needs. Shopify offers many free themes, so be sure to look through them and investigate before purchasing one. There are also many good-quality free themes on the internet. We talked about Square Online, which lets you sell online without paying a single cent.
Follow these steps to help your online retail business succeed, and maybe one day, you can open a big box store, a department store, or a chain of supermarkets!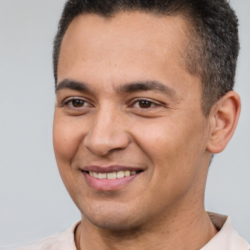 Latest posts by Mason Fairbank
(see all)