The Complete Guide to Startup Business Insurance: Types, coverage, and brokers
What is startup business insurance?
If you're considering starting a business, you may wonder if you need insurance. The answer is maybe. It depends on what kind of business you're starting and what your risks are.
Startup business insurance is designed to protect businesses from the unique risks they face when they're just getting off the ground. These policies cover product liability, professional liability, and property damage.
There are many different types of small business hazard insurance, so it's important to talk to an insurance agent to determine what coverage you need.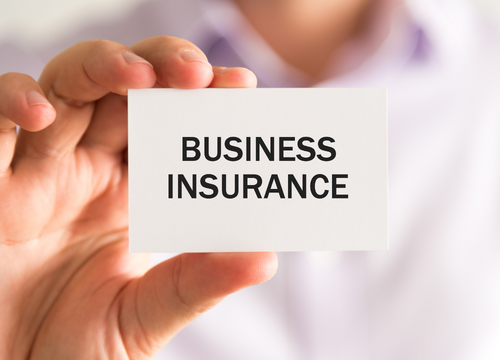 What insurance do you need for your startup business?
A startup business needs several types of insurance to protect itself from potential legal claims. These include general liability insurance, employment practices liability insurance, errors and omissions insurance, cyber liability insurance, and commercial policies. General liability covers lawsuits arising from customer or client interactions with the startup business. Employment practices liability protects the company from unfair labor practices or wrongful termination claims by employees. Errors and omissions protect against negligence by employees or contractors of a startup business. Cyber Liability Insurance protects from cybercrime attacks, while commercial policies cover risks associated with client contracts or vehicle accidents on company property. Ultimately, the type of coverage depends on the specific risk associated with each business's operations.
How much does business insurance cost for startups?
Startup businesses should expect to pay between $500 and $5,000 per year for business insurance coverage, depending on the type of insurance needed and the industry in which they operate. As a business grows, upgrades may be necessary to obtain a more comprehensive policy.
What type of insurance best fits your startup?
Startup companies may need different types of insurance depending on the stage of development they are in. For startups in the discovery phase, policies such as general liability, property, and cyber liability insurance are recommended to protect against damages caused by negligence or third-party harm. Later stages may require additional coverage, such as Workers' Compensation Insurance, Directors and Officers Insurance, Key Man Insurance, and Employment Practices Liability Insurance. Cybersecurity is a priority for those involved in software development or SaaS industries, while compliance requirements must also be met for businesses operating in biotechnology, cleantech, or fintech. A broker can help assess a startup's unique risks and help determine which type of insurance coverage is necessary to reduce financial risk through risk transfer.
What are the different types of business insurance?
Business insurance is a must for any company, large or small. It protects your business from risks and liabilities that could otherwise bankrupt it.
There are many different types of business insurance, and the type you need will depend on the nature of your business.
Here are some of the most common types of business insurance: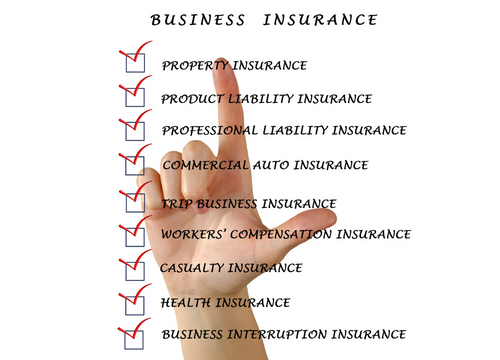 General Liability Insurance
General liability insurance is a type of insurance that covers businesses against lawsuits or other claims arising from their normal operations. It protects medical costs, attorney fees, and settlements resulting from incidents on company property or while employees act within the scope of their job duties. General liability insurance does not cover employees' injuries or accidents, but it protects businesses from suits involving punitive damages due to intentional acts. This policy may also cover business expenses related to the incident, such as legal fees and lost profits.
Errors and Omission Insurance (E&O)
Errors and Omission Insurance is a type of business insurance that helps to protect small businesses that provide professional services or advice from the financial impacts of mistakes or oversights. This insurance coverage can protect against work mistakes and oversights, including late or incomplete work. It can also help cover lost billing data, preventing online orders from being delivered or failing to back up critical data in technology-based products.
Professional Liability Insurance
Professional liability insurance is a type of coverage that protects businesses and individuals from financial losses that can stem from negligence, omissions, or errors. It can help protect against attorney fees, court costs, settlements, and investigation expenses which may arise as a result of malpractice by employees. Professional liability insurance is not required in all industries, but it may be beneficial for service-based businesses to have this protection in place. On average, professional liability insurance costs between $1,000 – $3,000 per year, depending on the specifics of the policy.
Commercial Property Insurance
Commercial property insurance protects businesses from financial losses due to damage or destruction of their owned or leased property. It covers a range of risks, including damage to the building, tools, inventory, and other assets; loss of income; and personal injury. Depending on the business's needs, a Business Owners Policy (BOP), Commercial Package Policy (CPP), or customized program may be the best option for obtaining commercial property insurance.
Product Liability Insurance
Product liability insurance is important for businesses because it offers protection from financial losses due to product defects. It can protect companies from legal action if their products malfunction and cause injury or other damage. Product liability insurance covers the costs of defending against such lawsuits and potential damages awarded to plaintiffs.
Workers' Compensation
Workers' compensation insurance is a type of business insurance required in most jurisdictions to ensure that employees are paid a standard taxable wage if they are injured while on the job. This coverage can provide medical expenses, benefits, and wage replacements in the event of an accident, as well as protect businesses from potentially severe penalties such as fines for not having adequate coverage.
Business Income Insurance
Business Income Insurance is a type of insurance coverage that provides financial protection for business owners in the event of losses related to business income. This type of policy can include commercial auto, property, general liability insurance, crime insurance, and more. Business Owners Policies (BOPs) may also be available, providing coverage for all business assets, from the physical property to workers' compensation coverage if applicable.
Directors and Officers Insurance (D&O)
Directors and officers insurance is a type of business insurance that protects company directors and officers from legal claims. It helps shield them from liability for failing to follow company policies or violating laws. Additionally, this type of insurance can offer coverage for intellectual property infringement. This policy defends the organization and its leadership, such as executives and the board of directors, if they are sued.
Employment Practices Liability (EPL) Insurance
Employment Practices Liability Insurance (EPLI) is an important type of insurance for businesses to consider as it protects them from employee-related lawsuits. The number of such lawsuits has greatly increased in the last two decades, so having EPLI coverage can be invaluable for businesses. It covers general risks and not just those specific to a particular industry or business model, making it essential for businesses of all sizes. Although getting an EPLI policy may be expensive upfront, it can save a business from costly lawsuits in the long run and should be seriously considered when setting up any startup or small business. An upgrade to one's Business Owner's Policy with an EPLI endorsement is also recommended, as this adds extra coverage against claims due to injuries caused by uninsured motorists.
Commercial General Liability Insurance (CGL)
CGL insurance is a type of insurance that covers businesses in the event of lawsuits. It provides coverage for any lawsuit, from personal injury to property damage, and can offer up to $5M in liability protection. This type of insurance helps protect a company's assets should it face legal action due to negligence or other actions taken by the business.
Cyber Insurance
Cyber insurance provides businesses with protection from cyberattacks and other cyber-related risks. Ransomware, social engineering, and illegal funds transfer are becoming more prevalent, so it is increasingly important for businesses to have a form of protection against such threats. Cyber insurance policies can cover general liability, property damage, professional liability, and directors' & officers' insurance. Businesses should strongly consider investing in cyber insurance to protect their operations and assets from potential losses due to these incidents.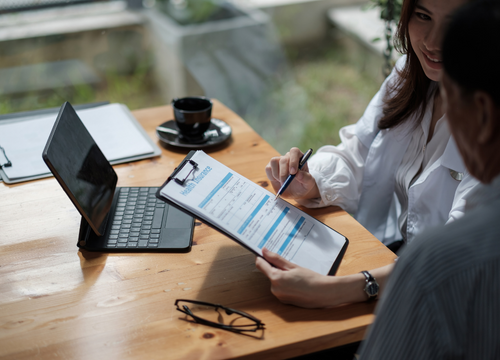 How do you find the right broker for your business insurance needs?
When it comes to hazard insurance for small business, there are a lot of options out there. And with so many choices, it can be tough to decide which is right for you and your business.
The first step is finding an insurance broker specializing in small businesses. This will ensure you get the best insurance coverage for your needs at competitive rates.
But how do you know if an insurance broker is reputable and trustworthy? Here are a few things to look for:
Step 1: Research different insurance policies that suit your business
Entrepreneurs must consider various factors when researching different insurance policies for their businesses. They should consult multiple insurance companies to get the best policy and ensure that it covers all the specific requirements of their business. It is also important to check coverage limits and premium details to assess whether the policy is suitable. Additionally, it can be beneficial to work with an independent agent who can provide multiple quotes to compare offers from various providers. Furthermore, businesses may benefit from bundle policies that offer discounts on premiums and should purchase policy coverage early to avoid disruptions in operations.
Step 2: Understand the different types of insurance and their coverage
There are many different types of business insurance, each of which has its requirements and coverage. Understanding the different types of insurance and how they can protect your business from financial losses is important.
Step 3: Compare different insurance quotes and policies
When selecting an insurance provider for a startup business, comparing different insurance quotes and policies is important because it enables the business owner to find the best deal, plan for potential needs, and ensure they are working with a reputable company. Comparing different quotes and policies allows the business owner to select the coverage that meets their needs while staying within their budget. It can also help them identify any hidden costs or fees associated with certain coverages.
Step 4: Look for a reliable and trustworthy broker
It is important to find a reliable and trustworthy broker when looking for business insurance to ensure that the chosen policy is tailored to the business's specific needs. A good broker will be invested in protecting the business, doing their due diligence in finding a comprehensive policy that offers maximum coverage at an affordable rate. This can save businesses time and money while offering peace of mind that they are adequately protected against potential liabilities.
Step 5: Make sure the broker is knowledgeable in the insurance industry
It is important to make sure that a broker is knowledgeable in the insurance industry when purchasing business insurance to ensure that the coverage purchased adequately meets the individual needs of each business. A knowledgeable broker can help identify potential risk areas and advise on how to best protect against those risks. Furthermore, knowing the insurance industry ensures that a broker can accurately explain different types of policies and their associated coverages and provide personalized guidance when selecting an appropriate policy.
Step 6: Ask questions and read reviews
It is important to ask questions and read reviews when finding a broker for small business insurance to ensure that the chosen broker has the right qualifications and expertise suitable for their particular situation. Reading reviews can help inform a business owner's decision-making process, as they will be able to assess the quality of service provided by different brokers. This information can also help them get the most appropriate coverage at a reasonable price.
Step 7: Check the broker's credentials, such as accreditation and licensing
It is important to check a broker's credentials before working with them as it helps ensure that the insurance coverage purchased meets the needs of the business and is provided by a reliable and experienced professional. Additionally, brokers such as Embroker offer additional convenience and customer service, including personal account managers who are available around the clock for support.
Step 8: Ensure the broker has good customer service
It is important to have a broker with good customer service when purchasing insurance online due to the automated nature of the process. Having a broker who can provide expert support around the clock helps ensure that clients receive personalized account management and have their questions answered promptly.
Step 9: Look for a broker with a good track record
It is important to find a broker with a good track record to ensure that one receives expert advice and guidance when selecting business insurance. A broker with a good track record is invested in the startup's success to provide informed suggestions on the best type and coverage of insurance for the individual needs of one's business.
Step 10: Check for a good online presence
Brokers need to have a good online presence to attract and retain customers. A strong online presence can be achieved through various marketing channels, such as analytics, customer showcase, email, social media, technology, and videos. By developing content relevant to their target audience and easy to consume, brokers can create an effective connection with potential customers, which could lead to increased sales of their insurance products.
Step 11: Inquire about additional services and discounts
Finding a business insurance broker who offers additional services and discounts is important to save money on premiums. Furthermore, ensure customers often have access to advice from an insurance professional and may be able to take advantage of discounts not available for non-isure clients. Therefore, it is essential for business owners to inquire about additional services and discounts when selecting an insurance broker to ensure they are getting the best deal possible.
Step 12: Consider budget and payment options
When choosing a business insurance broker, one must consider one's budget and payment options to find the best policy for their business at the most affordable rate. Considering budgetary and payment restrictions can help narrow down options and find a plan that is both suitable for coverage needs and cost-effective.
Step 13: Read the terms and conditions
The terms and conditions of a business insurance policy should be read carefully to understand what is covered and what is not by the policy. Reading these terms helps people ensure they are getting the coverage they need and can protect them from potential losses due to unexpected circumstances.
Step 14: Get the right coverage for your business
Businesses need the right coverage to protect themselves from potential liabilities and damages. Different types of insurance are necessary at different stages of a business's life cycle, such as general liability insurance and property insurance during the Discovery stage, workers' compensation, directors and officers insurance, and key man insurance when the business has successfully scaled up. Proper coverage can help protect a company against any claims resulting from first-party or third-party negligence. Therefore, businesses need appropriate coverage tailored to their needs as they grow.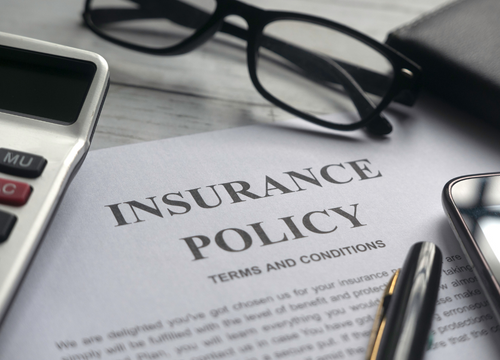 What should be considered when selecting a policy and provider?
When it comes to health insurance, there are a lot of options out there. Knowing where to start or what questions to ask can be hard. That's why we've put together this guide on what you should consider when selecting a policy and provider.
Understand your business
When attempting to understand their business, one should consider the types of insurance they need and whether or not they have adequate coverage. Additionally, they should consider selecting a reputable broker to help them navigate the complex insurance world. Lastly, knowing the typical cost associated with business interruption insurance is important.
State insurance laws and regulations
When considering state insurance laws and regulations, businesses should consider factors such as the type of industry, type of worker, and potential risks associated with employee-related losses. Companies should also review their specific state's workers' compensation laws to ensure they comply. Additionally, it is important to understand what types of coverage are offered, what costs may be incurred due to an employee-related loss, and if any special requirements apply. Finally, businesses should research insurance brokers specializing in startup business insurance to get the coverage needed for their particular situation.
Location of business insurance providers
It is important to consider the location of business insurance providers when selecting an appropriate policy since different locations may have different regulations and laws. Furthermore, local providers may be more knowledgeable about the area and local market conditions that could affect insurance rates. Additionally, working with a provider nearby can make it easier for businesses to reach out for more information or assistance if needed.
Types of insurance coverage
Many types of insurance coverage are available for businesses, including business income insurance, business owner's policy, commercial auto insurance, commercial crime insurance, commercial property insurance, commercial umbrella coverage, cyber liability coverage, and directors & officers liability. Additionally, specific types of coverage, such as product and liquor liability, protect from legal issues relating to a company's products or alcoholic beverages. Insurance companies can provide quotes to help businesses determine the best type of coverage for their needs.
The terms and conditions
It is important to read the terms and conditions of a policy before selecting it to ensure that it fulfills all of the required protection needs, such as protecting against accidental client injuries, damage to property, and lawsuits. Understanding what is included in a policy can help business owners make an informed decision when selecting their insurance plan.
Comparing insurance costs
Comparing insurance costs when selecting a policy and provider is important to get the best value and ensure that the business's needs are met. By comparing quotes, businesses can access a wide range of options and determine the most comprehensive coverage for their budget. Comparing prices also allows businesses to make informed decisions about their insurance policies and choose the one that meets their needs.
Reputation
Reputation is important when selecting a policy and provider because it allows business owners to identify the coverage that best suits their risk tolerance and business needs. Additionally, it helps to ensure that any legal issues or potential libel cases are avoided. Reputation also plays an important role in assessing the provider's trustworthiness, which can help minimize losses in case of a data breach.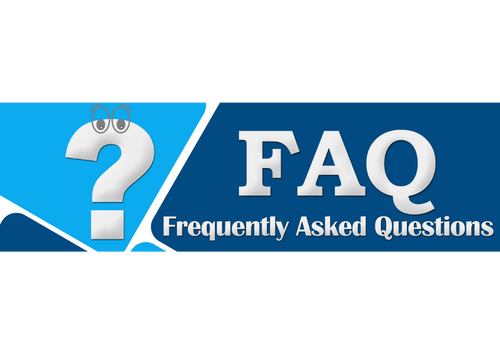 FAQs
Here are some of the most frequently asked questions about startup business insurance:
What does business insurance mean for startups?
Startup businesses face various risks, from financial losses due to unexpected circumstances to liability claims from third parties. Having the right insurance coverage can help protect startup businesses from these risks. Business insurance can cover business losses, business claims, and insolvency, giving startups a chance to succeed in facing unforeseen adversity.
How can you know if you are buying the right startup coverage?
When purchasing startup insurance, one should consider the startup stage and its growth trajectory, the type of business, the amount of coverage needed, and the value of that coverage. Additionally, it is beneficial to consult with a professional familiar with your industry to get the right coverage at a fair price. It is also important to have proper risk management to transfer risk away from both businesses and the founders. Cybersecurity and compliance with regulatory requirements should be top priorities when considering which types of insurance are necessary for a startup's success.
What is the difference between startup business insurance and regular business insurance?
Regular business insurance protects the business owner and employees from potentially costly lawsuits. In contrast, startup business insurance is designed to help new businesses get off the ground and protect them from certain financial risks.
What is the process for filing a claim with startup business insurance?
Filing a claim with startup business insurance involves providing the insurance company with proof of damages and loss. This can include photographs of destruction or injury, written reports or appraisals, documents related to liability such as contracts, and other evidence supporting the claim. It is important to also provide the insurance company with statements from witnesses and receipts for any losses claimed. Once all information is gathered, it should be sent in writing to the insurer along with a description of what happened. The insurer will review the information and contact you if more documentation is needed before deciding on coverage or paying out benefits on your claim.
What are some common exclusions in startup business insurance policies?
Startup business insurance policies exclude revenue losses, lawsuits, and employee injuries. Additionally, certain risks, such as flood damage, may not be covered without supplemental insurance. Sole proprietors should also form an LLC to separate their business from their assets and protect themselves from legal action, they should look into sole proprietor business insurance. Understanding a startup's specific needs is essential when selecting the right type of policy coverage for that particular company.