How to Start a Small Business: An Efficient Guide to Your Success
Open Options: A Guide to Start a Small Business
Starting a small business might seem daunting at first, but it's actually a straightforward process when broken down into manageable steps. Here we'll explore some valuable tips and resources to get you on your way to becoming your own boss!
Begin by brainstorming small business ideas that align with your passion and expertise. Remember, it's easier to succeed in a business you genuinely care about.
Dive into detailed research about your favored business ideas. Investigate the market, study laws/regulations, and understand competitive scenarios.
Validate your idea by testing it in your potential market. It's crucial to understand if there's enough demand for your product or service before investing time and money.
Evaluate your business-life balance. Can you handle the stress and maintain personal relationships while running a business?
Finally, draft a comprehensive business plan. This document will act as your roadmap, detailing strategy, financial projections, and much more.
Remember, thorough research and careful preparation make the journey of starting a small business significantly smoother.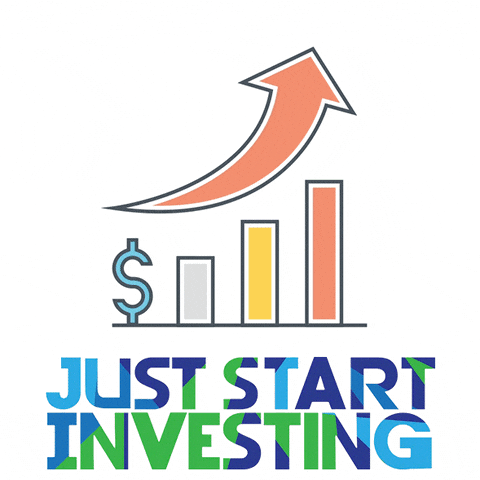 How to start a small business?
Step 1: Decide what kind of business you want to start
So, you're ready to bite the bullet and start your very own business? Superb! The first essential step is to clarify what kind of business you seek to initiate. Here are some considerations:
Are you leaning towards an online or brick-and-mortar setup? Keep in mind, an online model has lower cost of setup and global accessibility right from your home.
Are your interests more inclined towards offering a product or providing a service? Reflect on what suits your skills and passion.
Would your operation cater to other businesses (B2B) or direct consumers (B2C)? The choice could significantly impact your marketing strategy and clientele.
Remember to mull over whether to register as self-employed or an LLC as it can affect your personal liability and tax obligations.
Pro tip: Create an intersection of your skills, experience and passion for the highest chance of success. Don't rush this step – your future business depends on it.
Step 2: Research, locate and acquire the necessary resources
Starting a small business? That's exciting and challenging at the same time. Solid research, strategic locating and smart acquisition of necessary resources – these are all foundational to your business success.
Here's your quick guide:
Start with your skill set and preferred work style. That'll help identify your business niche.
Evaluate your budget to understand what type of business you can afford.
Once decided, drive your business idea from conception to reality by plotting a step-by-step roadmap.
Maximize your available time.
Identify and validate your business idea based on market viability and personal interests.
Create a strong yet simple business name.
Craft a detailed business plan.
Understand and manage your business finances for a sustainable cash flow.
Develop your product or service drawing from your expertise.
Choose a business structure that balances legal protection and operational flexibility.
Stay informed about relevant licenses and regulations.
Choose effective software systems.
Find a suitable business location.
Plan your workload and team size.
Launch with the right marketing strategies.
Create a budget to track initial business expenditures.
Determine pricing for profitability.
Remember, becoming your own boss is a commitment. So, take time to conduct comprehensive research for a well-informed start.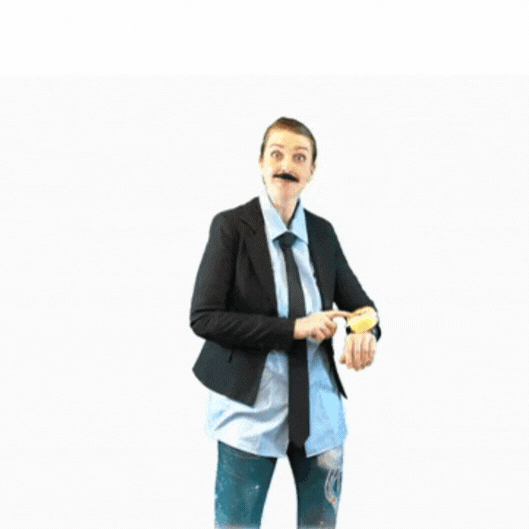 Step 3: Build a business plan that outlines your strategy and lays out your steps
Creating a precise business plan thrusts your entrepreneurial journey in the right direction, painting a clear roadmap to your venture's success. It's your golden ticket to impress potential investors, guide your strategy, and pinpoint your business goals.
Here's how:
Start by crafting an "Executive Summary" that provides a high-level overview of your company, including its market positioning.
Outline your "Business model." It should encompass what your business does, who it serves, and its structure.
Analyze the "Market Condition," focusing on the strengths and weaknesses of your competitors, in detail.
In the "Products and Services" section, describe what your business offers and how it stands out in the market.
The "Operations and Management" segment should define your organizational structure, outlining key roles and responsibilities.
Lay down your "Marketing and Sales Strategy." Include target customer profile, product positioning approach, and sales strategy.
Craft a comprehensive "Financial Plan." Include your start-up costs, initial financial projections, and potential funding sources.
Conclude with an "Appendix," enclosing other relevant documents and references.
Note: Use a business plan template for an operational guide and remember, your plan is not set in stone; it will evolve solidifying your business idea into a concrete business plan is no small task, but it's essential for setting your venture on a course for success. This all-important document not only helps map out your business operations but can also persuade potential investors regarding the viability of your endeavor.
Step 4: Start your business with a small investment
Starting your own small business is a rewarding, albeit challenging, endeavor. Despite these challenges, your passion, coupled with a well-thought-out business idea, can pave the way to success. Consider consulting a business advisor to ensure you're on the right path. And, don't let limited funds discourage you; crowdfunding platforms and investors can prove invaluable. Successful businesses start with passion and careful planning!
Step 5: Grow your business over time
Growing a small business over time involves careful planning, strategic decision-making, and continuous innovation. You need to set realistic goals, innovate your offerings, and adjust to changing market conditions.
Here's how to go about it:
Start with a product or service: Ensure what you offer can be reproduced or innovated as needs change.
Expand at your pace: Avoid rushing to open more retail locations or grow the customer base. It's about balance and realism.
Plan for scalability: Can your business handle growth? Consider this whilst establishing your business structure.
Stay adaptable: As market conditions change, so should your business. Be ready to innovate and evolve.
Remember, growing a small business is a marathon, not a sprint. Patience, perseverance and solid planning are key.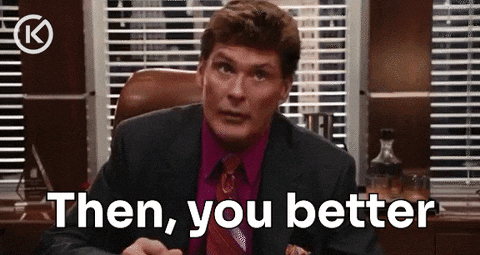 When is the best time to start a small business?
Starting a small business can be an exhilarating offer, offering a chance to pursue what you're passionate about and to gain control over your career. But when is the ideal time to undertake this exciting venture?
Identification of Target Audience: Your best bet to start a business is when you have a clear idea of who your target audience is. Deep understanding of their needs and expectations helps in shaping your business accordingly.
Financially Prepared: Starting a business doesn't just demand your time and effort, but also your financial resources. Ensure that you are financially prepared to put in the needed investment without disrupting your personal life.
Development of a Business Plan: Having a sound business plan helps you look at the bigger picture while staying rooted in the nitty-gritty details.
Product Testing: Testing your product or service allows room for improvement before the actual launch.
Finally, if all these factors align, you are good to go! Remember, patience is key – it can take between six months to a year to get a business up and running.
Best small business ideas
Handyman
Are you always the one to fix odds and ends at home, relishing the chance to make things work again? Setting up a handyman business could be an ideal venture for you, offering a rewarding experience while filling a high-demand gap in the rapidly growing $500 billion home repair and improvement industry.
Choose to provide general handyman services or specialize in specific areas such as plumbing or electrical works based on your skill set.
Determine your rates considering market averages and your expertise.
Start locally and gradually expand your services as you earn more skills.
Marketing plays a crucial role: from launching a website to relying on referrals from happy clients.
Ensure you're familiar with state-specific handyman license requirements if applicable.
Got the knack for business expansion? Consider opening a hardware store, offering not just tools but valuable advice.
With data showing potential earnings of over $250K per year, starting a handyman business can indeed be a lucrative move.
Freelance Developer
Thinking about starting a small business or considering a fresh career move? Look no further than the booming tech world. Right now, there's an ever-increasing demand for quality web developers. Here's why becoming a freelance developer is a solid and attractive business idea:
It's versatile; you can choose to build websites for small businesses or provide technical support for big projects.
Knowledge and skills in web development are highly sought after.
You get to translate your technical expertise into language that your clients, regardless of their technical level, can understand.
This approach opens up a wide range of potential freelance jobs for you to take on.
However, as with any career choice, becoming a freelance developer has its pros and cons.
Pros:
High demand for your services.
Robust earning potential ($60K–$110K).
Continuous growth in the technology industry.
Variety of specializations (front-end, full-stack, app development).
Opportunities for continuous learning and skill enhancement.
Cons:
It requires technical training and possibly upfront schooling costs.
Highly competitive market.
Constant need to stay updated with latest technologies.
Project deadlines can be stressful.
You may have to deal with difficult clients.
Armed with this knowledge, you're now one step closer to making an informed decision about your business venture or career change.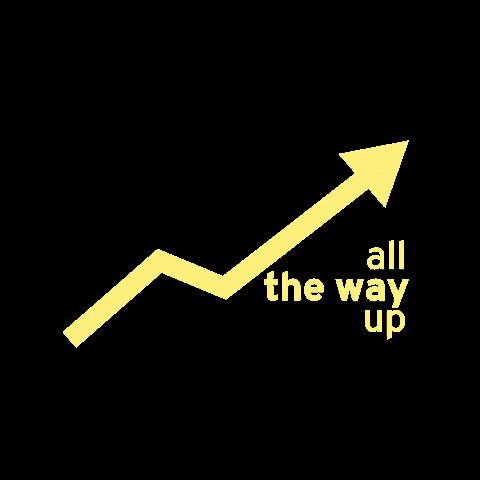 Personal Trainer
Are you a fitness enthusiast with an entrepreneurial edge? Becoming a personal trainer might just be the small business idea for you. With a boom in the fitness industry, expected to grow by 19% over the next decade, this venture offers a fantastic platform for sharing your expertise and helping others achieve their health goals.
It's great for fitness enthusiasts, with a knack for teaching and motivating others.
For a personal trainer, personal connection and results are crucial. Your passion for fitness and helping others can serve as the foundation for a thriving business.
Expert tip: Start small, perhaps as a freelancer selling services at a local gym or online. Invest in a professional certification like the nationally accredited NASM-CPT, enhancing your credibility.
Use data-driven strategies like in-home consultations, personalized meal and exercise plans, and community boot camps to attract and retain clients. Don't forget the power of leveraging digital platforms to build your brand and attract your target audience.
Freelance Graphic Designer
Looking to turn your visual savvy into a profitable freelance venture? Graphic design might be your golden ticket! Many find starting a small business as a Freelance Graphic Designer an exciting transition. Why you ask?
High demand for design services
Comfort of working from home
Flexibility to choose projects
Attractive earning potential
Opportunity for creative expression
Starting this endeavor calls for constant learning and dedication. So, gather the necessary tools, build your portfolio, and take the leap!
Social media manager
If the internet is your playground, you might just score a touchdown with a small business as a social media manager. As businesses grapple with the world of hashtags and follower counts, you could be the guru they're looking for. In a world where 4.74 billion people are logged into social media, the demand for social media management is sky-high.
Top features of this business idea:
High engagement potential
Flexibility of working hours
High demand in various sectors
Creative and interactive job role
Pros:
Autonomous – You can be your own boss.
Remote – Work from anywhere with a good internet connection.
Earning potential – High earning potential ranging between $50K and $89K annually.
High demand – Businesses always need help navigating the confusing world of social media.
Skill growth – Constantly evolving platforms mean you'll never stop learning.
Cons:
Unpredictable hours – Social media buzzes 24/7, and clients may want you to keep up.
Competition – Many people offer these services, so it's important to deliver high-quality work.
Constant learning curve – With new platforms emerging regularly, it can be a constant learning experience.
Client management – Dealing with demanding or difficult clients can be stressful.
Dependency – Your income depends on the amount of work you get.
Tips to succeed:
Stay updated on the latest social media trends and alterations.
Master varied platforms – being specialized in handling Instagram, TikTok and Pinterest can give you an edge.
Use a good social media management tool like Agorapulse for managing accounts efficiently.
Setting up your own website and using digital marketing strategies like Google Ads can help in getting clients.
Be consistent in your service delivery and maintain good relations with clients.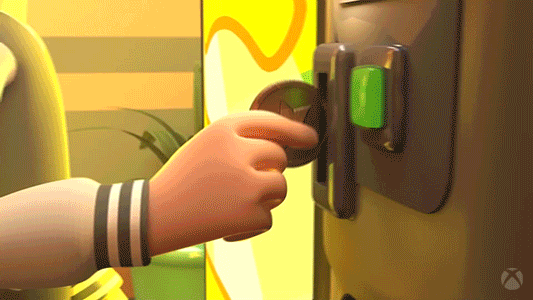 Vending machine owner
If you've ever dreamt of running a small business, becoming a vending machine owner might just be the opportunity for you. This simplified concept of commerce, operated in the hands of a determined entrepreneur like you, could be a true gold mine.
Here's why:
At the 11th spot among most profitable businesses, distinctive vending machine businesses reported nearly 30% profit;
Vending machine industry growth rate has seen a 1.4% increase since 2015, indicating a booming market.
However, success requires a balanced view. So, here are the pros and cons:
Pros:
High profitability potential
Low labor costs
Simple operations
Upfront payments from customers
Opportunities for expansion
Cons:
High upfront investments
Dependence on high foot traffic
Sensitive to changes in consumer habits
Hygiene-related hesitations
Local laws and regulations
For the best results, start with understanding your locale and stocking your vending machine with items that meet the spot-on needs of passers-by. Adam Hill's success story is proof that with strategic planning, this can be your pathway towards owning a highly successful business venture.
Coding
Coding offers an exciting opportunity for small business owners. Its unique promise lies in the extreme flexibility and potential for growth in the rapidly expanding tech industry.
Ideal for tech enthusiasts, coding requires no physical interaction with clients and can happen remotely.
It capitalizes on active listening skills to understand clients' needs and ensures their satisfaction with your work.
By 2029, coding jobs are expected to grow by 22%, meaning there are ample opportunities for employment.
As a coder, you may specialize in various niches, such as app development, which continues to flourish.
Learning coding through online courses can help you venture into providing consultations or freelancing.
The earnings potential ranges between $60K-$110K.
To get started, you need skills like HTML, CSS, Javascript, and Python, and tools like a code editor, GitHub, and reliable internet connection. Consider obtaining a certification in web-development or software development to enhance credibility.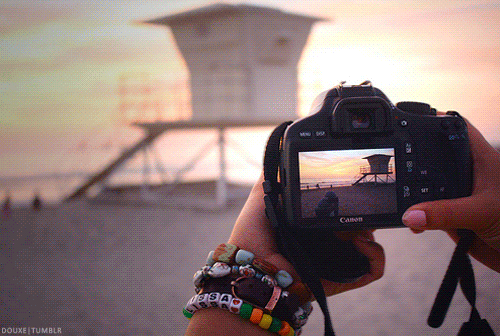 Photography Business
Photography has always been a popular passion, but recently its potential as a small business start-up option is becoming increasingly apparent. Several factors contribute to this flexibility and profitability, these values are backed by the relevant research.
Entrepreneurship is on the rise and the demand for professional photographers is higher than ever for various events including weddings, corporate events, and family portraits, providing various opportunities for business growth and diversification.
It is a comparatively low-investment start-up. Ideally, photographers can operate right out of their homes, reducing the costs associated with renting a studio or office.
A photography business offers the freedom to control your own schedule and client load, perfect for those looking to balance this with another full-time job or wanting to maintain a flexible lifestyle.
As you gain experience and build a portfolio, word-of-mouth referrals and positive reviews can significantly contribute to enlarging your clientele.
In light of the above, it's clear that starting a photography business can be an excellent opportunity for passionate photographers looking to turn their hobby into a successful venture. This profession allows for creative expression while also offering the chance to build a profitable small business in an expanding market.
Amazon FBA
Entrepreneurs can likely find success with Fulfillment by Amazon (FBA) as a small-scale business idea in 2023. This is due to its simple and profitable operational mechanism.
The option of starting an Amazon store with little money and even a single product makes it a financially viable option for entrepreneurs at the beginning of their business journey.
According to data, over 200,000 entrepreneurs are making sales of more than $100,000 a year through Amazon. Therefore, Amazon FBA can provide substantial income opportunities.
Being a competitive online marketplace, Amazon provides immense exposure to a global customer base.
Entrepreneurs also have access to tools like Helium 10 or Jungle Scout with Amazon FBA. These tools can aid in boosting sales on the platform.
Starting a business with Amazon FBA can be much more convenient than setting up an online store via other platforms such as Shopify or WooCommerce, thereby reducing the technical challenges for entrepreneurs new to eCommerce.
With Amazon FBA, entrepreneurs have the flexibility to grow their business at their own pace, focusing on product selection and quality rather than distribution and customer service.
Fashion Empire
Starting a fashion empire business can be a viable option for a small business start-up for a multitude of reasons:
Easier to start: Thanks to technological advancements and online marketplaces like Amazon and eBay, the barriers to starting a fashion business have significantly decreased. You can start small, outsourcing production, and gradually expand according to your pace and resources.
You can leverage the appeal of uniqueness: Unlike large-scale apparel retailers, a boutique fashion business allows entrepreneurs to provide unique designs that stand out from conventional options. This very uniqueness can be a significant factor in attracting fashion-forward customers.
Endless creative opportunities: From being a bridal wedding dress designer, pattern maker, accessory designer to a fashion TV show host, the variety of roles available in the fashion industry provides entrepreneurs with the chance to pick one that aligns best with their skills, interest, and passion.
Opportunity for an Online Presence: Building an online presence, including a website and social media platforms, not only helps in reaching a larger audience but also contributes to repeat business and creates positive word of mouth.
High profitability potential: Despite stiff competition, the garment industry remains highly profitable, with ample opportunities for high returns on investment.
In essence, the fashion industry provides loads of opportunities for budding entrepreneurs to convert their innovative ideas into lucrative businesses. From offering uniqueness to allowing the exploitation of niche segments, a start-up in this industry holds many promises for a successful venture.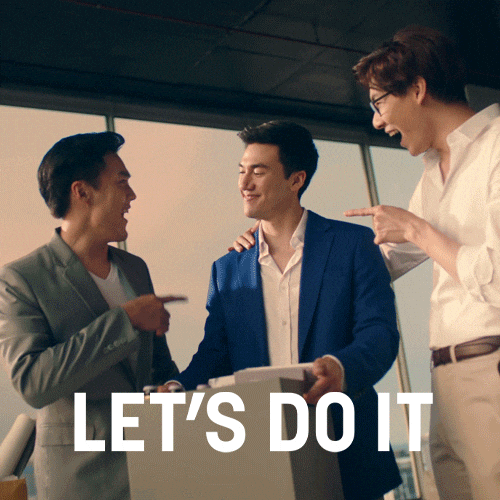 Conclusion
In conclusion, starting a small business can be an exciting yet challenging journey. The process on how to start a small business requires thorough research, assessment of your skills, experiences, and passion, testing the business idea, financial planning, and a detailed business plan. Understanding these necessities can significantly increase your chances of success. A start up small business is not just about turning a profit, but also about fulfilling your passion and achieving a work-life balance. Stay dedicated and persistent in your endeavor and make practical decisions that will contribute to your small business's sustainable growth and profitability.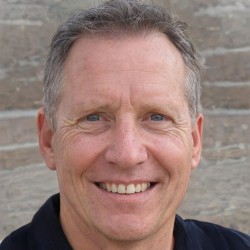 Latest posts by Garrick Berry
(see all)