30-Year-Old B2B Ecommerce Business in Automotive Equipment Industry: Private Label Brand, AOV of $4,000, Primarily Serving Mechanics and Auto Shops
This B2B eCommerce business has been operating in the automotive equipment vertical for 30 years. They sell a wide range of products, including car lifts, alignment racks, tire changers, and more. With warehouses across the country, they offer fast shipping and have built a strong reputation for quality and customer service.
OPERATIONS
The company sells its products primarily online through its website. They also offer repair services in the Central Florida area. With over 100 years of combined experience among staff members, they provide knowledgeable customer service and have a high onsite conversion rate.
This company maintains multiple warehouses across the country for efficient and fast shipping. They offer repair services in the Central Florida area. Utilizing a third-party logistics provider could improve order volume and fulfillment rates.
MARKETING AND KEY METRICS
The company utilizes social media platforms such as Facebook and Instagram to reach their target audience. They also have a blog on their website that presents opportunities for SEO and content marketing. Additionally, they could explore advertising on Amazon and utilizing a third-party logistics provider for order fulfillment.
The company already has a strong online presence and a high website traffic flow. Expanding the current Google advertising strategy and being more aggressive with social media outreach could further increase sales. They can also consider selling on Amazon for expanded reach.
Key metrics for this business include average order value (AOV) of $4,000 and a 15% repeat order rate. They receive approximately 1,500-2,000 website visitors per month.
The company's primary customers are mechanics, auto enthusiasts, and auto shops. They also have contracts with city, state, and federal governments for their automotive equipment needs.
BUSINESS MODEL & RESOURCES NEEDED
The business has a seasoned staff with over 100 years of combined experience. Adding 1-2 salespeople and a technician could increase in-person sales and service capabilities.
THE INDUSTRY
The automotive equipment industry is a thriving market, with over 90% of US households owning at least one motor vehicle. The company serves mechanics, auto enthusiasts, auto shops, and government entities across the country. The industry is expected to see considerable growth in the coming years.
OPPORTUNITIES TO SCALE
This business has scale opportunities through expanding the current marketing strategies, such as Google advertising and social media outreach. They can also explore selling on additional online platforms like Amazon and utilizing a third-party logistics provider. Furthermore, expanding their in-person repair services to additional cities and states can lead to growth.
Asking Price: $425,000
Gross Income: $991,351
Cash Flow: $151,438
Year Established: 1989
Employees: 2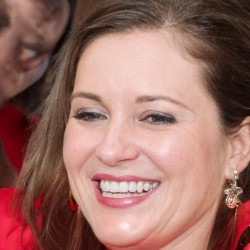 Latest posts by Amanda Stanley
(see all)