75-Year-Old Men's Hat Manufacturer: 500+ Active B2B Clients, Domestic & International Retailers, Gift & Tourism Shops, and Theme Parks
This 75-year old family-owned and operated company specializes in high quality, American-made men's hats. The brand is well-respected in the industry and has a strong presence in both B2B and eCommerce sales channels.
OPERATIONS
With a staff of 50 full-time employees, this company focuses on manufacturing and design of its hat collection, as well as managing relationships with its 500 active B2B clients. They also operate successful eCommerce and wholesale business models, with a strong emphasis on private label sales.
Roughly half of the company's hats are manufactured in the United States, with all raw materials sourced domestically. The remaining products are imported, with 12 overseas factories and 50 suppliers. Their well-stocked inventory allows for quick turnaround.
MARKETING AND KEY METRICS
This company utilizes a mix of traditional and digital marketing techniques, including trade shows, a printed catalog, SEO, social media marketing, and Amazon Vendor Central. There are still opportunities for growth in digital marketing efforts, including expanding their social media presence and creating email and SMS marketing campaigns.
This company successfully operates in both B2B and eCommerce sales channels, with a particular emphasis on private label sales. Through their strong relationships with retailers and wholesalers, they have experienced success in both domestic and international markets.
With $4.2 million in gross income and $1.2 million in cash flow, this company has strong profit margins. Their top-selling line, the Outdoor Collection, represents 30% of all sales. With a churn rate of just 5%, the company has a high retention rate among its B2B clients.
This company's customer base includes 500 active B2B clients, ranging from small gift shops to large theme parks and retailers. The company also has a strong eCommerce presence and receives top reviews for their quality and workmanship.
BUSINESS MODEL & RESOURCES NEEDED
Operated as a family business, this company is overseen by the great grandson-in-law of the original founder. They employ 50 full-time staff members, with a focus on outstanding customer support.
THE INDUSTRY
The global apparel industry is a $1.5 trillion market, with projections of hitting $2 trillion by 2026. This specific business focuses on the profitable headwear industry, with a high demand for hats and caps. This company's client base includes major retailers and wholesalers across the globe, as well as large theme parks and tourism businesses.
OPPORTUNITIES TO SCALE
This company has a significant growth opportunity in expanding their product line to include women's hats, licensing high-end Italian-made collections, and branching into adjacent verticals. There is also room for growth in expanding their digital marketing efforts.
Asking Price: $6,000,000
Gross Income: $4,242,092
Cash Flow: $1,205,818
Year Established: 1947
Employees: 50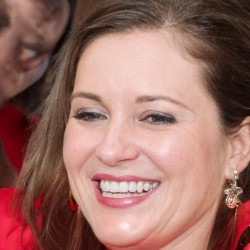 Latest posts by Amanda Stanley
(see all)