A Unique Database of 75,000 Customers: The First of its Kind Digital Stock Music Website
This completely digital stock music website, established in 2002, is the first of its kind on the Internet. It has a large database of over 75,000 customers and licenses royalty free music and sound effects to media producers worldwide. The business operates mostly through organic marketing efforts and requires minimal time commitment. It has top Google rankings for competitive keywords and offers a ready-to-go affiliate program and creator partner program for scaling opportunities. With its virtual nature and proven success, this business has great scale opportunities and is highly attractive to potential buyers.
OPERATIONS
The day-to-day operations of this business are minimal, primarily involving customer support, curating new music, and reviewing artist applications. The current owner dedicates less than ten hours per week, with an additional 5 to 10 hours of work from one employee. The business is 100% virtual and can be operated from anywhere. As it has been in operation for almost 2 decades, the proof of concept has been well established.
As a completely digital business, supply and logistics are not major considerations. The stock music and sound effects are stored in a cloud environment and accessed by customers electronically. The business does not have physical inventory or shipping requirements, allowing for easy scalability and operational flexibility.
MARKETING AND KEY METRICS
The digital marketing strategy for this business is currently limited to a weekly email campaign to a subscriber list of approximately 16,000 and display ad campaigns for remarketing on Google. There is also an available affiliate program and creator partner program for active outreach. Other scaling opportunities include partnering with YouTube creators and implementing professional SEO optimization and blog content. The business has valuable direct and organic traffic due to its historical brand presence in the market.
The sales channels for this business primarily involve online platforms and websites where customers can license music and sound effects. The growth of these sales channels can be achieved through various strategies, including increased marketing efforts, partnerships with YouTube creators, and improvements in SEO and content marketing. By reaching more potential customers and expanding the reach of the business, sales can be further increased.
The key metric for this business is the database of over 75,000 customers, which represents a strong customer base. Additionally, there are approximately 170 signed audio composers and a backlog of over 1,400 new music tracks waiting for production. The business also enjoys top Google ranking spots for competitive keywords, further indicating its success and reach in the market.
The customer base of this business consists of media producers from various fields, including TV, radio, film, podcasts, internet content creators, YouTube creators, app developers, game developers, and more. The database of over 75,000 customers represents a strong and diverse customer base that has been built over almost 2 decades. The business serves customers worldwide and offers licenses that can be used in multiple productions, providing value and convenience to its customer base.
BUSINESS MODEL & RESOURCES NEEDED
The current owner and one employee handle the day-to-day operations of the business. The owner is willing to provide full training on all aspects of the business to the new owner. As the business is virtual and requires minimal time commitment, additional human resources are not necessary for its operation.
THE INDUSTRY
This business operates in the online stock music industry, providing royalty free music and sound effects to media producers. The industry encompasses various platforms and websites that license audio content for use in different types of media productions, including TV, radio, film, podcasts, internet content, YouTube videos, apps, games, presentations, and more. Examples of other companies in this industry include Audio Jungle, Epidemic Sound, and PremiumBeat.
OPPORTUNITIES TO SCALE
There are several scale opportunities for this business. One example is partnering with YouTube creators and offering their services in exchange for positive reviews, which can increase brand awareness and attract new customers. Another opportunity is investing in professional SEO optimization and creating high-quality blog content to improve organic traffic and search engine rankings. Additionally, building an automatic music suggestion feature based on user search activity and creating a new library of exclusively represented music tracks can expand the business's offerings and attract more customers.
Asking Price: $195,000
Gross Income: $126,301
Cash Flow: $53,026
Year Established: 2002
Employees: 1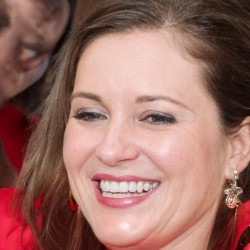 Latest posts by Amanda Stanley
(see all)