Achieving Sector Leadership with a Rare Premium Domain Ecommerce Company
This eCommerce Company is driven by a premium, highly valuable and exclusive domain that has continued to dominate position one in Google throughout all search algorithm changes.
OPERATIONS
The eCommerce Company is over 18 years old and has uniquely strong sales in both B2B and B2C with the opportunity to build on these segments with new products and websites.
The company offers a large assortment of industrial and scientific instruments, including in-house proprietary brands, which represent a very large percentage of the sales mix.
MARKETING AND KEY METRICS
The company owns position one for both the singular and plural versions of the primary, exact match keyword – giving it unprecedented goodwill with shoppers.
There are a large number of scale opportunities immediately available to investors, including, but not limited to, leveraging the company's existing B2B channels with new products, expansion of the company's Amazon sales channel, transitioning Internationally (especially with its own brands), initiating social media marketing channels, expanding the product mix and utilizing the company's two proprietary brands to sell on a wholesale basis.
The company has eCommerce earnings of just under One Million Annually – and still growing after all these years.
The eCommerce Company has customers in both B2B and B2C segments.
BUSINESS MODEL & RESOURCES NEEDED
The company has 6 employees.
THE INDUSTRY
This eCommerce Company operates in the sector of industrial and scientific instruments. This industry includes companies that manufacture, distribute, and sell instruments used in scientific research, medical, and industrial applications. Some examples of companies in this industry are Thermo Fisher Scientific, Danaher Corporation, and Agilent Technologies.
OPPORTUNITIES TO SCALE
Some examples of scale opportunities are transitioning internationally, expanding the company's Amazon sales channel, initiating social media marketing channels, and expanding the product mix.
Asking Price: $5,100,000
Gross Income: $4,865,498
Cash Flow: $992,114
Year Established: 1998
Employees: 6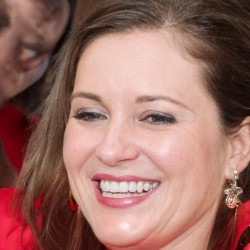 Latest posts by Amanda Stanley
(see all)