Day Trading Platform: Over 10,000 Users, 800 Paid Monthly Subscribers
A fully proprietary, innovative, and trend-setting professional trading platform for day traders that operates as a Software as a Service (SaaS) subscription model, helping aspiring & experienced stock market day traders with high-frequency trading to enhance profitability effectively and reliably.
OPERATIONS
This brand has been successfully mentoring thousands of students on high-frequency trading. With over 10,000 subscribers and strong customer loyalty, this platform has received rave reviews, reflecting the growing number of users willing to pay a monthly subscription fee. Additional pathways to rapid growth include translating into multiple languages, leveraging paid media, and providing leasing agreements to other businesses within the industry.
The dashboard operates on a monthly or annual subscription basis, allowing users to access the intelligence algorithm that powers the Trader Trend charts it provides. A new owner could take immediate advantage of the 750+ monthly subscribers the dashboard has been consistently earning and scale it through improved marketing practices.
MARKETING AND KEY METRICS
This platform has benefited from highly praised coverage and exposure on popular trading podcasts and YouTube. It could further its market share with additional SEO practices, search advertisement, and influencer marketing. Already partnering with financial advice YouTube channels and highly ranked podcasts, this company could extend its reach with trade show participation and event sponsorships.
A buyer could effectively grow this company on Facebook, Twitter, Instagram, and industry forums; additional pathways to accelerate growth include translating the platform into multiple languages, leveraging paid media, and providing leasing agreements to other businesses within the industry.
10,000+ lifetime users, 750+ paid users, active users on 4 continents, 32% of users in the United States, used by English speaking countries such as Canada, Europe and Australia.
The service has a loyal customer base of over 750-monthly subscribers and over 10,000 lifetime users, spanning across 4 continents.
BUSINESS MODEL & RESOURCES NEEDED
The current owner works with a virtual assistant who handles customer support and manages social media accounts, making this a largely hands-off business.
THE INDUSTRY
Due to the insatiable interest in high-frequency trading across the globe and the growing strategies for minimizing risk in investments, this company could continue to thrive; it benefits from organic traffic through invaluable youtube video testimonials and social media presence that helps to develop its fast-growing community following.
OPPORTUNITIES TO SCALE
There is a great opportunity for a new owner to benefit from increasing market awareness, service and language developments, and modern marketing practices. Paid advertising on Facebook and YouTube, enhanced email marketing, creating an Android app, and developing a B2B rather than B2C marketing strategies could also set this platform up for tremendous success.
Asking Price: $250,000
Gross Income: $331,140
Cash Flow: $312,377
Year Established: 2019
Employees: 2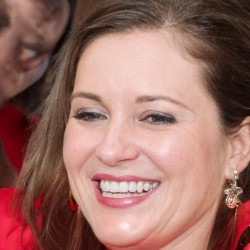 Latest posts by Amanda Stanley
(see all)