Ecommerce Fitness Subscription Company with Two Brands and 82% Recurring Revenue Streams and Strong Affiliate Sales
This eCommerce leader in the wellness and weight loss market carries 2 brands offering a high-tech fitness tracker along with health plans, tools, resources, and subscriptions to aid in reaching health and fitness goals. The company relies on cutting-edge technologies and a popular content subscription model to encourage continued use and monetization.
OPERATIONS
The business drives sales with subscription products that bring in recurring revenue of 82% in 2020. With impressive average order values (AOVs), the company operates with a streamlined hybrid shipping model, utilizing a 3PL for 80% of sales and drop shipping for 20%. The current owners spend only about 5 hours each week overseeing the business.
The company utilizes a hybrid shipping model, with 80% of sales handled by a 3PL and 20% through drop shipping. The potential for expansion onto major eCommerce platforms like Amazon and Target+ is significant, allowing for increased supply chain efficiency and lower-cost subscriptions.
MARKETING AND KEY METRICS
The company currently relies heavily on affiliate marketing. There is significant growth potential through the implementation of SEM tactics like social media marketing, content creation, and PPC ad campaigns. Building brand awareness and credibility could be achieved through the development of an on-brand blog or Facebook group.
The company currently sees around 1,000 monthly site visitors, indicating significant room for growth through enhanced social media, PPC marketing, and SEO. Expanding sales channels to include additional marketing tactics and service offerings could result in exponential growth.
Key metrics for this business include recurring revenue, average order value, customer retention rate, and return on investment (ROI) from affiliate marketing. The company also has a substantial email database of 29,952 subscribers that can be leveraged for further profitability.
The company appeals to a predominantly female audience (70% women, 30% men) aged 35+ who prioritize health and wellness. The customer base has already shown an impressive 65% repeat customer rate, indicating strong brand loyalty.
BUSINESS MODEL & RESOURCES NEEDED
The majority of operational functions are handled by software solutions or outsourced teams. The business employs one part-time virtual assistant who works 5 hours per week to support the owners.
THE INDUSTRY
The health and fitness industry is thriving, driven by a growing focus on wellness and weight loss. This company caters to men and women aged 35+ who have spending power and a strong interest in health and wellness. Examples of competitors in this industry include Peloton, Beachbody, and Fitbit.
OPPORTUNITIES TO SCALE
The company has already demonstrated scale opportunities through its high customer retention rate and repeat purchase rate. Further scale opportunities include diversifying marketing channels, expanding product offerings, creating a mobile app, and selling through major eCommerce platforms like Amazon.
Asking Price: $310,000
Gross Income: $252,560
Cash Flow: $103,828
Year Established: 2019
Employees: 2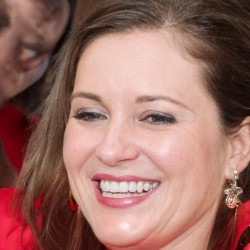 Latest posts by Amanda Stanley
(see all)