Established Puppy Matchmaking Business with 20% Repeat Order Rate For Sale
The eCommerce Pet Business is a highly successful online company that specializes in matching loving families with the perfect new addition: a puppy. With 7 years of experience in the lucrative pet industry, this business has established a strong reputation for excellent customer service and has achieved a 20% repeat order rate. The company's website showcases adorable puppy photos and offers a puppy matching service, creating a heartwarming and successful business model.
OPERATIONS
The eCommerce Pet Business operates through its user-friendly website, which features a wide selection of top breed puppies available for adoption. The company sources its puppies from reputable breeders and ensures the highest standards of care. Customers can browse the website, learn about different breeds, and easily complete the adoption process. The company's strong customer service and informative blog contribute to its success and high customer satisfaction.
The eCommerce Pet Business ensures a seamless supply and logistics process by working with reputable breeders who maintain high standards of care for their puppies. The company carefully manages inventory and ensures that puppies are healthy and ready for adoption before being listed on the website. Efficient shipping and delivery processes are in place to ensure that puppies reach their new homes safely and in a timely manner.
MARKETING AND KEY METRICS
The eCommerce Pet Business employs a successful marketing strategy that revolves around adorable puppy photos and world-class customer service. The company's website is visually appealing and showcases the puppies available for adoption, creating an emotional connection with potential customers. Additionally, the company maintains a strong social media presence on platforms like Facebook and Instagram, posting engaging content that drives organic traffic to the website.
The eCommerce Pet Business primarily operates through its website, which serves as the main sales channel. The company has a strong online presence and drives traffic to its website through social media marketing, SEO strategies, and paid display ads. To further grow its sales, the company can explore partnerships with pet product manufacturers, local pet stores, or even franchise opportunities. The potential for growth is significant, considering the ongoing demand for puppies and related pet products and services.
Key metrics for the eCommerce Pet Business include a 20% repeat order rate, which demonstrates customer satisfaction and loyalty. The company also tracks website traffic, customer contacts, and sales conversion rates to measure its performance. These metrics help the company identify opportunities for growth and further improve its customer service and marketing strategies.
The eCommerce Pet Business has developed a loyal customer base through its excellent customer service, reputable breeders, and high-quality puppies. The company's puppy matching service and informative blog have helped establish trust and credibility with customers. The customer base consists of individuals and families who are passionate about pet adoption and are willing to invest in providing a loving home for a new puppy. Repeat customers form a significant portion of the customer base, highlighting the company's success in building long-term relationships.
BUSINESS MODEL & RESOURCES NEEDED
The eCommerce Pet Business has a dedicated team of 21 employees who manage various aspects of the company's operations, including customer service, website management, and marketing. The team is passionate about connecting puppies with loving families and providing exceptional service to both customers and breeders. The company values a positive and supportive work environment, which contributes to its success.
THE INDUSTRY
The pet industry is a multi-billion dollar market that continues to grow rapidly. Americans are passionate about their pets and are willing to invest in their care and well-being. The eCommerce Pet Business operates in the puppy matchmaking vertical, which targets customers looking to adopt a puppy as a new addition to their family. The company's success is a testament to the emotional attachment people have to their pets and the demand for quality breed puppies. Other examples of successful companies in the pet industry include pet food and accessory manufacturers, pet grooming and training services, and veterinary clinics.
OPPORTUNITIES TO SCALE
The eCommerce Pet Business presents several scale opportunities. One opportunity is to expand the product and service offerings beyond puppies, such as pet insurance, pet supplements, and pet grooming services. By leveraging its existing customer base and strong web traffic, the company can easily introduce these additional offerings. Another opportunity is to open new retail locations in strategic areas or make the business available to franchisees to further expand its reach. These scale opportunities have the potential to significantly increase the company's profits and market share.
Asking Price: $14,000,000
Gross Income: $7,445,012
Cash Flow: $4,957,193
Year Established: 2014
Employees: 21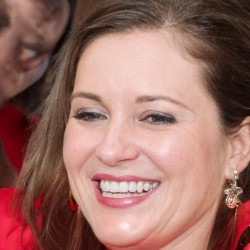 Latest posts by Amanda Stanley
(see all)