Explosive 85% YOY Growth with 23% Repeat Order Rate: Diabetes Management and Health & Wellness Ecommerce Retailer
This eCommerce medical supply retailer offers a wide variety of Diabetes related products, catering to the health and wellness needs of individuals managing diabetes. With an impressive 85% YOY growth rate and a 23% repeat order rate, this business has established itself as a trusted and reliable source for diabetic supplies. The company operates with a hybrid shipping system, utilizing Amazon FBA and in-house warehouse management. With a strong customer base and positive reviews, this business has great potential for further growth and expansion.
OPERATIONS
The company manages all aspects of the eCommerce operation including sourcing, fulfillment, and shipping. With a dedicated team of employees overseeing warehouse operations, customer service, and inventory maintenance, the business is able to efficiently handle daily orders. The current owner spends less than 20 hours a week managing the business, allowing for scalability and potential cost reductions through outsourcing fulfillment to a fully FBA platform.
The business has established quality partnerships with suppliers, securing favorable volume pricing and streamlined supply chains. This allows for high profit margins and competitive pricing. The company utilizes a hybrid shipping system, with the majority of orders fulfilled through Amazon FBA or SFP, and the remaining orders shipped directly from their small company-owned warehouse.
MARKETING AND KEY METRICS
The business has built a solid reputation and customer base through its presence on popular eCommerce platforms such as Amazon and eBay. With strong lifetime seller review ratings and positive customer feedback, the company has established trust and credibility within the niche market. Targeted marketing strategies and leveraging the international reach of Amazon could further boost sales and revenue.
The business currently operates primarily through eCommerce platforms such as Amazon and eBay. However, there is ample opportunity for growth through expanding sales channels and reaching a broader audience. By leveraging the international network provided by Amazon, the business can tap into global markets and drive additional sales. Implementing targeted marketing strategies can also help increase sales and revenue.
Key metrics for this business include an 85% YOY growth rate, a 23% repeat order rate, and an average order value of $38. These metrics demonstrate the strong performance and customer loyalty that the business has achieved.
The customer base of this eCommerce retailer consists of individuals managing diabetes, healthcare professionals, and caregivers. These customers rely on the company to provide them with essential diabetic supplies to effectively manage their condition. The high repeat order rate and positive reviews indicate a loyal and satisfied customer base.
BUSINESS MODEL & RESOURCES NEEDED
The business currently has 3 employees, with two overseeing warehouse operations and one managing customer service. The current owner spends less than 20 hours a week handling customer service concerns and managing the team. With potential cost reductions through outsourcing fulfillment and customer service, the business has room for scalability and growth.
THE INDUSTRY
The healthcare industry is a rapidly growing sector, with an increasing number of individuals requiring medical supplies and healthcare products. With over 1.25 million people suffering from diabetes in the United States alone, the demand for diabetic supplies is substantial. This eCommerce retailer caters to this niche market, offering a wide range of products to help individuals manage their diabetes. With a focus on health and wellness, the industry encompasses various subsectors such as medical equipment, pharmaceuticals, and online healthcare services. Other examples of businesses in this industry include online pharmacies, telemedicine platforms, and medical supply companies.
OPPORTUNITIES TO SCALE
With its strong customer base, positive reviews, and impressive growth rate, this eCommerce retailer has great potential for scale opportunities. Examples of scale opportunities include expanding product offerings to cater to a wider range of healthcare needs, partnering with other health and wellness brands for cross-promotion, and exploring new sales channels or markets. The scalability of the business allows for the potential of increasing revenue and profitability.
Asking Price: $2,549,000
Gross Income: $5,173,940
Cash Flow: $749,414
Year Established: 2018
Employees: 3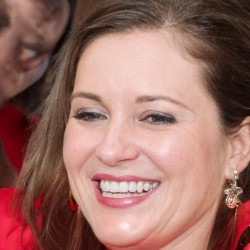 Latest posts by Amanda Stanley
(see all)