High-Demand Nutritional Supplement Ecommerce Business with 34% Repeat Order Rate
This company is a high revenue-generating eCommerce business that sells a wide range of dietary, fitness, and health supplements for both men and women. With 16 successful eCommerce sites, the company has achieved impressive sales results in just 6 years. It has a 34% repeat order rate and ships over 1,500 packages daily. The company's core brands are created in-house, and it generates revenue through various sources, including upsell products, white-labeled products, publisher commissions, and more.
OPERATIONS
The company operates through a performance marketing sales model, leveraging a reseller network to process sales. It has an efficient continuity sales model and focuses on the men's health niche, which is a highly profitable industry. The company also expanded into CBD supplements in 2020, which have become top sellers. The operations involve dropshipping and a 100% outsourced team of independent contractors.
The company follows a 100% dropship model, shipping over 1,500 packages per day. Its inventory turnover is around 60,000 units per month. This model eliminates the need for inventory management and working capital constraints. The company's supply and logistics are efficient and scalable.
MARKETING AND KEY METRICS
The company's marketing strategy revolves around a cost-per-action (CPA) network, collaborating with 7 CPA networks for affiliate-generated sales. It has achieved an average of 1.5 million monthly website visits. The company has the potential to expand to other popular eCommerce sites like Amazon, Walmart.com, and Vitamin Shoppe. It could also implement digital marketing techniques like social media marketing, video marketing, and SEO to further grow its customer base.
The company's current sales channels primarily include its 16 eCommerce websites. However, there are significant growth opportunities by expanding onto other popular eCommerce sites such as Amazon, Walmart.com, Vitamin Shoppe, iHerb, and eBay. Utilizing these platforms, especially Amazon, can drive international subscription sales. Implementing advanced digital marketing techniques and launching new products can also significantly contribute to sales channel growth.
The key metrics for this business include revenue from dietary supplements, upsell products, white-labeled products, publisher commissions, data monetization, and collections. The company's success is measured by a 34% repeat order rate and strong sales volume, with over 1,500 packages shipped daily. The membership discount program has over 35,000 members, providing steady profits.
The company has an expanding customer base, primarily focused on the men's health niche. It has attracted a loyal customer base through its core line of men's health supplements, offering products related to muscle performance, weight loss, cognitive enhancements, and more. The introduction of CBD supplements has also contributed to a growing customer segment. The company offers a membership discount program with over 35,000 members, providing exclusive savings and benefits to customers.
BUSINESS MODEL & RESOURCES NEEDED
The company is managed by the owner, who dedicates 40 hours per week to running the business. The owner works closely with designers, developers, and traffic partners to ensure smooth operations. Additionally, there are eight independent contractors, including an assistant, CFO, senior designer, junior designer, developer, and two call center managers who handle customer service contacts.
THE INDUSTRY
The nutritional supplements industry is a rapidly growing sector, with a particular focus on men's health. The market for men's health products has become a multibillion-dollar industry globally. The company's exclusive line of men's health supplements has positioned it as a leader in this niche. Additionally, the introduction of CBD supplements has expanded its offerings and attracted a new customer segment. The industry is highly profitable and offers continuous growth opportunities for companies like this one.
OPPORTUNITIES TO SCALE
This company presents numerous scale opportunities for a buyer. Firstly, expanding onto other eCommerce sites like Amazon can increase sales volume. The company can explore social media marketing on platforms like Facebook and Instagram, video marketing on channels like YouTube and TikTok, and implement SEO strategies to further penetrate the market. Launching new products and brands is another potential opportunity for growth. With its existing infrastructure and network relationships, the business is well-positioned to capitalize on scale opportunities.
Asking Price: $20,000,000
Gross Income: $41,089,855
Cash Flow: $3,421,281
Year Established: 2011
Employees: 8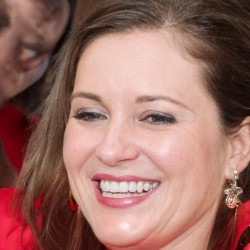 Latest posts by Amanda Stanley
(see all)