High Growth Trampoline Accessories Brand: Amazon FBA Ecommerce Retailer with 169% YOY Growth
The trampoline accessories brand specializes in providing products that support backyard fun, like trampoline lights, music, and sprinklers. The company operates primarily on Amazon and has a unique place in the trampoline accessories sector. The brand has trademarked products that make trampolines more fun at an affordable price point.
OPERATIONS
The business uses the Fulfilled by Amazon model which is easy to operate. The company currently offers five successful SKU's, and there a product development strategy in place to develop new products. All products are sold under the company's brand name.
The products are designed in-house with exclusive relationships with production factories, which have proven to be extremely reliable. The company uses a third-party warehouse located in Las Vegas, where inventory is received before being shipped to FBA.
MARKETING AND KEY METRICS
The focus of the company's marketing efforts is on Amazon with sponsored ads during peak season months. This business's exclusive seller status and average 4.8-star rating have led to an astounding 169% YOY growth rate.
This business is exclusively Amazon-centric. The company's future expansion plans include approaching big box stores and expanding to other marketing channels like Shopify and Walmart.com.
The company has a growth rate of 169% YOY and an annual revenue of $1,385,875. The cash flow of the business is $642,084. The brand has trademarked products, which makes it a unique player in the market.
The company has a strong customer base of individuals looking to make their trampolines more fun. The customer base is wide with an opportunity to scale to an even larger consumer base.
BUSINESS MODEL & RESOURCES NEEDED
The work is light, averaging only three hours per week. There is one part-time customer service rep who works remotely. Owners work remotely as well, only requiring a small home office.
THE INDUSTRY
The trampoline accessories sector provides products that support backyard fun like trampoline lights, music, and sprinklers. The trampoline niche is ripe for innovation, with very few competitors, providing ample opportunity for growth and expansion.
OPPORTUNITIES TO SCALE
Scaling opportunities include expanding the product line by selling an extended line of accessories, replacement parts, other outdoor sports games, or even trampolines and nets. Eventually, the company plans to tap untapped low-hanging fruit like Shopify and Walmart.com to become the go-to backyard family fun brand.
Asking Price: $2,350,000
Gross Income: $1,385,875
Cash Flow: $642,084
Year Established: 2017
Employees: 2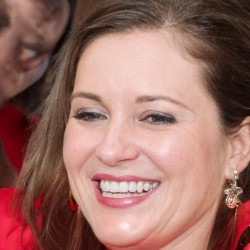 Latest posts by Amanda Stanley
(see all)