High-Margin SMS Text Message Marketing Platform with Low Churn Rate
Website Closers presents a leader in the field of SMS Text Message Marketing. This dynamic offering has doubled its profits in the last two years by helping other organizations and businesses keep in touch with their customers and followers in a personalized and direct way. This innovative texting platform has built a loyal customer base across 18 different industries without the need for long-term contracts.
OPERATIONS
The company operates by providing a subscription-based SMS text message marketing platform. They offer personalized and direct messaging services to help businesses stay in touch with their customers. With a focus on customer retention, they have achieved a low churn rate of 1.2%.
The supply and logistics for this business involve providing the software platform and the necessary infrastructure to support SMS text message marketing. The company has developed a powerful and proprietary software that allows for personalized texting and automation of responses.
MARKETING AND KEY METRICS
The company utilizes a subscription model to keep clients coming back. They have an average order value of $72.79 and have continuously increasing sales. This business relies on referrals, PPC, email marketing campaigns, and an SEO program to drive growth.
The company can grow its sales channel by launching a sales team, enhancing social media branding, and implementing retargeting and email marketing strategies. These efforts offer promising opportunities for continued growth and increased sales.
The key metrics for this company include a low customer churn rate of 1.2%, an average order value of $72.79, and an email database of 946,000+ contacts. The company has seen rapid revenue growth, with sales projected to reach $850,000 by July 2021.
The company has a diverse customer base across 18 different industries. They serve small-to-medium size businesses that recognize the importance of personalized and direct messaging to connect with their audience. Their flexible approach and high ROI have earned them a loyal customer base.
BUSINESS MODEL & RESOURCES NEEDED
The company currently has two full-time employees. One handles customer support and training, while the other works on programming. The ownership primarily focuses on sales conversions. Training is provided through online videos and Zoom calls.
THE INDUSTRY
Subscription-based SMS text message marketing is a growing industry with applications in various sectors. This company serves industries such as auto dealerships, bars, clubs & restaurants, colleges & universities, and more. They have seen significant growth and have built a solid presence in the marketing industry.
OPPORTUNITIES TO SCALE
The scale opportunities for this business include expanding into new markets and industries, developing partnerships with other businesses, and implementing innovative marketing strategies. As the usage of text messaging services increases, this company is well-positioned for further growth.
Asking Price: $2,900,000
Gross Income: $865,024
Cash Flow: $532,237
Year Established: 2012
Employees: 3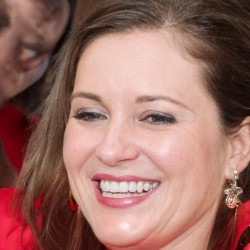 Latest posts by Amanda Stanley
(see all)