Highly Sticky SaaS Company with 7000 Organic Monthly Visitors in the Accounts Receivable Accounting Automation Vertical – Low Churn and No Paid Media
This B2B SaaS company offers software-as-a-service targeted towards small to medium-sized businesses that automates the Accounts Receivable Process. Their services save money on hiring accountants and streamline cash flow management. With 6 service offerings divided between plans for financial consultants and Direct to SMB, the company has achieved 80% gross margins and has a strong client base with long-term customers.
OPERATIONS
The company operates a highly optimized system within popular cloud accounting platforms, offering various services such as sending invoices, collecting payments, milestone billing, and reconciling payments. These services reduce the time spent on accounts by over 80%, enabling faster payment collection.
There is no specific information provided about the supply and logistics aspect of the business.
MARKETING AND KEY METRICS
The company focuses on organic marketing through SEO practices and has a popular blog. They have revamped their website to improve search result rankings. With over 1,340 ranked keywords, they attract around 7,000 monthly visitors to their website. They have also benefited from word-of-mouth advertising and have an email database of nearly 13,000 subscribers.
The company could enhance its organic traffic by improving its social media presence, partnering with industry experts for influencer campaigns, and utilizing its email database for targeted marketing. Increased PPC advertising and video marketing could also reach a larger audience.
The company has an average contact size of $96 and a $2,000 LTV. They generate 80% gross margins and have an average customer lifetime value of $2,000. With an email database of nearly 13,000 subscribers and over 7,000 monthly website visitors, they have a strong customer base and steady revenue stream.
The company's typical customers have sales revenue between $1.5M and $2.5M. They have attracted leading names in various industries, including legal firms, software companies, and marketing agencies. The average customer lifetime is around two years, generating a steady stream of income from each customer.
BUSINESS MODEL & RESOURCES NEEDED
The company currently has three full-time employees consisting of a managing director, senior software engineer, and customer service representative. These employees handle various tasks, but their workload could be reduced by hiring additional employees.
THE INDUSTRY
The Accounts Receivable and Automation Market is incredibly lucrative, with expected growth of 12.9% in the coming years. The company operates within this industry by offering automation solutions for accounts receivable and collections. They have attracted clients in various industries, including legal firms, software companies, and marketing agencies.
OPPORTUNITIES TO SCALE
The company has opportunities for scale by integrating additional software and accounting platforms such as Sage, Oracle, and NetSuite. Customizing their products for specific industries or niches, integrating with CRMs, and accepting cryptocurrency could further drive growth.
Asking Price: $595,000
Gross Income: $480,591
Cash Flow: $140,393
Year Established: 2018
Employees: 3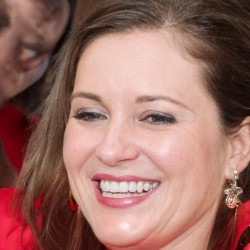 Latest posts by Amanda Stanley
(see all)