Kitchen Utensils & Baking Products Brand Ready for Expansion on Amazon FBA
The company sells premium kitchen and baking goods products directly to consumers through Amazon.com and a branded website. The product line features daily use silicon kitchen products, stainless steel utensils, baking sets, baking mats, candy molds, and cookie cutters. The Amazon store racks up large quantities of 4.5- and 5-star ratings from satisfied customers. The business is highly seasonal, experiencing the majority of sales in Q1 and Q4, but it's very profitable and shows potential for further growth.
OPERATIONS
The firm operates through Amazon.com, relying on on-site marketing tools and advertising to drive customers to their branded products. They also have a highly engaging website but have not focused on website sales as of yet.
The company makes use of Amazon.com's fulfillment services, which simplifies some logistics issues.
MARKETING AND KEY METRICS
The company has a strong presence on Amazon.com and a beautiful branded website, but they have not focused on driving traffic and sales to the site. Internet advertising and targeted marketing to baking and cooking communities could be helpful in expanding the brand's popularity and customer base.
The company sells almost exclusively on Amazon.com but has a beautiful website that has not strongly focused on traffic building. Companies could grow the brand by focusing on internet marketing and building on-site sales. Social media engagement and targeted digital ad campaigns could help with brand expansion.
The company has a high customer review rate, with over 10,000 positive reviews and a 100% lifetime feedback rating. The business is highly seasonal, with a majority of sales during Q1 and Q4. The company is highly profitable and offers immediate scale potential.
The company's customer base is made up of individuals looking for premium kitchenware, cooking, and baking gear on Amazon.com and the business's website. It includes a variety of happy repeat customers with excellent feedback and reviews.
BUSINESS MODEL & RESOURCES NEEDED
The business is run by two employees.
THE INDUSTRY
The brand exists in the kitchenware, cooking, and baking gear niche, with a growing number of market entrants. The owner notes that keeping up brand popularity and customer engagement is tough. Outstanding customer reviews and feedback could become a good competitive advantage for companies such as this one.
OPPORTUNITIES TO SCALE
The company has tremendous capacity for expansion on Amazon.com, and its website sales, which have not been emphasized as of yet, are another great growth opportunity. The company has yet to expand its markets and begin selling on other online marketplaces such as Walmart or eBay. The company could also add to its products and line extensions such as cooking classes or baking classes to increase customer loyalty.
Asking Price: $2,750,000
Gross Income: $3,019,168
Cash Flow: $748,889
Year Established: 2015
Employees: 2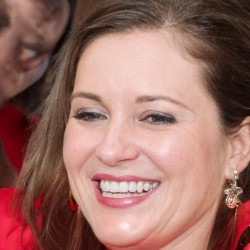 Latest posts by Amanda Stanley
(see all)