Medical Marijuana Card Processor Booming with Over 6,000 Patients and 15 States Served
The company provides customers with the necessary certificates for medical cannabis cards that are necessary for treatment. Through its website, the telemedicine company offers an incredibly convenient and highly automated system where patients can get certified in 15 minutes or less and even get their paperwork done. It offers world-class customer service, affordable prices, and discounts for renewals to encourage repeat business. The company has eight to ten contracted medical professionals and staff who works with an excellent EMR that takes care of administrative work and keeps records.
OPERATIONS
Operations are highly systemized and automated. The owner works 10 hours weekly, including seeing patients, which is optional for the buyer. His primary tasks include managing ads and changing website copy. An excellent EMR handles the administrative work. The company also has a contractor who takes care of PPC advertising and SEO.
The company is not involved in the supply chain and logistics aspect of the medical marijuana industry. Instead, it offers customers seamless access to required medical certificates.
MARKETING AND KEY METRICS
The service is easy to find in search results because of the company's excellent SEO optimization. The company has invested in a unique information page for each state it operates in. This approach allows users to land on pages with specific state-focused content and calls to action. It helps drive conversions from potential patients looking for answers about marijuana.
Direct sales to patients through the company's website, SEO, and word-of-mouth referrals drive the company's growth.
The company has over 6,000 patients and a $300 average lifetime value of each customer. It is active in 15 states and has seen massive year-over-year growth. The company saves patient records and consent forms and manages administrative tasks, making it very efficient.
The company has more than 6,000 customers, and the customer base is incredibly loyal due to the company's excellent customer service.
BUSINESS MODEL & RESOURCES NEEDED
The company has eight to ten contracted medical professionals and staff who work with the company's EMR to take care of administrative work and keeps records. In addition, a virtual assistant handles other administrative tasks, making the team streamlined and efficient.
THE INDUSTRY
The company operates in the fast-growing medical marijuana industry that is showing no sign of slowing down. The industry was valued at $15 million in 2020 and is projected to reach $42 million by 2026. The legalization of cannabis for medicinal use is now available in more than 30 states. Medical marijuana assists patients with various medical conditions, including cancer, neurology, AIDS, and muscle spasms.
OPPORTUNITIES TO SCALE
The new owner can focus on scaling the business exponentially to grow recurring revenue as the operations are highly systemized and automated. If the buyer has any medical background, they can expand the range of services on offer.
Asking Price: $490,000
Gross Income: $507,101
Cash Flow: $202,683
Year Established: 2019
Employees: 2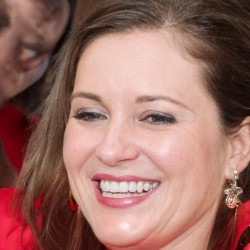 Latest posts by Amanda Stanley
(see all)