Men's Luxury Watch Retailer: Top Brands and Styles
This streamlined, organically-ranked eCommerce retailer has established a reputable and profitable online presence in the men's fashionable watch space since its inception in January 2016. With minimal overhead costs, nearly zero time investment and healthy margins, this online business is ripe for scaling, with already implemented scale efforts set to roll out in 2017. Supply and logistics rely heavily on supplier relationships, while marketing efforts are highly effective and well targeted. This business seeks to expand sales channels into Amazon FBA and explore additional SKUs from existing suppliers, as well as a foray into the trending verticals on the wearable market.
OPERATIONS
This online business has been operating since the start of 2016 and has managed to maintain positive and profitable growth since its inception.
This business relies heavily on supplier relationships to maintain a healthy profit margin.
MARKETING AND KEY METRICS
The targeted marketing efforts of the company are highly effective and well-targeted to attract its intended market.
Key metrics for this business focus heavily on health margins and profitability, which are borne out of the business' unique niche in the men's fashionable watch space.
This business caters to a niche market of men's fashionable watch buyers.
BUSINESS MODEL & RESOURCES NEEDED
This online business does not require the management of expansive HR resources.
THE INDUSTRY
The men's fashionable watch industry is largely online-based with a few major players such as Nordstrom, Macy's, and Amazon.
OPPORTUNITIES TO SCALE
The key to scaling for this business is increasing its product lines, expanding geographically, opening up wholesale channels, tying together verticals (traditional to trending), and enhancing its digital presence. One example of scale opportunity is taking the business beyond its men's line and opening up gender-specific lines.
Asking Price: $245,000
Gross Income: $260,138
Cash Flow: $81,931
Year Established: 2016
Employees: 1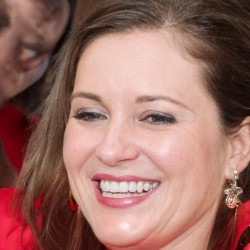 Latest posts by Amanda Stanley
(see all)