Nutritional Supplement Brand: Ecommerce, Direct Mail Sales, Custom Formulated Products by Scientific Advisors – 146 AOV
This eCommerce company provides a wide variety of natural health supplements, including daily essentials, beauty supplements, mood management, hormone and anti-aging supplements, made in the USA and gluten-free.
OPERATIONS
The company focuses on products that are physician-tested, made from all natural ingredients, and are market tested to respond to customer demands. It has effectively leveraged direct mail marketing strategies and back-end loyalty retention strategies to drive sales. The company has a fully automated system in place for the daily operations and maintains 4 months' worth of inventory at all times.
Products are stocked in 3PL warehouses in Florida and Maine. A fulfillment manager and a CRM management assistant handle daily operations remotely.
MARKETING AND KEY METRICS
The brand also has an informative blog, has done SEO optimization on their websites, maintains a social media presence and effectively uses newsletters for email marketing.
Direct Mail has generated most of the sales (92%) with two eCommerce websites and a growing presence on Amazon. The brand has established customer loyalty and retention strategies, an effective online presence, and a foundation set for growth. It has been approved by Health Canada for sales in that country, and the Amazon platform would be ideal for international expansions.
The company runs on an average 20% net margin with an average order value of $146. Direct Mail promotions generate 92% of sales. The brand has attracted over 8,000 followers on Instagram and over 5,000 followers on Facebook.
The company's customer base continues to drive brand recognition, as evident from highly enthusiastic customer reviews. The customers seek supplements that provide nutrients for vision health, hearing loss, brain functioning, and bladder control, among other ailments.
BUSINESS MODEL & RESOURCES NEEDED
The owners spend no more than 15 hours per week on the business, and daily operations are handled remotely by a full-time fulfillment manager and a part-time CRM management assistant.
THE INDUSTRY
The global nutritional supplements market is projected to continue expanding by 6.2% through 2028, driven by an increasing health awareness among consumers. This brand fills an essential customer need for natural health products, positioned to address specific health issues. Taking a holistic approach has set this company apart, tapping into growing demand for alternative treatments.
OPPORTUNITIES TO SCALE
The product line could be easily expanded, new supplements could be developed to address different medical conditions, and new expansions could be launched. The company is positioned for rapid expansion with products that customers want, a robust marketing plan, a fully automated system in place, and a 4-month inventory always maintained.
Asking Price: $1,800,000
Gross Income: $3,611,082
Cash Flow: $414,325
Year Established: 2017
Employees: 2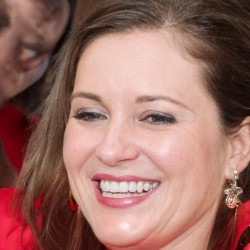 Latest posts by Amanda Stanley
(see all)