Nutritional Supplements Brand with Products for Beauty, Wellness, Immunity, Sexual Wellness, Vitality, and Weight Management
This US-based Health & Wellness Brand is dedicated to improving people's lives through a healthy mind, body, and spirit. Their premium dietary supplements are made with safe, natural ingredients for both men and women of all ages and walks of life. They have experienced significant growth on Amazon and have expanded their product line to include supplements for weight management, immune support, sexual wellness, and beauty.
OPERATIONS
The seller is running multiple companies and has had limited time to fully develop this business. Daily operations are handled by two virtual assistants with the owner supervising new product development. Inventory is stored at Fulfilled by Amazon (FBA) facilities for low operating costs.
The inventory is stored at Fulfilled by Amazon (FBA) facilities for low operating costs. The Company works with high-quality domestic suppliers and is in a strong position to scale in the US, Canada, and the EU.
MARKETING AND KEY METRICS
The company has recognized significant growth through sales on Amazon. The brand is a rising star in the Nutritional Supplements sector providing high-quality products. They have also launched a new website representing a significant investment in marketing.
The Amazon-US marketplace has just barely been tapped, while the Amazon platforms in Canada and the EU are untouched. With a new website just launched, a buyer could easily capitalize on scaling opportunities.
The business has over $1 million in TTM sales with over $400k in TTM earnings. With 19 successful SKUs, the brand has become an established name on Amazon in a variety of categories, including Weight Management, Sexual Wellness, Probiotics, Collagen, Immunity, and Superfoods.
Customers come from different ages and walks of life, including men and women looking for natural supplement options to improve their health and wellness. With a growing interest in natural remedies and preventative measures, the customer base for nutritional supplements has grown significantly over the years.
BUSINESS MODEL & RESOURCES NEEDED
The Company relies on two virtual assistants to manage day-to-day operations, one serving as operations manager, managing inventory and placing orders, and the other handling customer service and reviews. The owner primarily focuses on new product development.
THE INDUSTRY
The Nutritional Supplements sector is growing rapidly, with more people embracing preventative health measures and natural remedies. This business operates in the Beauty & Wellness, Digestive Health, Immunity, Sexual Wellness, Vitality, and Weight Management subcategories. The industry is expected to reach $295 billion by 2027 with top players like Amway, Herbalife, and USANA.
OPPORTUNITIES TO SCALE
As the industry continues to grow, this business has plenty of room for development. Opportunities for growth include expanding to Canada and the EU, capitalizing on Amazon advertising campaigns, and partnering with influencers or bloggers for increased exposure and sales.
Asking Price: $1,500,000
Gross Income: $1,044,858
Cash Flow: $455,871
Year Established: 2018
Employees: 2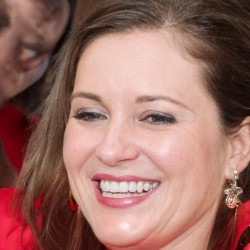 Latest posts by Amanda Stanley
(see all)