Paralegal Solutions from HabanaMultiservices.com
Founded in 2001, Paralegal Services is a niche business providing tax returns, translation assistance, notary services, divorce in mutual agreement, travel to Cuba, mortgage brokerage, immigration, and more. The company has a great reputation in the Spanish-speaking community, and it fills the gap for a much-needed service.
OPERATIONS
Paralegal Services provides a range of legal support services primarily to the Spanish-speaking community. Supported by capable staff and advanced technology, the company operates effectively and efficiently on client assignments. Though the company does not provide legal advice, the staff is well versed in the legal aspects around the provided services.
Paralegal Services works with local vendors for supplies, and delivery logistics are organized by the in-house team. The team strives to keep up with all the required training and skills needed to provide quality service when supplies are needed in the office.
MARKETING AND KEY METRICS
The company's reputation in the industry is well established, so most of the business comes from existing clients through word of mouth. This indeed signifies the effectiveness and quality of service provided by Paralegal Services. The company has also built a robust online presence to reach potential clients who prefer to go to online channels.
Paralegal Services primarily operates via direct sales to clients, relying mainly on word of mouth recommendations. The company's website and social media accounts provide a comprehensive online presence that clients can use to communicate and obtain services or receive accurate information. The company plans to explore other sales channels, such as wholesale, to expand its operations.
The key metrics for Paralegal Services include client satisfaction, repeat business, online reviews, and referral rates. The company also tracks conversion rates from its online channels, customer lifetime value, and revenue growth rates.
Paralegal Services' customer base primarily consists of Spanish-speaking individuals seeking legal support services, such as tax returns, notary services, travel realization, and various documentation.
BUSINESS MODEL & RESOURCES NEEDED
The Paralegal Services team consists of four employees, including the founder. The company provides regular training and development programs to staff members to ensure they remain conversant with the legal practices and codes of conduct within the industry.
THE INDUSTRY
Paralegal Services is part of the legal service industry, which is growing due to its significance in seeking legal services and other legal-related support. The industry has vast diversity and ranges from sole proprietor businesses like Paralegal Services to multinational law firms. The legal industry is expected to grow rapidly, especially due to the COVID-19 pandemic's impact, which has amplified legal activities such as contract reviews, documentation, and other related procedures.
OPPORTUNITIES TO SCALE
Paralegal Services has ample room for growth, such as expanding sales channels, developing more tech-driven legal tools to improve service delivery and seeking partnerships with complementary businesses. The company can add more services that tailor to a more significant part of the Spanish-speaking community that has not previously engaged with the legal profession.
Asking Price: $95,000
Gross Income: $95,000
Cash Flow: $60,000
Year Established: 2001
Employees: 4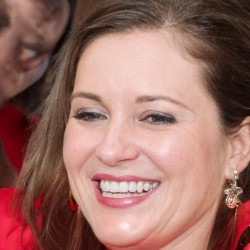 Latest posts by Amanda Stanley
(see all)