Profitably Growing Indoor Gardening Ecommerce Brand with Amazon FBA
This unique business is a scaling eCommerce Brand that operates primarily as an Amazon FBA Reseller. The brand has quickly become a go-to resource for Indoor Gardening enthusiasts, including Seed Starter Kits, Heirloom Seed Sets, Garden Supplies and Gardening Gifts. The brand is accelerating year over year and has a number of growth opportunities immediately available.
OPERATIONS
The company is currently only focused on the Amazon Sales Channel, but it is positioned well to begin focusing on additional sales channels to drive more traffic to its branded Website, expanding into other online retail Channels and Amazon International are incredibly promising approaches to growth. This is the perfect business for an entrepreneur to get into an online company and learn the "Amazon Way" from experts in the industry.
This company is built atop an easy to run, low overhead model that requires zero office space and no warehouse overhead. Amazon's Fulfilled by Amazon (FBA) program is utilized for all pick, pack, and shipping needs, reducing the hassle of dealing with or shipping products from its own warehouse. 90% of all inventory is held at Amazon with the balance stored at a Co-Packers warehouse where no storage fees exist.
MARKETING AND KEY METRICS
This eCommerce Retailer is specialized in Gardening & Gardening Gifts. Their products include a range of lucrative assets including, Bonsai Seed Starter Kits, Herb Garden Seed Boxes, and more. The products stand out thanks to carefully crafted wood packaging along with organic certifications and excellent post purchase customer service and support. The company enjoys an active Facebook group of growers and enthusiasts that actively engage with and are loyal to their brand.
The company is currently focused on the Amazon Sales Channel, but there are opportunities to expand into other online retail channels and international markets. This can drive more traffic to its branded website and increase sales through new customer acquisition. With the right strategies in place, the company has the potential for significant sales growth.
The business sees strong profit growth year-round and has a low SKU concentration risk within the underserved gardening category. There are sales spikes during October-December for holiday gifts and a significant increase in sales during spring for planting season. The average order value is $29 year-round. The company has a small support team that can stay on after the transition, and the current ownership has created an entire private Wiki page with all company documents, SOPs, and training resources for the new owner.
The company has built a loyal customer base of indoor gardening enthusiasts who actively engage with the brand through an active Facebook group. The products offered by the company, such as Seed Starter Kits and Gardening Gifts, cater to this specific customer segment.
BUSINESS MODEL & RESOURCES NEEDED
The company has a small support team that can stay on after the transition.
THE INDUSTRY
The indoor gardening industry has seen significant growth in recent years as more people are interested in growing their own plants and herbs in limited spaces. This trend has been driven by factors such as urbanization, the desire for organic and sustainable food sources, and the popularity of home decor incorporating greenery. Examples of successful companies in this industry include AeroGarden, Click and Grow, and The Sill.
OPPORTUNITIES TO SCALE
The business has opportunities for scale in various ways, including expanding into other online retail channels such as Jet.com and Walmart.com, entering the Amazon Europe and Asian markets, and exploring wholesale brick & mortar distribution. These opportunities provide potential for a high return on investment and further growth of the company.
Asking Price: $7,100,000
Gross Income: $4,297,794
Cash Flow: $1,485,991
Year Established: 2017
Employees: 1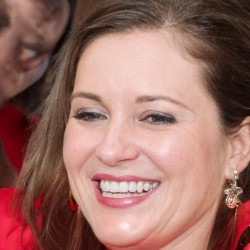 Latest posts by Amanda Stanley
(see all)