Regional Car Insurance Website with High Margins
The regional car insurance website is focused on the Tampa, Florida region which is highly profitable and requires very little maintenance and labor to keep it going; hence it is easy to manage its online presence and run it remotely. It presents an excellent acquisition opportunity for an existing corporation in the auto insurance space or a completely turn-key acquisition for the busy entrepreneur.
OPERATIONS
This website is focused on offering car insurance to vehicle owners in the Tampa, Florida region. Its operations involve partnering with insurance providers and using technology to offer an efficient and effective service to clients.
The company does not require supply and logistics support since it's a web-based insurance platform that sells policies online.
MARKETING AND KEY METRICS
The website achieves traffic through organic search engine ranking, social media, email, and referral marketing.
The company uses online channels such as its website, social media, and email marketing to acquire and retain customers. Its growth prospects lie in expanding its geographical reach and enhancing its digital marketing strategies to attract a broader market.
The website performance is measured by the number of policies sold, revenue, and customer satisfaction.
The company targets vehicle owners in the Tampa, Florida region who require car insurance.
BUSINESS MODEL & RESOURCES NEEDED
The company currently has a workforce of one employee who manages the online platform and engages with clients.
THE INDUSTRY
The car insurance industry has experienced significant growth over the years, with significant players such as State Farm, Progressive, and Geico. This website focuses on serving local clients; hence it has a competitive advantage over the most prominent industry players. Business expansion opportunities lie in progressively acquiring local insurance companies and partnering with national players.
OPPORTUNITIES TO SCALE
The company can scale fast by increasing its geographical reach, partnering with national insurers, and acquiring small insurance companies. Expanding into other forms of insurance, such as health and homeowner insurance, also presents significant growth opportunities.
Asking Price: $40,000
Gross Income: $12,294
Cash Flow: $12,266
Year Established: 2014
Employees: 1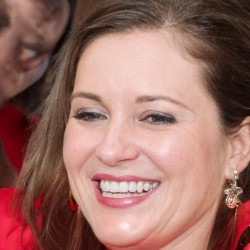 Latest posts by Amanda Stanley
(see all)