Score Big with an Established Collector Sports Cards Ecommerce Business
This is an excellent opportunity to invest in one of the world's largest and most valuable inventories of sports cards. The company's inventory includes collector cards from every league sport, including baseball, football, hockey, basketball, and racing. The business is currently headquartered in Florida, but it is entirely relocatable. The offering includes an inventory of collectible sports cards estimated at over 8 million cards worth $3,000,000 in retail market value, graded and listed for sale online. There is also a substantial inventory of rare and autographed sports memorabilia in inclusion.
OPERATIONS
The business specializes in buying and selling sports cards and memorabilia, utilizing standard grading procedures to provide quality inventory. With its current technological capability, the company can quickly and efficiently push its entire inventory to eBay for maximum market exposure.
The company has an efficient supply chain, leveraging advanced inventory management systems and standard grading procedures to ensure a reliable inventory of high-quality collector sports cards.
MARKETING AND KEY METRICS
The company has two well-established and highly reviewed online storefronts, providing an amazing opportunity for scale and immediate expansion in both current and new sales channels.
The company has two well-established online storefronts and the capability to push the entire inventory automatically to eBay at the push of a button, offering massive potential in both current and new sales channels.
The current inventory valuation is at over $1,000,000 in labor with a 20-25% of retail value, offering a vast potential for profit in liquidation. As for supply and logistics, the company stocks set, collector, and rare vintage cards carefully organized and easily retrievable upon sale.
The customer base consists of a large and dedicated community of sports card and memorabilia collectors and enthusiasts worldwide.
BUSINESS MODEL & RESOURCES NEEDED
The company has a small but effective staff, consisting of two experienced professionals who are highly skilled in handling all aspects of the business operation.
THE INDUSTRY
The sports card and memorabilia industry is a growing market worldwide, estimated to be valued at over $10 billion. The industry is continually supported by a large and dedicated community of collectors and enthusiasts, including both novice and experienced individuals.
OPPORTUNITIES TO SCALE
The company's established market presence and massive inventory of sports cards provide vast potential for scale and immediate expansion both in current and new sales channels. Additionally, the company can benefit from investing in online marketing and expanding its current inventory offerings.
Asking Price: $345,000
Gross Income: $75,000
Cash Flow: $65,000
Year Established: 1985
Employees: 2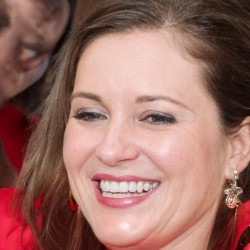 Latest posts by Amanda Stanley
(see all)