Women's Fitness Gear Retailer: Branded Consumer Products
This target is a BRANDED CONSUMER PRODUCTS eCommerce retailer of Fitness Gear focused on the Female Demographic. This Internet Company is currently recognizing 40% year-over-year growth in its last 12 months with a great outlook in the forward 12 months. This branded product line features little to no expenses to run thanks to the company's utilization of the Fulfilled by Amazon (FBA) platform, serving the US and European markets.
OPERATIONS
Capitalizing on the red-hot consumer fitness segment, especially for women, this savvy retailer has realized measurable year-over-year growth over the last 3 years, offering above-average margins thanks to its highly effective and efficient business model and supply chain.
The company's utilization of the Fulfilled by Amazon (FBA) platform makes their supply and logistics very efficient and cost-effective.
MARKETING AND KEY METRICS
This eCommerce Company currently caters to multiple international markets, the brand's top-ranked Amazon account and eCommerce storefront provide a prime opportunity for any buyer to step in and stoke the flames of success in numerous ways, not the least of which is further international scale into neighboring EU and other countries that utilize Amazon FBA Platform.
The company primarily sells products through its Amazon FBA platform and eCommerce storefront.
This business is easy to understand, making transition a smooth concept for most any buyer. This would also make an excellent bolt-on to a currently existing retail business in apparel, fitness, and indirectly related home goods verticals as well given its desirable and broad target demographic.
The customer base is primarily women interested in fitness gear.
BUSINESS MODEL & RESOURCES NEEDED
The business has 2 employees who manage day-to-day operations.
THE INDUSTRY
The women's fitness gear industry is a growing market with increasing demand. According to a report by Grand View Research, the global women's activewear market size was valued at USD 124.6 billion in 2020 and is expected to register a CAGR of 16.7% from 2021 to 2028. Examples of major players in this industry include Nike, Lululemon, and Adidas.
OPPORTUNITIES TO SCALE
There is a prime opportunity for the buyer to expand into international markets further utilizing the Amazon FBA platform. The company's broad target demographic also offers the chance for a buyer to add additional products to their catalog.
Asking Price: $855,000
Gross Income: $1,530,000
Cash Flow: $286,000
Year Established: 2015
Employees: 2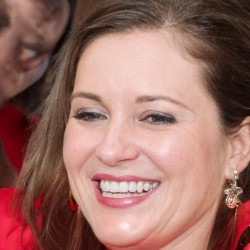 Latest posts by Amanda Stanley
(see all)