Beauty Brand Specializing in Faux Eyelashes and Proprietary Products: 6 Years of Success and Easy to Train
This established beauty brand specializes in faux eyelashes and eyelash growth serums. With proprietary products and six years in business, they have gained recognition in top magazines and have a strong following on social media platforms like Facebook, Instagram, and TikTok.
OPERATIONS
The company primarily operates in the US market, with significant sales in Canada, the UK, Australia, and Europe. They source their products from trusted suppliers in Asia and maintain a stock inventory model to ensure quick delivery. They have strategic partnerships with 3PL facilities for order fulfillment and rely on digital marketing strategies to reach their target customers.
The company sources its products from suppliers in Asia and maintains a stock inventory of $200,000 to $250,000 throughout the year. They work with 3PL facilities in the US, UK, Australia, and the Netherlands to pack and ship products. Amazon facilities are also utilized for product storage and fulfillment.
MARKETING AND KEY METRICS
The company employs a diverse digital marketing strategy, utilizing Facebook and Instagram ads, email marketing, organic social media, SMS marketing, and SEO to drive traffic to their Shopify website. They also leverage influencers, referral programs, and advertising on platforms like TikTok, YouTube, and Pinterest. Amazon listings are supported by Sponsored Ads.
The company utilizes various sales channels, including their own Shopify website, Amazon, and potential wholesale partnerships. They have seen consistent sales growth throughout the year, with a peak during the holiday season due to increased shopping activity. Expanding the wholesale channel and launching new products can further fuel growth.
Key metrics for this business include sales volume, customer acquisition costs, customer lifetime value, website traffic, conversion rate, and customer reviews. These metrics help evaluate the effectiveness of marketing campaigns, customer satisfaction, and overall business performance.
The company's customer base primarily consists of beauty enthusiasts and individuals looking for faux eyelashes and eyelash growth serums. Their target customers are typically females aged 20 to 40 who are beauty-conscious and seek products to enhance their appearance. The company has built a strong brand reputation and loyal customer following through their marketing efforts.
BUSINESS MODEL & RESOURCES NEEDED
The owners of the company have a light workload of around 8 hours per week, primarily focusing on marketing and financial aspects. They have a dedicated team in place, including a head of marketing, product development manager, social media manager, media buyer, graphic designer, and customer service/admin staff. The team operates autonomously with minimal oversight.
THE INDUSTRY
The beauty industry is a rapidly growing sector driven by the increasing demand for beauty and cosmetic products. Consumers are becoming more conscious about their appearance and seeking products that enhance their features. The company's focus on faux eyelashes and eyelash growth serums aligns with this trend. Examples of competitors in the industry include Ardell, Kiss, and Lashify.
OPPORTUNITIES TO SCALE
There are significant scale opportunities for this business. For example, they can expand their product line to include related beauty and cosmetic products. They can also explore new geographic markets by targeting countries with growing beauty industries. Additionally, launching a subscription service or expanding their presence on platforms like TikTok and Pinterest can drive further growth.
Asking Price: $2,100,000
Gross Income: $4,882,716
Cash Flow: $710,300
Year Established: 2017
Employees: 8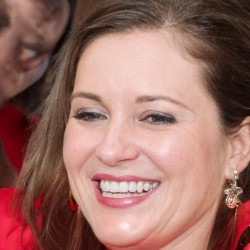 Latest posts by Amanda Stanley
(see all)