Two Highly Profitable Sports & Fitness Ecommerce Brands For Sale
The company operates in the Sports, Outdoors and Fitness verticals, selling 100% of its products online and under its own brands. With 64 segmented SKUs, it offers products ranging from Microfiber Towels to Swimming Goggles. The brand is well-positioned to generate consistent cash flow across the year, without seasonality hiccups, with solid profit margins that can be increased through additional DTC channels. The company has two separate brands, 3 years old, generates over $500,000 in annual cash flow, and offers multiple scale opportunities, including the products being wholesaled to distributors, retailers, and big box stores.
OPERATIONS
The company operates exclusively online and entirely under its own brands in verticals related to sports, outdoors, and fitness. It has 64 products across two separate brands. Primarily trading on Amazon, the company also utilizes multiple Shopify Storefronts to reach consumers worldwide.
The company ships its product all around the world, including the United Kingdom, Germany, Italy, France, Spain, and America. The company utilizes Amazon's FBA services for most shipments to consumers.
MARKETING AND KEY METRICS
The company has established a strong online presence with heavy imagery use that reflects quality, sustainability, and effectiveness.
The company has shown growth potential both in its current market segments and several other regions, mainly due to its diversified product offerings. Additional DTC channels may increase sales and profit margins by some margin, and the company also has potential in wholesaling to distributors, retailers, and big-box stores.
The company generates over $500,000 in annual cash flow, with solid profit margins for the last 3 years. The products have attractive pricing.
The company serves consumers primarily through online channels, with loyal customer bases built around its products.
BUSINESS MODEL & RESOURCES NEEDED
The company has three employees in total, mainly focused on customer support and fulfillment, and some remote assistance.
THE INDUSTRY
The company operates in markets related to sports, outdoors, and fitness and offers a diversified range of quality products. This market segment is well-established, and new opportunities are constantly emerging, with the market expected to grow at a CAGR of 4.8% from 2021-2026. Current market players include Nike, Adidas Group, Puma SE, and Under Armour, among others.
OPPORTUNITIES TO SCALE
The company has several scale opportunities, including adding new SKUs to its product lines, expanding to untapped geographical regions, and pursuing a wholesale model to distributors, retailers, and big-box stores. The current lineup can be improved through new DTC channels to drive sales and increase profit margins.
Asking Price: $2,200,000
Gross Income: $1,457,701
Cash Flow: $555,281
Year Established: 2014
Employees: 3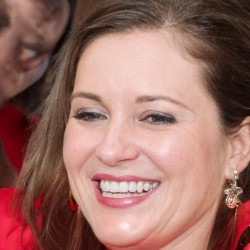 Latest posts by Amanda Stanley
(see all)