High-Margin Smart Watch Bands Business with Influencer Program and Strong Repeat Customers
Website Closers presents an eCommerce Brand focused in the smartwatch Bands Niche, making the most of the rapidly expanding smartwatch sector. The brand presently sells a number of products, with straps driving the majority of sales and accessories accounting for the rest. Braided nylon bands are the best-selling items, likely because they were the first category launched by the brand. Management is currently working to scale the other categories as well.
OPERATIONS
All products are sold under the brand name through its Shopify-built website and are stored at and fulfilled from the company's 1,700-square-foot warehouse. On average, 440 orders are shipped daily. The company makes use of a 100% stock inventory model. Management currently aims to maintain three months of inventory on hand. They are doing weekly ocean freight orders to sustain these levels. The company pays for goods as they are shipped but has been offered payment terms of net 30 and net 60.
The company stores and fulfills its products from a 1,700-square-foot warehouse. They maintain a 100% stock inventory model and aim to have three months of inventory on hand. They use weekly ocean freight orders to sustain inventory levels.
MARKETING AND KEY METRICS
Paid social media and a growing focus on PPC advertising drive the digital marketing strategy. When the brand started, advertising was done exclusively on Facebook. In September 2021, the team started running TikTok ads. Google PPC was initiated three months later with a focus on branded campaigns. Shopping campaigns became a more significant focus in the following months. Bing ads were then introduced at a meager scale and remain that way. More recently, the media buying agency has begun Snapchat and YouTube ads.
The business primarily sells its products through its Shopify-built website. It has seen strong growth in sales through paid social media advertising and PPC campaigns on platforms like Facebook, TikTok, Google, Snapchat, and YouTube.
The brand's key metrics include net margins of 27%, a strong repeat business rate, and an influencer program in place to drive brand awareness and customer acquisition.
The business has a loyal and growing customer base, including repeat customers who are attracted to the high-quality and stylish smartwatch bands offered by the brand.
BUSINESS MODEL & RESOURCES NEEDED
The business has six full-time employees based in the US and two in the Philippines. The roles include warehouse pickers and packers, warehouse operations manager, social media and influencer manager, marketer, and virtual assistants for customer service. The existing staff can stay on with the business post-acquisition.
THE INDUSTRY
The global smartwatch market was valued at $30,4 million in 2021 and is expected to grow immensely over the next decade. The devices are anticipated to witness a surge in adoption owing to the growing inclination for fitness tracking and health monitoring features. Smartwatches, like other wearable devices, come packed with features such as calling, messaging, navigation, voice assistance, pairing with other connected devices, and more, enabling users to automate their daily activities. The market has experienced fundamental technological developments related to operating systems and interfaces. Apple possesses the highest market share of more than 30% and is anticipated to retain its dominance in the future, adding immense value to this brand of compatible accessories.
OPPORTUNITIES TO SCALE
The brand has opportunities for scaling its operations by expanding into other product categories in the smartwatch space and expanding its presence on Amazon. By leveraging its influencer program, the brand can continue to drive growth and brand awareness.
Asking Price: $4,000,000
Gross Income: $5,757,210
Cash Flow: $1,178,286
Year Established: 2021
Employees: 6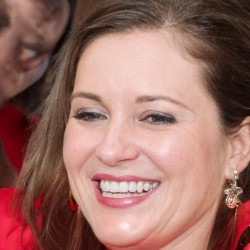 Latest posts by Amanda Stanley
(see all)