Keto Health & Wellness Business Boasts High YOY Growth & Repeat Order Rate
This online business operates in the Health & Wellness industry and focuses on helping customers start and continue a Keto-based diet. They provide eBooks, meal plans, supplements, and other resources to make the transition to a keto lifestyle easier and more enjoyable. The company has experienced strong year-over-year growth and has a 50% repeat order rate. They primarily generate sales through their website by offering multiple revenue streams.
OPERATIONS
The company offers a range of educational programs and resources to support customers on their keto journey. They have developed products that cater to customers' needs and have iterated and improved them based on customer feedback. The business operates primarily online, with their website serving as the main sales channel.
The business primarily offers digital products, such as eBooks and meal plans, which require minimal inventory. For their supplement brand and hardcopy books, they maintain stock in a warehouse and fulfill orders on-demand in the US.
MARKETING AND KEY METRICS
The company utilizes paid media buying and funnel stats analysis to optimize their marketing efforts. They employ a media buying agency to manage and optimize campaigns on platforms like Google, Facebook, and Pinterest.
The business primarily relies on its website as the sales channel. They have seen consistent sales throughout the year, with peak seasons during the weight loss season in January. The company has experienced strong year-over-year growth and has the potential for further growth through targeted marketing and expanding their product offerings.
Key metrics for this business include strong year-over-year growth, a 50% repeat order rate, and a customer lifetime value (LTV) of $400. These metrics indicate the business's success in attracting and retaining customers.
The business primarily serves customers in the US, with additional sales from Canada and Australia. Their typical customer is a US-based female over 45 who is looking for a sustainable solution to achieve health and wellness goals. They are often working parents with a sedentary lifestyle and a history of trying various diets without long-term success. The business has a diverse customer base but focuses on serving those interested in the Keto lifestyle.
BUSINESS MODEL & RESOURCES NEEDED
The business has a team of employees and contractors who handle various aspects of the operation, including customer support, full stack development, social media, and email management. The owner works as the CEO and CMO, overseeing the overall strategy and optimization of the business.
THE INDUSTRY
The Health & Wellness industry focuses on promoting physical and mental well-being. This online business operates within the broader Health & Wellness industry and specifically targets the niche of Keto-based diets. The industry encompasses a wide range of products and services, including dietary supplements, fitness programs, mindfulness apps, and more. Other examples of businesses in this industry include fitness coaching platforms, meal delivery services, and online health consultation platforms. The industry is driven by increasing consumer awareness and interest in maintaining a healthy lifestyle.
OPPORTUNITIES TO SCALE
This online business has several opportunities for scaling. They can increase prices for their programs and products, potentially boosting revenue and profits. They can also expand their marketing efforts to reach more customers and further penetrate the market. Additionally, they can develop new educational programs or add complementary products to their lineup, offering more options for customers and expanding their revenue streams. These scale opportunities have the potential to drive further growth and success for the business.
Asking Price: $1,000,000
Gross Income: $1,894,419
Cash Flow: $312,533
Year Established: 2018
Employees: 8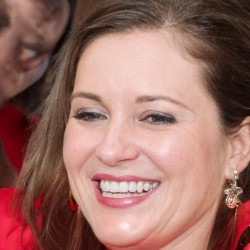 Latest posts by Amanda Stanley
(see all)