Business Payment Solutions: How to choose the best payment option for your business
Understanding Business Payment Solutions
Running a successful business isn't just about the products or services you offer. It's also about how efficiently you can receive payments for these services. Today, let's explore the world of business payment solutions.
Business payment solutions are tools, systems, and services designed to facilitate smooth and secure transactions. These solutions are crucial as they help streamline operations, ensure swift and easy payments from customers, and ultimately, increase profit margins. Your choice of payment solution can significantly impact your customer's experience and your business growth.
Consider an auto repair shop. They may receive fewer debit card transactions that cost $3 a month to process, yet incur hundreds of dollars when processing credit card payments. Here, the choice of optimal payment solution involves considering cost-efficiency and also adapting to customer payment preferences.
Understanding the available business payment solutions helps you thrive in today's digital marketplace. Let's delve a bit deeper.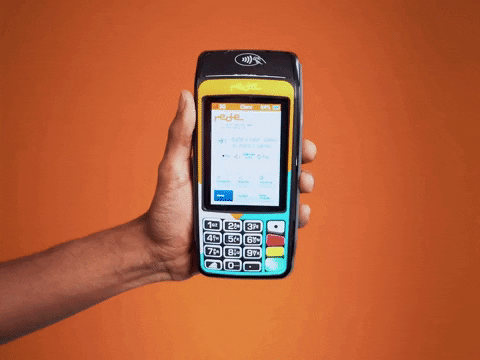 Factors to Consider When Choosing a Business Payment Solution
1. Cost and Fees
Reducing operational costs is paramount to a thriving business. One crucial factor to consider is selecting a cost-effective business payment solution. Finding a low-fee solution that integrates smoothly into your existing systems is vital.
Examine all fees and functionalities thoroughly when selecting a payment solution to maximize savings and business efficiency. Decide wisely to keep your costs low and productivity high!
2. Authorization and Verification
Look for these features in your solution:
Advanced fraud protection
Support for recurring billing subscriptions
Simplified checkout process
Processing of payments for both physical and online merchants
Digital invoicing.
3. Services Offered
Ensure the provider offers an amalgamation of in-house, outsourced, and processing offerings, alongside domain expertise and consulting services.
Ascertain the existence of systems to share payment information across your organization.
Verify the presence of features to understand customer buying behavior better for strategic segment alignment.
Be on the lookout for service offerings that can help optimize pricing.
Make sure the provider gives you a holistic dashboard view of payment activity, which helps in making informed decisions.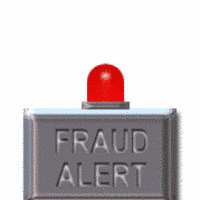 4. Security and Fraud
Security is paramount when selecting a business payment solution. With the correct system in place, you can protect your customers and company from potential fraud.
Top secure payment solution features include:
Over 300 fraud detectors.
Credit card tokenization on all transactions.
Sensitive credit card information storage on PCI-compliant servers off-site.
Provision of line-item details during processing.
Multiple payment options such as credit card processing, key-in, or accounts on file.
5. Network Access
When your payment solution provides expansive network access, it ensures you reach your customers wherever they are.
Capture Every Sales Opportunity: Having access to all business types and currencies extends your marketplace reach. It doesn't matter whether your prospective customer wants to pay in Euros, Dollars, Yen, or cryptocurrency, you're ready to seal the deal.
No Technology Barriers: A broad network access assures you of no technical glitches getting in the way of your transactions. Whether it involves direct integrations with card networks or banks to streamline checkout flows, your operation will run efficiently.
Greater Control: You'll be able to keep tabs on your payment activity from a comprehensive viewpoint. Thanks to your payment solution offering a dashboard view of the payment activities.
Improve Security: Network access gives improved security solutions and high acceptance rates, thereby reducing instances of fraud and customer dissatisfaction.
Expert Tip: Always ensure your business information online is up-to-date. In a digital-focused world, it's one small but essential step to maintain the upward trajectory of your business.
Remember, the key to a successful business in today's digital age is flexibility and accessibility. With the right business payment solution offering broad network access, you'll be ready to meet your customers wherever they are, ensuring a seamless and efficient transaction process.
6. Payment Types
Transforming your business to accommodate various payment types is integral in this dynamic digital era. By diversifying payment options, you enhance customer experience, convenience, and potentially your sales.
Here are some common payment types for businesses:
Credit and Debit Cards: Almost ubiquitous, card payments facilitate remote and in-person transactions.
Electronic Wallets: Tools like Apple Pay or Google Wallet allow consumers to store card information digitally and pay with ease.
Bank Transfers: A traditional, yet widely-used method for larger amounts over the internet.
Cash: Though its popularity is fading, some customers still prefer tangible cash.
PayPal: Globally recognized, PayPal simplifies online payments for consumers and businesses.
Mobile Payment Apps: Apps like Venmo and Zelle provide the convenience of instant payments.
"Buy Now, Pay Later" Options: Services like Afterpay allow customers to purchase items and pay in installments.
7. Compliance and Regulation
Ensuring your payment solution aligns with all regulatory standards eliminates potential legal consequences. For instance, a PCI-compliant solution safeguards sensitive customer data, reducing your liability. Second, with compliance comes peace of mind. You can unload the heaviness of worry and redirect your energy toward scaling and enhancing your business. Lastly, a compliant payment solution can save you money. As per research, leveraging a payment solution with a unique compliance background like Stripe often leads to significant financial savings by averting unnecessary expenses.
Pulling the focus toward regulations when picking a payment solution doesn't only make financial sense, it's also ethically and strategically sound.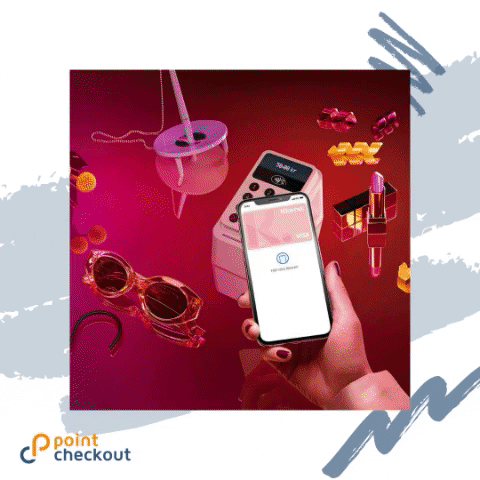 8. Mobile App
In a digitized world, having a mobile app for business payment solutions is a game-changer. It doesn't just bring convenience, it's now a necessity.
It offers 24/7 accessibility
Secure and efficient payment process
Versatility with various payment methods
9. Worldwide Access
When running your business, selecting a payment solution with worldwide access is a vital consideration. This feature ensures you can reach customers no matter where they reside.
It's a one-stop-shop experience: Irrespective of the location, global payment solutions make the financial transactions of your business easier.
Flexibility: Worldwide access provides flexibility to deal with all types of businesses and accept various payment forms and currencies.
No technology barriers: Contemporary solutions like Stripe have empowered companies to transact seamlessly globally, processing hundreds of billions of dollars annually while fostering business growth.
Uptime and profitability: With solutions like 24/7 online payment and mobile apps, your business never has to pause, thereby boosting profitability.
Enhanced security: Global solutions assure access to robust security measures, ensuring the safety of your transactions.
Do away with contract and cancellation fees: With no contract minimums or cancellation fees, worldwide accessible solutions are economically favorable.
10. Customer Support
Customer support is a pillar of any successful business transaction, particularly when it comes to choosing a payment solution provider. It can mean the difference between smooth transactions and frustrating hitches. The crucial role of responsive tech support is undeniable. Any slight delay or malfunction can affect business operations and revenues dearly. Having competent, round-the-clock customer service is essential.
Finally, remember that great customer service breeds loyalty.
Popular Business Payment Solutions
1. PayPal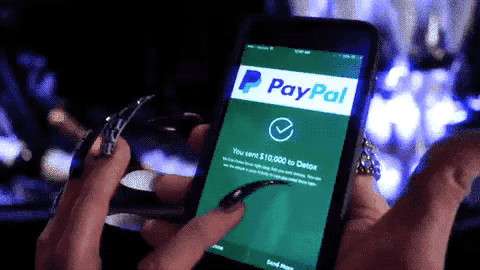 As our preferred go-to virtual wallet, PayPal shines out as the reigning champion in the business payment solution arena. We can't deny its popularity with a massive 305 million active users globally, but it's worth noting that there are also other exciting options beyond PayPal.
PayPal is available in over 200 countries and supports 56 currencies.
PayPal is free of membership and maintenance fees.
It can be linked to multiple debit and credit cards.
It allows online purchasing even with a zero balance, provided it's connected to a bank account.
PayPal ensures secure transactions by not exposing your financial information.
2. Credit Cards
Credit card transactions are an essential element of modern business operations. They offer convenience to customers and speedy transactions for businesses.
Credit cards provide various benefits. First, they enhance customer convenience by offering customers an easy payment option. Second, businesses that accept credit cards often see increased sales. On the downside, processing fees can be somewhat high and fraud risk may uptick.
3. Stripe Payments
Stripe Payments is your go-to comprehensive global payments platform suitable for both small brick-and-mortar businesses and online retailers. Renowned for its powerful and flexible API, Stripe is a crowd favorite for its capacity to handle almost any kind of payment transaction.
Top features of Stripe:
Diverse payment methods
Easy integration with various platforms
Customizable payment processing features
Advanced tools for personalized payment platform
No hidden or monthly fees 4. Bank Transfers
Bank transfers are becoming a preferred business payment method by many businesses including ours.
It focuses on Automated Clearing House (ACH) payments.
Customized payment solutions with payments received within a day.
Enables quick and painless consumer money transfers.
Enables customers to enter payment information securely.
5. Amazon Payments
Amazon Payments is a trusted and popular business payment solution that streamlines the online purchasing process. It's favored for its convenience, ease of setup, and ability to reach a wide consumer base with a single account.
Top features:
Simplicity in setup
Optimization for mobile and voice search
Single account access to numerous sites
Recurring payment support
Seamless refunds
6. Google Pay
This versatile platform, once known as Google Checkout, makes money transfers simple, safe, and swift. Looking to alternate your business payment solutions? Google Pay is a fantastic choice.
Here's what makes Google Pay a gem:
Stores credit and debit cards, loyalty and gift cards
Can be used via browser, smartphone, or even Gmail account
Ensures secure transfers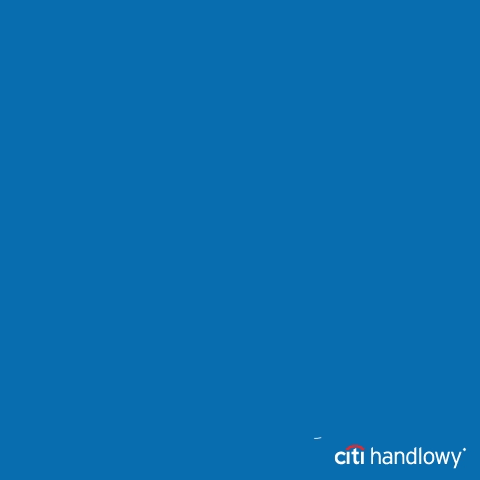 7. Apple Pay
Introducing Apple Pay, the popular business payment solution that's taking the world by storm. As a merchant, it's definitely worth considering adopting Apple Pay for your transactions. This payment system offers a safe, quick, and easy way to conduct business, making it an ideal alternative to traditional transaction methods.
Fast transactions with touch ID confirmation
Secure method of payment
Supports older machines
Adapts to changing market needs
Rumored P2P payments system within iMessage
8. Dwolla
This platform, comparable in functionality to PayPal, provides an advanced and unique feature – a focus on bank transfers. It's an ideal option for those seeking a customized payment solution.
Dwolla's key features include:
An API that caters to bank transfers or ACH payments.
Swift payment solutions with transactions completed within a day.
Free transactions, making it cost-effective.
9. Payment Services Canada
Payment Services Canada is a trusted ally for businesses small and large, providing secure and convenient payment solutions. With its sophisticated services, you can effortlessly manage your business's financial transactions. It's a practical alternative due to its robust security measures and its compatibility with multiple banking systems.
Key Features:
Card Services for both credit and debit cards
Check Services offering daily or sporadic payments
Convenient eCommerce solutions
Advanced Security and 24/7 Support
Tailored solutions for Large & Small Businesses
10. GoCardless
GoCardless, a well-recognized business payment solution, could be a great alternative for your company. Boasting a user-friendly interface, it offers a carefree way to collect recurring payments, perfect for businesses with regular subscription models.
Notable features include:
Automatic recurring payments collection
Easy tracking of customers' payment statuses
The option to customize your billing
How to Choose the Best Payment Option for Your Business
Step 1: Determine your business needs.
Choosing the right payment solution depends on the unique needs of your business. It's essential to determine these needs as the first step toward finding an option that fits.
Start with understanding how your business operates – physical stores may need processing terminals, while online-only stores might not.
Consider your customer base's preferences. If they prefer mobile payments, consider systems that support mobile terminals attached to tablets or smartphones.
Be mindful of the total cost of ownership. Sometimes 'free' payment terminals come with higher processing costs or long-term contracts.
Reflect on growth potential. Ensure the chosen payment option doesn't lock in single services, hindering your ability to adapt to new opportunities.
Step 2: Research and compare payment options.
Choosing the right payment solution involves a thorough evaluation of options and their related costs. By investing time in this research, you can choose the most cost-efficient solution for your business.
Analyze the cost components tied to each payment solution. This should include the transaction processing cost, equipment cost, and any additional charges.
Be mindful of contract terms. You don't want to be locked into a service that doesn't adapt to emerging payment opportunities.
Lastly, check the compatibility of the payment solution with your business model. For instance, e-commerce businesses won't require physical payment terminals.
With these steps, you are guided toward a payment solution that aligns best with your business.
Step 3: Make a list of the factors that are important to you.
Start by understanding your customers. What are their preferred payment methods? You'll want to cater to what they find convenient. Delve into the range of online payment solutions. There are countless options, each with its unique selling points. Consider the type of product or service you're offering. Certain payment solutions may be better suited for specific business segments.
Don't rush. Take time to weigh each factor, aligning them with business needs and goals.
Step 4: Consider industry standards for security, speed, and price.
Choosing the most suitable payment option is critical for your business's success. Advantages include customer retention, saving costs, and leveraging secure practices. Trustworthy technologies should include Point-to-point encryption, Hosted Payments, EMV, Mobile SDK, Tokenization, and more.
Step 5: Read reviews and research customer service offerings.
Begin by investigating various payment product reviews. Pay particular attention to user experiences and the security measures they emphasize.
Evaluate the service offerings of the potential vendors. Look if they provide a mix of payment modes and consulting services, aligning with your targeted customer segments. Don't overlook customer service aspects. A supportive team could make a huge difference for your business.
Step 6: Consider the type of card accepted by the payment option.
Evaluate the cost factor: Remember, the costs can be significant yet invisible to your customers. Depending on your business nature, you might spend more processing credit card payments compared with debit cards.
Consider the total cost of ownership: Analyze not just the transaction costs, but also associated hardware costs, any other possible fees, and tenure of commitment.
Optimize Flexibility: Your customers desire payment flexibility. Offer multiple payment options across all possible platforms. It makes customers' experience convenient, hence more appealing.
Step 7: Verify that the payment option is securely processed by the company.
Trust in a business' payment process can increase both participation and loyalty.
Primarily, check if the chosen platform is PCI DSS certified. It means they comply with Payment Card Industry Data Security Standards, providing optimal safety for financial transactions.
Examine the platform's reputation regarding data security. Look for features like advanced fraud protection, offered by platforms like 2Checkout.
Check payment options. Safe providers like Amazon ensure convenience and trust by using customers' existing Amazon credentials for checkout.
Observe the payment process. Platforms like WePay and X-Payments keep transactions within the website, strengthening safety.
Finally, data-driven research shows that solutions like Card Payment provide equipment for secure EMV card processing, a secure option.
Step 8: Check if they have an API or checkout button available.
An API or checkout button in a business payment solution is essential for seamless integration with your online store, providing a smooth checkout experience for your customers. Visit the payment solution's official website and look for details on its features. Key information is often found under sections titled 'Features', 'Integration', or 'API'.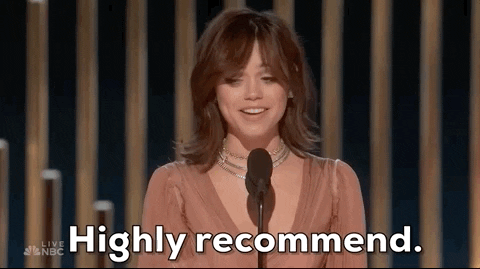 Step 9: Check if they are endorsed by many financial institutions.
Checking if your business's payment option is endorsed by many financial institutions is vital to ensure its credibility and functionality. By doing so, your business can gain consumer trust and enjoy seamless transactions.
Visit the websites of these financial institutions and search for sections where they list their endorsed payment partners.
Reach out directly to these financial institutions. Send an inquiry, and ask them to confirm if they support and endorse your chosen payment methods.
Step 10: Compare across different categories such as flexibility, native app support, scale, etc.
Start by evaluating the size and scale of your business.
Next, consider how your customers typically conduct payments.
Look for solutions that offer consistent experiences across all platforms.
Check whether the payment platform has a native app to ensure you can manage your business from anywhere.
Conclusion: Making Payment Solutions Work for Your Business
In conclusion, sorting through countless payment solutions might seem daunting, but remember that the right one can be an absolute game-changer for your business. The key is to focus on finding a service that's effective, flexible, and customer-service driven—like the services offered by providers such as Card Payment Solutions or CLEAR Payments. These types of solutions ensure your business operates effectively and provide the ease and security your customers deserve.
Lastly, always consider the total cost and your business model when evaluating your options. It's no small task, but choosing the right payment solution is an investment that can truly drive your business growth. Remember, a solution that grows with your business is the perfect fit. Happy hunting!