17-Year Equestrian Farm Business with 60% Repeat Customers and $1,100 AOV
Website Closers presents a unique eCommerce Brand that is focused in the Equestrian Vertical, serving consumers that enjoy horseback riding and competitions with products that meet their needs. The brand has been in the marketplace for nearly 20 years and has developed a strong reputation among their buyers resulting in a stunning 60% Repeat Customer Rate.
OPERATIONS
The company's products include accessories and supplies for horse owners, farms, and competitive riders. With a committed customer base and a limited number of eCommerce businesses operating in the niche Equestrian and horse show space, a buyer has an ideal opportunity to take the reigns of a business with strong recurring revenue and loyal customers.
The company drop ships products directly from the manufacturer and all products are made to the customer's specifications. They have a diverse range of over 350 SKUs and have become experts at designing and making practical and appealing tack trunks, stall drapes, and other products that make a strong visual impression at horse shows and competitions.
MARKETING AND KEY METRICS
The company effectively uses PPC ads on Google, referrals, and SEO to drive traffic and expand their customer base. They have a strong reputation in the equestrian world, resulting in excellent word-of-mouth recommendations and a strong brand recognition within the circuit.
The company has the opportunity to drive sales higher by expanding their digital footprint. They can join or launch private Facebook Groups devoted to people who share an interest in horses and horse competitions. They could also establish an educational and informative blog on their website to further demonstrate their authority in the equestrian industry.
Key metrics for the company include a 60% repeat customer rate, an average order value of $1,100, and less than 1% refunds for processing. The company has been stable for 17 years and has vendors in business for over 35 years, further highlighting the success and reliability of the business.
The customer base for this eCommerce brand includes equestrians, farm and barn owners, competitors, and teams who are seeking high-quality accessories and supplies for horseback riding and competitions. The brand has a strong reputation in the equestrian world and enjoys a high level of customer loyalty.
BUSINESS MODEL & RESOURCES NEEDED
The current ownership puts a high premium on responding in a timely manner to customer service inquiries, as well as designing new products that can become upsells and cross-sells to their existing base. The owner is available to provide guidance and assistance after the sale.
THE INDUSTRY
The equestrian industry is growing, fueled by women who are becoming horse owners and have an interest in horseback riding. The market includes a variety of horse competitions such as racing, showmanship, trail riding, jumping, and more. The customer base for these products continues to expand as equestrians, farm and barn owners, competitors, and teams seek products to support their participation in these events.
OPPORTUNITIES TO SCALE
There are several opportunities for scale in this business. The company can expand into related horse shows and events by directly displaying and selling their products. They can also leverage social media and develop a strong presence on platforms where the equestrian community is active. Additionally, they can continuously innovate their product line to cater to the evolving needs and preferences of their target audience.
Asking Price: $350,000
Gross Income: $272,296
Cash Flow: $77,296
Year Established: 2005
Employees: 1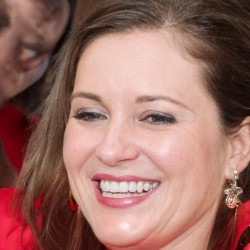 Latest posts by Amanda Stanley
(see all)