Award-Winning Performance Marketing Advertising Agency with 537 Affiliates and 313 Advertisers, Proprietary Technology, and Strong Business Development Team
This award-winning SBA pre-approved performance marketing and advertising agency specializes in Pay Per Call, Pay Per Lead, and Cost Per Acquisition models. They offer their services to clients in various industries such as healthcare, automotive, life insurance, and mortgages. Their proprietary technology and talented in-house media team make it easy for clients to maximize advertising revenue and drive sales higher. This agency has 537 affiliates and 313 advertisers, with an average affiliate earning $3,080 in revenue each month. Their success is reflected in their numerous awards, including Best Performance Marketing Agency for Corporate Vision and Top Companies to Work With (Offervault Silver Award for 2022).
OPERATIONS
The company has 96 registered domains and a strong biz dev team that manages daily operations, including business development, accounting, and vendor management. The company works with high-performance publishers to maximize advertising revenue for its merchants. The company supports its affiliates with a talented team that assists clients with generating more leads and sales. The company's internal costs are low since most of their operations take place virtually. Their workforce includes four full-time employees and 26 contractors who manage day-to-day operations.
The company operates mostly virtually, with its administrative office being the only physical premise. Hence, supply and logistics operations are less of a concern.
MARKETING AND KEY METRICS
Through social media marketing, SEO, and PPC ads on Google and Facebook, the company has attracted over 3,700 Facebook followers and nearly 2,000 on Instagram, generating organic traffic. Additionally, the company has diversified into new verticals, including air conditioning, motor vehicle accident legal representation, home services, plumbing, roofing, solar installation, walk-in tubs, window installation, and appliance repair. Word-of-mouth referrals from clients and advertisers who are happy with the company's services and expertise are also significant sources of new customers.
The company's strategy for expanding its affiliate networks includes buying more domains and building each brand domain, taking advantage of the company's talented in-house media team to scale quickly. Additionally, the company is already expected to continue growing steadily as its team understands how to add and nurture its advertisers and affiliates. The company can also expand further by establishing stronger relationships with health insurance providers, bringing on more insurance agents to grow the vertical.
The company has 537 affiliates and 313 advertisers. The company's average affiliate earns $3,080 in revenue per month. The company takes an average of 30% of those revenues as a fee.
The company serves clients from several industries like automotive, healthcare, mortgages, and life insurance, to mention a few. With 537 affiliates and 313 advertisers, the company's customer base generates an average of $6.4 million in gross income.
BUSINESS MODEL & RESOURCES NEEDED
The company's team of four full-time employees and 26 contractors manage all daily operations.
THE INDUSTRY
The company operates in the affiliate marketing industry, which is projected to have a market value of $17 billion by 2023. The company's expertise in driving ROI for clients using affiliate networks positions it for long-term growth considering spending on this form of marketing is now being done by 83% of marketers in the U.S. The company has several networks, with over 537 affiliates and 313 advertisers from various industries like automotive, healthcare, mortgages, and life insurance, generating 6.4 million in gross income.
OPPORTUNITIES TO SCALE
With 96 domains, a potential buyer can scale the company by building and monetizing each brand domain, an opportunity for exponential growth of individual affiliates. Additionally, the company's ability to scale by turning each website into its own independent agency via d/b/a registration provides an add-on like growth opportunity, which can be aggressive or smooth, depending on the desires of new ownership.
Asking Price: $4,500,000
Gross Income: $6,393,375
Cash Flow: $1,461,463
Year Established: 2016
Employees: 4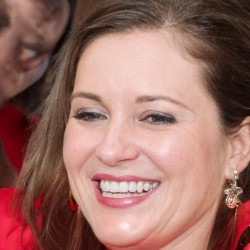 Latest posts by Amanda Stanley
(see all)