India-Based Consumer Electronics Manufacturing Plant with Ecommerce Brand – 80% Repeat Order Rate and Growing Wholesale Channel Presence
This company is an India-based consumer electronics manufacturing plant and eCommerce brand. The manufacturing plant produces popular mobile accessories and has the capacity to increase manufacturing capacity. The brand has a strong online presence through its eCommerce site and storefront on Amazon India. The company primarily operates as a wholesaler but also markets directly to consumers. It has achieved significant success over four years and is now looking to expand into the United States and Europe.
OPERATIONS
The company operates a 40,000 square foot factory, a 6,000 square foot warehouse, and a 2,000 square foot office. It specializes in lifestyle electronics such as mobile phone batteries, Bluetooth headphones and speakers, mobile chargers, data cables, and earphones. The manufacturing facility produces high-quality products under a proprietary brand.
The company manages its supply and logistics through its factory and warehouse. Orders are sent to the admin team at the factory and delivered through Fulfillment By Amazon. The company maintains an average inventory of 120 days.
MARKETING AND KEY METRICS
The company primarily sells its products through wholesale channels, but also maintains an online presence through Amazon. It has a strong repeat order rate of 80%. The company has limited digital marketing efforts but has a social media presence with over 9,000 followers on Facebook and nearly 600 on Instagram. There is potential for expansion in digital marketing and social media advertising.
The company primarily sells through wholesale channels, but also has a growing presence on Amazon. There are opportunities to expand into new sales channels, such as attending international trade shows and targeting international wholesalers and distributors. The company can also explore sales on Amazon platforms in the United States and across Europe.
Key metrics for this company include the 80% repeat order rate, average order value of $2,412 for wholesale clients, and average order value of $11 for direct-to-consumer sales on Amazon. The company has sold 9 million units in the past four years.
The company has a strong B2B customer base with 40 wholesale clients who pay a high average order value. The company also has a growing direct-to-consumer customer base through its eCommerce site and Amazon storefront. The target demographic for direct-to-consumer sales is buyers between the ages of 25-35 with disposable income.
BUSINESS MODEL & RESOURCES NEEDED
The company has a team of 10 supervisors and 50 manufacturing workers in its plant. The current owner spends around 10 hours per week on the business, primarily focusing on finances. There is a skilled sales team in place to handle daily operations.
THE INDUSTRY
The consumer electronics industry is a rapidly growing global market. The company is positioned to become a global leader in lifestyle electronics by capitalizing on the projected 25% industry growth in the next few years. The global consumer electronics eCommerce market is also projected to grow from $374 billion to $548 billion by 2023. India has become a strong competitor in IT product manufacturing and the Indian government has introduced incentives to boost domestic manufacturing. This company has received significant backing from the Indian government and has the potential to dominate the market segment.
OPPORTUNITIES TO SCALE
There are several scale opportunities for this business. One opportunity is to focus on exports to the global business community, particularly targeting wholesalers looking for alternatives to buying from China. Another opportunity is to meet both domestic and global demand for the company's direct-to-consumer segment, with sales shifted to Amazon platforms in the United States and Europe. The company can also explore opportunities for mobile phone manufacturing at its plant.
Asking Price: $10,000,000
Gross Income: $2,023,182
Cash Flow: $607,549
Year Established: 2017
Employees: 70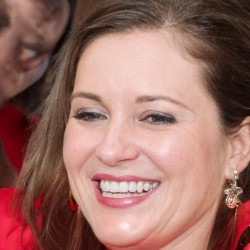 Latest posts by Amanda Stanley
(see all)