Customized Swag for Small Business Owners: A High-Repeat Order Rate Ecommerce Business
A thriving Print On Demand B2B eCommerce business that provides quick and simple online ordering for customized products such as stickers, hats, shirts, signs, stickers, yard signs, and drinkware.
OPERATIONS
The company's suppliers in the U.S. process the orders as the business is highly automated and doesn't require any inventory. Once the orders are placed, they are quickly manufactured and shipped by the suppliers.
The company uses the drop-ship model for deliveries, with each order quickly manufactured and shipped by their suppliers in the U.S.
MARKETING AND KEY METRICS
The company has marketed itself exceptionally well to small business owners and non-profit organizations, offering quality SKUs, excellent customer service and fast shipping.
The company has focused on PPC ads on Facebook and email campaigns, helping them reach out to prospective customers. The brand could expand its social media presence to include video marketing on popular sites such as TikTok and YouTube to drive sales.
The company has a Repeat Customer Rate of 28% and currently receives 100+ orders per day on average.
The company has a diverse B2B customer base that includes owners of small businesses, managers of construction companies, real estate agents, and non-profit organizations.
BUSINESS MODEL & RESOURCES NEEDED
The current ownership spends just 1-2 hours per week operating the business, and the primary tasks of running this business include checking in with media buyers and their customer support team, who handle the customer service inquiries that the brand receives every day.
THE INDUSTRY
The Print on Demand industry is undergoing a big growth spurt today as customization becomes more appealing and the technology and software used for these products gets more sophisticated. More and more companies are looking for customized products that can be automatically manufactured once an order is placed, putting their logo, slogan or design on shirts, mugs, tote bags and so much more.
OPPORTUNITIES TO SCALE
The company could launch an SEO program which would have the benefit of boosting their ranking in search engines through the use of keywords on their website and in product descriptions, while a blog on the website would also attract more visitors to their site. Their focus has been mainly B2B sales, but the company could also direct its marketing to both DTC customer sales and to the wholesale market by expanding their product line to include embroidery, an increasing line of shirts and more laser engraved items.
Asking Price: $1,150,000
Gross Income: $2,225,219
Cash Flow: $328,204
Year Established: 2020
Employees: 5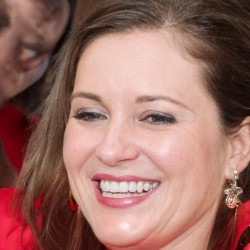 Latest posts by Amanda Stanley
(see all)