Growth-Oriented Digital Marketing Agency with Proprietary Systems and Methods for Sale
The Digital Marketing Agency is a thriving agency that specializes in organic marketing. With a focus on building high levels of engagement and brand loyalty, the agency has garnered top reviews, awards, and a 4.8 rating on Clutch. They utilize proprietary systems and methods to create detailed personas and psychographic profiles of their clients' buyers, enabling them to better understand their target audience and drive better results.
OPERATIONS
The agency offers a comprehensive range of digital marketing services, including social media, SEO, PR, email marketing, content creation, digital strategy, marketing intelligence, SEM, and PPC. Their approach to marketing is centered around building and fostering communities, rather than relying on interruption advertising. They have a proven track record of success and offer exceptional customer service.
The agency does not have a significant focus on supply and logistics as they primarily offer digital services. However, they have built a strong infrastructure and internal tech stack to efficiently manage and deliver their services to clients.
MARKETING AND KEY METRICS
Their marketing tactics focus on finding, joining, and influencing their clients' ideal buyers in innovative and extraordinary ways. They utilize proprietary systems and methods to leverage frameworks used in the global intelligence industry. Through their community-building services, they shape their clients' customers' worldview and position their clients at the center of better outcomes.
The agency primarily acquires clients through referrals, word-of-mouth, and their strong online presence. They have seen consistent year-over-year growth for the past three years and have the potential to expand their sales channels through strategic partnerships and targeted marketing efforts.
The agency's key metrics include a 100% monthly recurring revenue (MRR) subscription rate, an average order value of $3,050 per month, and a range of services offered through tiered subscriptions. Their customer lifetime value ranges from $24,000 to $100,000, and they have experienced explosive growth with a low churn rate.
The agency works with small businesses, mid-sized companies, and enterprise-level clients. Their clients typically have demanding marketing goals and rely on the agency to plan, execute, and deliver results. They primarily work with companies in the tech industry, but their services can be applied to businesses in various sectors.
BUSINESS MODEL & RESOURCES NEEDED
The agency has a team of 18 full-time staff and 11 contractors who specialize in various areas of digital marketing. They have a strong focus on customer service and provide dedicated customer success managers to ensure client satisfaction.
THE INDUSTRY
The digital marketing industry is rapidly growing and evolving. Businesses of all sizes are increasingly relying on digital marketing strategies to reach and engage their target audience. This agency operates in the niche of organic marketing, which emphasizes community-building and personalized approaches to digital marketing. Examples of companies in this industry include HubSpot, Moz, and Buffer.
OPPORTUNITIES TO SCALE
The agency has significant scale opportunities by expanding their client base, offering additional services, and entering new markets. They can also leverage their proprietary systems and methods to develop and sell digital marketing tools and software. Additionally, they can explore franchise opportunities to expand their reach and presence.
Asking Price: $1,600,000
Gross Income: $2,483,081
Cash Flow: $395,249
Year Established: 2018
Employees: 18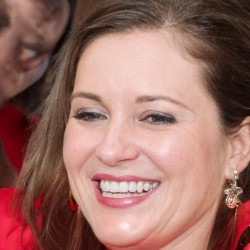 Latest posts by Amanda Stanley
(see all)