Thriving Weighted Blankets Ecommerce Brand – Amazon FBA and Shopify Retail
This is a highly reviewed brand on Amazon which sells 23 variations of weighted, anti-anxiety blankets. The blankets are beneficial for disorders/maladies such as autism and other similar conditions and help provide deep-touch pressure to help regulate emotions and behavior.
OPERATIONS
The company has a 100% FBA business model, making it totally mobile. Ownership invests less than 20 hours weekly maintaining the business while a virtual assistant handles day to day customer service issues, as well as social media and marketing tasking.
This is a pre-packaged turnkey opportunity and boasts a winning play product line in a space that is currently scaling.
MARKETING AND KEY METRICS
The company currently sells direct-to-customer via a highly polished and user-friendly Shopify storefront, an Amazon storefront boasting a 4 1/2 Stars and 99% Positive Seller Reviews.
The business can be scaled globally, including brick-and-mortar/wholesale venues such as Bed Bath & Beyond and similar retailers
The brand enjoys high profit margins thanks to its high-traffic Amazon Seller Central Storefront.
The target market for this brand includes individuals with conditions such as autism, ADD/ADHD, and anxiety related issues, as well as those simply looking for better sleep.
BUSINESS MODEL & RESOURCES NEEDED
The company has two employees.
THE INDUSTRY
The company operates in the bedding category and sells to a vertical within that space that is seeing exceptionally good trends. This niche within the bedding space took off like wildfire on Amazon thanks to social media and online advertising.
OPPORTUNITIES TO SCALE
This branded line of trending bedding products can be scaled rapidly in any number of directions, including international markets by way of Amazon, or through wholesale venues.
Asking Price: $833,000
Gross Income: $1,234,615
Cash Flow: $333,288
Year Established: 2017
Employees: 2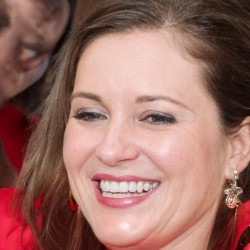 Latest posts by Amanda Stanley
(see all)