Online Coaching and Professional Development Program Achieving Success with 200+ Active Clients and 6,000+ Average Contract Value with 25% Repeat Order Rate
This company offers a range of online learning programs for coaching and professional development. With 12 years of industry experience, the programs boast high success rates and a step-by-step framework that is hard to beat. There are different service levels and options available for individuals and companies looking to scale their businesses.
OPERATIONS
With $1M+ in earnings for three consecutive years, the company has experienced consistent annual growth averaging 100%. The flagship course, accounting for 65% of revenue, and the monthly coaching, accounting for 30% of revenue, both have excellent success rates. The business has more than 200 active clients, with an average of 25-30 joining the program each month.
As an eLearning company, the supply chain and logistics are minimal, with no physical products to worry about. The courses and programs are available online, as are any support materials necessary.
MARKETING AND KEY METRICS
The company uses social media marketing, email marketing, referral programs, and affiliate marketing to generate leads and attract clients from various online coaching categories. Referrals and affiliates are incentivized. The ad spend is around $50,000 monthly, and the business generates significant ROI over the short and long term.
The business generates leads primarily through social media marketing, referral programs, affiliate marketing, and email marketing. With consistent lead generation, audience nurturing, and various conversion opportunities, the brand is continuously expanding its reach and audience. The company has experienced growth every year and shows no signs of slowing down.
With $3,049,280 gross income and $1,806,216 cash flow, the company enjoys a 25% repeat customer rate and a 35% repeat order rate. The average contract value is $6,000.
The typical customer is a startup, online coach, with a desire to hit six figures as soon as possible. Although the majority of the existing revenue comes from the wellness space, the business has started expanding beyond wellness and generating revenue from different coaching niches.
BUSINESS MODEL & RESOURCES NEEDED
The business has 7 employees, including one full-time owner, two full-time coaches, two part-time coaches, one part-time copywriter, one part-time marketing strategist, and one part-time Facebook ads specialist. The staff are highly skilled and capable and can handle the day-to-day operations.
THE INDUSTRY
The eLearning and professional development industry is a growing market, with many opportunities for individuals and companies looking to expand their knowledge and skills. The business has worked with people in various online coaching categories, including mindset, life, spiritual, finance, relationship, and business. The main program's focus is on offer creation, marketing, and sales for online coaching businesses, which allows it to pivot to many industries.
OPPORTUNITIES TO SCALE
The continued expansion of the audience and reach on social media and through building the email list have excellent potential for growth. The company has recently expanded into all types of online coaching, presenting enormous growth potential using a solid, proven framework.
Asking Price: $6,650,000
Gross Income: $3,049,280
Cash Flow: $1,806,216
Year Established: 2017
Employees: 7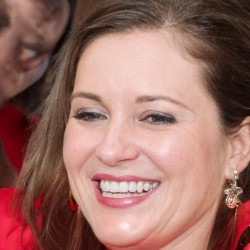 Latest posts by Amanda Stanley
(see all)