SBA-Pre-Qualified Automotive Aftermarket Parts & Accessories Brand with Multiple Online Sales Channels and 200,000 Email Database
This eCommerce company specializes in selling aftermarket automotive parts online through various channels. With over ten years of experience, the business has built a talented operations staff and is now poised for substantial expansion. The existing leadership is eager to support a seamless handover of operations to new ownership.
OPERATIONS
The business focuses on sourcing high-quality aftermarket vehicle parts and sells them at competitive prices. The company works with three primary suppliers and offers a wide range of products to its customers. Strong sales throughout the year are driven by a diverse customer base, including repair and body shops as well as individual DIY enthusiasts.
The business sources its products from three primary suppliers and maintains a stock of top-selling items. Additional products are drop-shipped directly from manufacturers. The company has efficient supply and logistics systems in place to ensure timely order fulfillment and customer satisfaction.
MARKETING AND KEY METRICS
The company utilizes multiple marketing channels, including Amazon PPC, Google Ads, organic social media, and eBay promotions. The business targets a wide range of customers and promotes its products through various platforms. The sales channel mix is well-diversified, with a focus on expanding the company's website sales in the near future.
The business utilizes multiple online sales channels, including Amazon, its own website, and eBay. The company is actively marketing its website to drive more sales and expects it to become the primary sales channel in the near future. The growth opportunities for this business lie in expanding the product offerings, optimizing marketing campaigns, and diversifying sales channels.
The key metrics for this business include revenue, profit margin, customer acquisition cost, customer lifetime value, and average order value. These metrics help measure the company's financial performance, marketing effectiveness, and overall customer satisfaction.
The typical customer base includes repair and body shops, as well as individual DIY enthusiasts. The business caters to both wholesale and direct-to-consumer segments, with different purchasing behaviors and preferences. The company ensures a diverse customer base to mitigate dependency on any single customer segment.
BUSINESS MODEL & RESOURCES NEEDED
The business has a dedicated operations staff, including a warehouse assistant, virtual assistants for order processing and customer service, and a contractor for Amazon PPC management. The existing leadership is committed to providing support for a smooth transition of operations to new ownership.
THE INDUSTRY
The automotive aftermarket parts industry involves the manufacturing and distribution of parts, accessories, and other products used for vehicle repair, maintenance, and customization. This industry has experienced significant growth in recent years, driven by the increasing demand for online shopping. Examples of companies in this industry include AutoZone, Advance Auto Parts, and RockAuto.
OPPORTUNITIES TO SCALE
There are several scale opportunities for this business, including expanding the company's offerings on Amazon and utilizing Fulfillment by Amazon (FBA) for logistics and customer service. Implementing SEO strategies, aggressive marketing campaigns, and growing the email list can also drive growth. Furthermore, expanding channels to retailers and developing complementary products can increase the average order value and provide a better customer experience.
Asking Price: $5,250,000
Gross Income: $8,793,647
Cash Flow: $1,093,077
Year Established: 2013
Employees: 37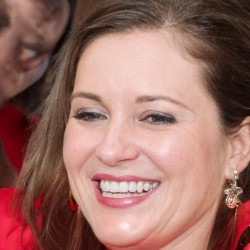 Latest posts by Amanda Stanley
(see all)