Successful 16-Year Ecommerce Business in the Wicker Furniture Vertical: 30% Repeat Customer Rate, Dropship Model, and Strong Vendor Relationships.
This eCommerce business has been thriving in the indoor and outdoor wicker furniture vertical for the past 16 years. With over 2,500 active SKUs supplied by 14 vendors, they provide premium handcrafted furniture pieces using synthetic resin materials. They have been able to maintain a consistent profit margin of over 30% by utilizing a 100% dropship model.
OPERATIONS
The owner only needs to work 3 to 6 hours per day handling customer service, processing orders, maintaining records, and booking freight. They mainly utilize Google Shopping ads for their marketing strategy, attracting traffic to their two primary websites. They're also exploring other forms of advertising such as magazine ads and online newsletters.
The company operates on a 100% dropship model, which helps keep costs down that would otherwise be associated with warehouses, warehouse workers, and working capital to buy inventory.
MARKETING AND KEY METRICS
The company mainly utilizes Google Shopping ads for their marketing strategy. They've also begun advertising in a magazine and an online newsletter. The company aims to improve its organic traffic by launching its first social media marketing campaign.
The company could see success in continuing to run advertisements in home décor magazines and websites with a similar theme while exploring social media marketing to improve their organic traffic. The company could also add in new suppliers or products to expand their product line.
The company has over 2,500 active SKUs supplied by 14 vendors, with an average order value of $825. They have a 30% repeat customer rate and an email database of over 8,100 subscribers.
The company provides premium quality wicker furniture at an affordable price, primarily targeting individual consumers and businesses looking for outdoor furnishings.
BUSINESS MODEL & RESOURCES NEEDED
The buyer can operate this business from anywhere in the world and will only need to work 3 to 6 hours per day, depending on the season. Currently, the company has no employees outside of contractors.
THE INDUSTRY
The global outdoor furniture industry was worth $46.08 billion in 2020 and is projected to grow at a CAGR of 5.3% to reach $66.5 billion by 2028. The growing market presents a lucrative opportunity for this eCommerce business to expand and scale its operations.
OPPORTUNITIES TO SCALE
There is an opportunity to expand the product line by adding new suppliers or products related to their niche. They could also scale their marketing efforts, creating targeted newsletters, and blog content. Additionally, the company could expand into the B2B market.
Asking Price: $760,000
Gross Income: $1,175,935
Cash Flow: $217,815
Year Established: 2006
Employees: 1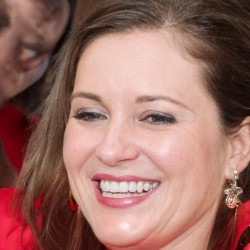 Latest posts by Amanda Stanley
(see all)