"Selling Out Fast: Branded Amazon Art Supplies Retailer"
This is a unique Amazon Arts and Crafts Best Seller Company that caters to a chalk and marker art consumer base. With increasing demand in the e-commerce environment, this company secures a number one position in the Arts and crafts category. With a minimal infrastructure and single SKU, the company is perfect for a buyer with a small budget. The brand has limited competition, allowing for maximum headroom for pricing margins while only requiring an hour of management per day. The company has immense potential for scaling opportunities through both product and channel expansion.
OPERATIONS
The company's bedrock for success is Amazon FBA fulfillment built on a single SKU. The company invests less than an hour of management time per day, allowing the opportunity to dedicate more time to increasing revenue streams through the scaling that is possible through channel and product expansion.
The company's supply and logistics involve Amazon fulfillment services, reducing overhead costs associated with storing, packaging, and shipping. Supply chain management is implemented seamlessly, enabling a smooth transition for new ownership.
MARKETING AND KEY METRICS
The company's Amazon storefront and Amazon Best Seller status rapidly attract customers looking to purchase exclusive chalk and markers art products. With the ever-growing e-commerce environment, the company has the potential for global awareness and customer engagement from various marketing strategies.
The company has an Amazon storefront and is a Best Seller in the category of Arts and Crafts. New product launches will be easier as the company has established a velocity metric on Amazon.com. Significant expansion is possible through both channel and product development.
The company has a 400% increase in growth YoY, with a consistent cash flow of $186,000 and gross income of $481,000. The business has established itself with a #1 Amazon Best Seller status, with immense potential for significant growth and increasing profit margins.
The customer base for this company consists of a niche segment of chalk and marker art consumers that seek exclusive products. The company has built a loyal customer base that trusts the company's brand. Continual development of products same as existing and other related items in this market segment will continue to retain repeat customers
BUSINESS MODEL & RESOURCES NEEDED
The company currently employs one person, making it easy to manage and less costly for current ownership. With consistent streamlined operations, ownership achieves strong cash flow and increased profit margins.
THE INDUSTRY
The arts and crafts sector continues to grow, reaching $44 billion in 2021; the chalk and marker art niche segment is targeted as consumers shift to e-commerce. This company has limited competition with high potential for growth in this sector.
OPPORTUNITIES TO SCALE
This company's opportunities for scale are voluminous through both product and channel expansion. With Amazon Best Seller status, new product launch velocity metric, and limited competition in the market, sky's the limit for the growth potential of this business.
Asking Price: $575,000
Gross Income: $481,000
Cash Flow: $186,000
Year Established: 2014
Employees: 1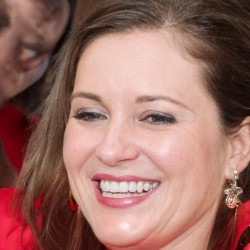 Latest posts by Amanda Stanley
(see all)