Successful 12-Year Baby Headwear Business with In-House Designs and Personalization, Ecommerce & Wholesale Channels, Plus Two Separate Brands
A 12-year-old baby headwear company that operates under 2 well-known brands, one of which focuses on B2B and the other on eCommerce, selling a wide variety of premium baby hats for all occasions and personalizing them with embroidery machines, sewing machines, and heat press machinery.
OPERATIONS
The business has tens of thousands of customer databases ranging from consumers to business owners and everything in between that needs a hands-on operator to focus on growing the company further. The baby hats' design element can be easily outsourced as the business has a large inventory of materials, accessories, designs, and finished products.
Products and materials sourcing are from Asian markets, where a sourcing agent has been employed for headwear products necessary within the region. Materials are also sourced within the US, and most products sold by the company are constructed within the US.
MARKETING AND KEY METRICS
The company focuses on a more organic presence with lower advertising and higher quality products. They have a strong social media following among new moms, organic publications of new babies, and tens of thousands of customers in their database.
The eCommerce brand is sold on a Shopify store, Amazon, and Etsy, while the B2B brand is sold in over 500 retail store chains across the US with a high repeat order rate and a low $150 MOQ. The company has a strong organic following on social media.
There are thousands of brand assets, including photos and videos on real babies, that have been developed over the years, press postings, and image and video assets to expand sales.
The business has tens of thousands of customers in their database, ranging from consumers to business owners, and everything in between. They have a strong organic following among new moms and a broad social media presence.
BUSINESS MODEL & RESOURCES NEEDED
The business is currently being operated by an owner operator and requires another helper to work on shipping, sewing, and other craft work. The current owner is not involved in the day-to-day operation of the business, but he is willing to help in transition to ensure new ownership is successful after closing.
THE INDUSTRY
The baby headwear industry is one that is resilient and growing. By 2023, the global children's wear market size is predicted to reach $203.33 billion due to high birth rates, increased consumer awareness of baby health and safety, and an increase in fashion trends for kids. Other companies that operate in the same space include Jamie Rae Hats, Little Knitwitz, and Haute Baby.
OPPORTUNITIES TO SCALE
The business has the potential to scale to $10M in revenue with the right investments and focus. The business is currently being sold as an owner-operator business and can be efficiently operated within a home environment and should not require a separate office. All tools necessary to run the business, including machinery, inventory, trademarks, and websites, will be handed over.
Asking Price: $400,000
Gross Income: $407,244
Cash Flow: $82,759
Year Established: 2010
Employees: 2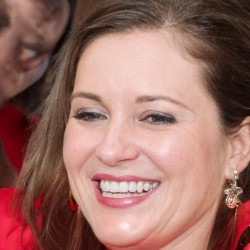 Latest posts by Amanda Stanley
(see all)