Successful Amazon FBA Brand in the Beauty and Consumer Products Niche with Top Seller Tag in Hair Removal and Explosive Year-on-Year Growth
This Amazon FBA Brand is a leading player in the beauty consumer products, specializing in hair removal products. With a #1 Best Seller Tag in the hair removal category, the company has experienced massive year-over-year growth, driven by its strategic operations and marketing efforts. The brand has connected with its audience by offering a high-quality, at-home laser hair remover sourced from Asia. The company operates solely on Amazon, where it has gained thousands of positive reviews.
OPERATIONS
The company's operations are focused on selling its hair removal products on the Amazon platform. It effectively utilizes pay-per-click (PPC) ads on Amazon and Facebook to drive traffic and attract buyers. The brand has carefully selected high-quality products that offer a permanent and painless hair removal solution, akin to professional salon treatments. The company's inventory is managed through Fulfillment By Amazon (FBA), ensuring efficient order handling and quick turnaround times.
The company's supply and logistics are streamlined through Fulfillment By Amazon (FBA). The products are sourced from a factory in China, which takes care of packaging and shipping. The company maintains a steady inventory level and places new orders on a weekly basis to meet growing demand.
MARKETING AND KEY METRICS
The company's marketing strategy revolves around targeted PPC ads on Amazon and Facebook, which have been highly effective in reaching the desired audience. Additionally, the brand has the opportunity to expand its marketing efforts to social media platforms such as Instagram, Pinterest, TikTok, and YouTube to boost organic traffic to its Amazon listings.
The company primarily sells its products through the Amazon platform. With its #1 Best Seller Tag and strong customer reviews, the brand has built a solid foundation for sales growth. Moving forward, the company can explore additional sales channels, such as launching its first social media marketing campaign on platforms like Instagram, Pinterest, TikTok, and YouTube, to further boost organic traffic to its Amazon listings. This multi-channel approach will contribute to the overall sales growth and market penetration.
Key metrics for this business include sales velocity, customer reviews and ratings, sales growth rate, return on investment (ROI) from advertising spend, and inventory turnover rate.
The company's customer base is diverse, appealing to both men and women across a wide age range (14 to 60). The brand's products offer a more affordable alternative to expensive salon treatments, making them attractive to price-conscious consumers. The company has received numerous positive reviews from highly satisfied customers who have seen great results from using the products.
BUSINESS MODEL & RESOURCES NEEDED
The company currently has one employee managing its operations and marketing efforts. As the business continues to scale, additional resources may be required to handle increased workload and support expansion.
THE INDUSTRY
The beauty consumer products industry is a highly lucrative market, with a growing demand for convenient hair removal solutions. The global market for hair removal products has been valued at $2 billion and is expected to grow at a steady 5% compound annual growth rate (CAGR) through 2025. This growth is driven by consumer desire for at-home grooming options and the increasing acceptance of hair removal products among both men and women. Examples of other successful companies in the industry include Venus, Remington, and Philips.
OPPORTUNITIES TO SCALE
This Amazon FBA Brand has significant scale opportunities. With its current product assortment and stellar sales velocity, the company is well-positioned to expand its offerings within the hair removal category. Additionally, the business can explore product diversification by launching new SKUs that meet the same high-quality and convenience standards. The global market for hair removal products offers ample room for growth, presenting the incoming owner with exponential scale potential.
Asking Price: $6,100,000
Gross Income: $3,191,074
Cash Flow: $1,277,590
Year Established: 2019
Employees: 1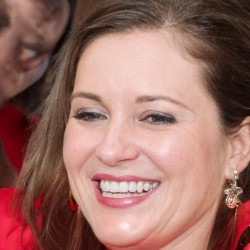 Latest posts by Amanda Stanley
(see all)