"Women's Fitness Brand With Proven Online Success"
This Internet Business sells its own brand of consumer products that targets the female demographic in the weight loss and body training segment. In December alone this company turned a $21,000 profit – the six month average for this company at $15,775. This sector is growing year over year and is expected to continue its growth trend for many years to come.
OPERATIONS
The primary products sold here are focused on helping individuals look and feel better about their bodies, mainly through Amazon sales channels. Using a Fulfilled By Amazon (FBA) strategy, this business has a very low overhead model, making it operable from anywhere with an internet connection without employee and office space expenses. Currently, additional sales channels are immediately available, such as online advertising footprint expansion; affiliate base growing and existing product line expansion.
This company uses Fulfilled By Amazon (FBA) warehouses to pick, store, pack, and ship products, and Amazon provides most of its customer service inquires. Therefore, the company, without the need for employees, office space and other expenses that go with these, can be operated from anywhere with an Internet connection. Additionally, the relationship with suppliers has already been built, and the current sales channels already established, making it easy to expand the business just through product expansion.
MARKETING AND KEY METRICS
This eCommerce company targets the female demographic aged 25 to 45 years via Amazon.com and several European Amazon sites. Its customer base is mainly composed of women that want to look slimmer. Other marketing plans may include social media and comparison engines positioning.
Opportunities to grow sales channels include expanding the presence on Amazon and large eCommerce platforms with customer base ads, Search engine optimization, and other marketing strategies that should reach the target audience. Additionally, the increased product line offers a strong potential for additional sales through cross-selling and up-selling to existing customers.
Three performance factors that make this business stand out among the eCommerce crowd are: 1. Scale; 2. Branding; and 3. Need. Scale – Branded Consumer Products can be sold at wholesale, expanded to any online channel, and sold worldwide. Branding – a new owner can use the brand to scale the ecommerce storefront out and the brand on major search and comparison shopping engines. Need – The primary products sold in this sector generate repeat business and appeal to an ever-replenishing customer base of people that want to look slimmer.
This eCommerce business caters to the female demographic aged 25 to 45 interested in body training, weight loss, and well-being. The primary product line caters to individual needs that are evergreen, with a crucial emphasis on positivity and self-confidence.
BUSINESS MODEL & RESOURCES NEEDED
The FEMALE BODY TRAINING INTERNET BUSINESS – FULLY BRANDED requires only one employee that must manage and monitor the e-commerce sales operation, leaving all product processing and customer services to Amazon and FBA.
THE INDUSTRY
This business is in the eCommerce industry with a focus on female body training products. Among top competitors, some of them are OnePeloton, FitOn, and iFit. There is a growing trend towards at-home workouts, and e-commerce that offers convenient equipment and product variations continues to attract more participants. With the demographic targeted by this company being expected to represent an increasing population share over the next decade, this is an attractive business to be included in the weight loss and body training sector with an endless potential market.
OPPORTUNITIES TO SCALE
The fully branded business model allows this company to enter contracts with wholesalers and other businesses as part of a branding strategy. The opportunity to expand the product line is vast, due to the nature of the current customer base, and the expansion of sales channels implies a competitive advantage on competitors. An owner who uses the brand to scale the e-commerce storefront and the brand on major search and comparison shopping sites is also possible.
Asking Price: $275,000
Gross Income: $518,000
Cash Flow: $138,000
Year Established: 2014
Employees: 1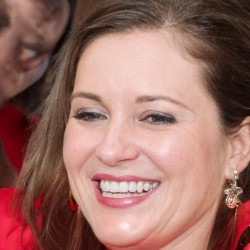 Latest posts by Amanda Stanley
(see all)