Five-Star Amazon Gifts Business with 80% Year-Over-Year Growth
This is a niche e-commerce company that predominantly operates in the Kitchen and Dining and Gifts sector. The business runs a website storefront and an Amazon account, where the majority of its sales come from. It offers a variety of unique and popular products with high margins and low overheads. The company has outstanding Amazon recognition, with nearly 100% positive reviews reflecting its 5-star seller account. The inventory is purchased through a relationship with a U.S.-based supplier, and all products are fulfilled by Amazon, which makes it easy to operate from anywhere. There is no requirement for warehousing or office space, and full training will be provided for the new owner.
OPERATIONS
This business relies primarily on sales generated by Amazon, which is an effective means of reaching a broad customer base. The owners of this business have built up their inventory, creating an easy transition for the new owner, who can immediately focus on growth strategies. As goods are fulfilled by Amazon, there is no need for warehousing or office space, making the business easy to run from anywhere.
All of the company's inventory is purchased through a U.S.-based supplier, making it easy to restock when necessary. As all products are fulfilled by Amazon, there is no warehousing requirement. Therefore, the business is entirely relocateable, and the new owner can operate the business using a traditional, albeit smaller, workspace.
MARKETING AND KEY METRICS
This company's marketing is mainly accomplished by its presence on Amazon. The site's popularity and five-star reviews drive traffic to the business. As a result, the majority of marketing is focused on maintaining positive reviews, improving product descriptions and images, and running pay-per-click advertising campaigns.
Amazon's popularity drives traffic to this business, and it will be the primary focus of marketing efforts. As a result, several growth strategies are available, including expanding the product line, improving product descriptions, and targeting new customer markets.
The company's key metrics are its 5-star seller rating on Amazon and the number of positive customer reviews reflecting the quality of its products and customer service. The company's excellent books and records also make it an ideal candidate for an SBA-backed loan, which enables qualified buyers to purchase with a low down payment.
The company's customer base consists of those looking for unique kitchen, dining, and gifting items that are not typically available at brick and mortar stores. The business offering appeals to those looking for unique products for themselves or as gifts for family and friends. Amazon's popularity drives the business, and it has built up a loyal customer base due to its outstanding 5-star rating and positive reviews.
BUSINESS MODEL & RESOURCES NEEDED
This business has only one employee, so human resources are not an issue beyond ensuring that this person is adequately trained and compensated. Full training will be provided to the new owner, even though it is a small operation.
THE INDUSTRY
The Kitchen and Dining sector is vast, with numerous products ranging from utensils to furniture. The gifting sector, on the other hand, comprises of products suitable for a variety of occasions. This business offering falls neatly into both categories, catering to customers looking for unique and popular gifting and kitchen items. These industries are significant, and the market opportunity is extensive, enabling exponential growth potential for this profitable enterprise.
OPPORTUNITIES TO SCALE
This business has significant scale potential, primarily by expanding its product lines and targeting new markets. It has excellent margins and low overheads, making it an attractive investment opportunity for any entrepreneur looking to expand their product offerings.
Asking Price: $2,750,000
Gross Income: $1,820,082
Cash Flow: $762,800
Year Established: 2015
Employees: 1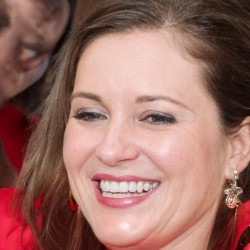 Latest posts by Amanda Stanley
(see all)