Stunning 17-Year Ecommerce Brand in Decorative Fans Vertical: In-House Designs, Amazon & Big-box Retail, 750 AOV & 76% YOY Profit Growth
A 17-year-old designer brand that specializes in unique table and pedestal fans and various indoor decor items. The brand focuses on manufacturing and design excellence, providing high margins and order value. They sell primarily on Amazon and big box stores such as Target, Pottery Barn, and Home Depot. The company reduces costs using dropshipping, stocking inventory, and Amazon FBA. With key measurable metrics in quality control, manufacturing, and sales, and opportunities for growth in wholesale and influencer marketing niches, the brand has successfully scaled up and maintained high customer satisfaction.
OPERATIONS
The company employs a combination of inventory models to reduce costs. They use dropshipping, holding stocks through FBA and holding stock inventory based on order volumes. Most revenue comes from a fifth of all merchandise inventory, managed by Amazon. As the quality of products is crucial, all items go through strict quality control measures during packaging and inspection before delivery.
The brand uses various inventory models such as a mixture of dropshipping, stocking inventory, and Amazon FBA to reduce costs based on ordering volume and storage costs. Quality control is crucial to the brand's reputation, and they use strict measures during packaging. The brand orders seasonal bulk supplies based on forecasts and makes extra supplement orders where necessary.
MARKETING AND KEY METRICS
The business uses sponsored content, search engine optimization, and pay-per-click ads to acquire customers. While there is a lack of expertise in digital marketing, the business has shown it can drive significant organic popularity and sales through its unique products. With influencer marketing opportunities and affiliate marketing relationships, the business could tap into another niche to boost sales.
The brand enjoys direct-to-consumer sales via its website and Amazon, where there is much scope for further scaling. The brand is successful and has great potential for growth. With a new owner experienced in Amazon and a strategy for customer acquisition through clever marketing campaigns on the right channels, sales can skyrocket. The website offers sizeable growth potential with a chance for a buyer to increase profits and attract new visitors. With opportunities for influencer marketing, affiliate relationships, and email marketing, the brand can scale rapidly u
The key metrics used include quality control measures, such as mechanical competency, paint, and presence of all parts. Inventory models like dropshipping, stocking inventory, and Amazon FBA help reduce costs. Sales and margins are the most important key metrics. Also measured are product reviews, product rating, and customer satisfaction.
The brand's customers are primarily women in their mid-20s to mid-50s, including middle to high-income earners, who are particular about their indoor decorating and want unique items to blend with any style or setting.
BUSINESS MODEL & RESOURCES NEEDED
The brand is run by three people, with two focusing on finance, manufacturing, and marketing, while the other handles customer service inquiries. The latter works from Asia. The company is in operations for 17 years, and the employee base is two.
THE INDUSTRY
The brand is one of a few in the decorative fans eCommerce space that have maintained an organic following and popularity despite lack of digital marketing knowledge. The products' unique designs and aesthetics have positioned themselves well to capture a female audience with a keen eye for indoor decoration. The brand's most notable products are its indoor decorative fans, and while the brand has scaled successfully across Amazon and big box stores such as Macy's and Target, it still hasn't maximized the potential that online retail platforms and other sales outlets offer for growth.
OPPORTUNITIES TO SCALE
The company has remained organic for the most part by not tapping into the influencer marketing niche to its full potential, not fully exploiting social media avenues, and not focusing on email marketing. The brand can grow further, initially by tapped further into its fan products' market or by diversifying into other product verticals.
Asking Price: $900,000
Gross Income: $2,287,805
Cash Flow: $293,136
Year Established: 2006
Employees: 2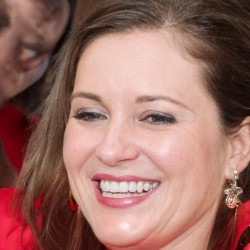 Latest posts by Amanda Stanley
(see all)