Successful 15-Year Digital Marketing Agency for the Mortgage, Legal, and Insurance Industries – $460K in Monthly Recurring Revenue from Managed Services
This 15-year-old digital marketing agency offers services to B2B clients in the mortgage, legal, and insurance industries. With expertise in digital marketing services, SEO, reputation management, concierge sales, and consulting, this company has attracted over 299 clients and has become highly profitable by advertising on Facebook, Instagram, Google, and YouTube.
OPERATIONS
This digital marketing agency offers concierge sales and consultation services. Their experienced team of 20 employees manages the client accounts and nurtures the inbound leads. Their sales are primarily driven by monthly managed services.
Not applicable
MARKETING AND KEY METRICS
Their successful marketing campaigns have expanded their client base in Canada and the US. They have also hosted webinars and podcasts to help clients understand and utilize their services.
Digital marketing campaigns and webinars are successful in expanding their US client base. Expansion to the UK and Australia markets can be an immediate opportunity with increased PPC ad spend and attendance in trade shows.
Over 299 clients generating $22,000 from their Facebook ads each month, and $75,000 for managing Google ad campaigns.
The customer base is composed of 299 clients coming from Canada and the US, where they serve mortgage companies at the national corporate level, branch managers, and independent loan officers. They currently hold positive corporate relationships waiting to be nurtured.
BUSINESS MODEL & RESOURCES NEEDED
An experienced team of 20 employees includes directors, Google and Facebook specialists, account managers, and the sales team.
THE INDUSTRY
The digital marketing industry is experiencing rapid growth as businesses realize that there are 4.6 billion active internet users worldwide. The global digital marketing market was valued at $305 billion in 2021 and is projected to reach $807 billion by 2026. One company that has successfully leveraged this trend is this digital agency that offers invaluable services for mortgage, legal, and insurance industries.
OPPORTUNITIES TO SCALE
With management in place, this digital marketing agency has enormous growth potential with a concierge service unique to their brand. They are present in prominent industries such as the mortgage, legal, and insurance industries, promising growth and profitability for potential buyers.
Asking Price: $2,900,000
Gross Income: $1,931,563
Cash Flow: $684,380
Year Established: 2007
Employees: 20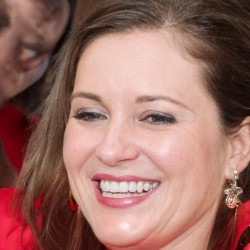 Latest posts by Amanda Stanley
(see all)