5-Star Home Decor Brand: Achieving Success on Amazon and eBay
A highly diversified, branded and growing eCommerce business specializing in unique, uncommon home décor and accessories that is anything but off the shelf. The company is unique in that it manufacturers most of its products, such as scarves, jewelry, candles, decorative pillows and home goods. The internet company has a solid sales platform on its own organically ranked website, as well as on top tier marketplaces, including eBay, Houzz and Amazon.com.
OPERATIONS
The owner is a savvy retail owner and marketplace buyer that has developed a highly-automated system requiring only a few hours of maintenance per week, with 95% of the product shipping remotely from suppliers, direct to customer.
The owner has developed relationships with suppliers who directly ship products to customers.
MARKETING AND KEY METRICS
The existing assortment of consumer products in the diversified home decor and personal accessories space allows for a great deal of flexibility in capitalizing on year-round traffic, effectively avoiding seasonality and yielding a steady and predictable revenue stream.
The company has its own website and utilizes the top tier marketplaces (eBay, Houzz, and Amazon.com).
The company has over $45,000 in annual cash flow, with an expected ROI in less than 1 year assuming a 10% down payment.
The customer base is diverse but tends to be consumers interested in home decor and accessories.
BUSINESS MODEL & RESOURCES NEEDED
The business model is easy to teach for virtually any buyer.
THE INDUSTRY
The home decor and personal accessories industry is highly competitive but also rewarding. This company specializes in unique, rare products that are on-trend, making its model successful. For instance, the following companies are in the same industry: Pier 1 Imports, West Elm, and Pottery Barn.
OPPORTUNITIES TO SCALE
The company has many opportunities to scale, with potential growth through eCommerce, diversified or adding SKUs or adding more offerings to the lineup.
Asking Price: $250,000
Gross Income: $89,517
Cash Flow: $250,000
Year Established: 2014
Employees: 1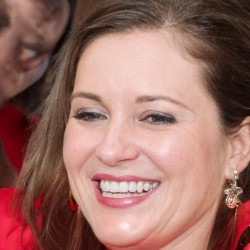 Latest posts by Amanda Stanley
(see all)