Branded Outdoor Products Line – An Amazon Company
This high growth Amazon Company specializes in the Outdoor Products sector. It is a branded line of products sold via Amazon only, with the opportunity for quick scalability via the company\'s branded URL.
The product line is world-class in branding, distribution, marketing with a solid gross margin. All products sold by the company enjoy a FULL 5 STAR RATING on Amazon, which helps with algorithm ranking both within the Amazon marketplace as well as on Major Search Engines.
This lucrative business is offered for sale at an asking price of $150,000, with a cash flow of $146,400, gross income of $310,500, established in 2013, and an employee count of 1.
OPERATIONS
The business sells its products only through Amazon with all products carrying a FULL 5-STAR rating, which is very difficult to achieve on Amazon. Since the products are branded, it can achieve high margins and face low competition in the growth segment of Outdoor Adventure Products.
This business model is perfect for entrepreneurs looking for a branded product line that is fully optimized for Amazon, thereby minimizing inventory risks and allowing for easy scalability.
The operations of the business are highly streamlined and optimized for Amazon. This means the focus is completely on the branded product line only, which results in high margins and minimal inventory risks. Being a small company operation, it is easy to ship all the orders on time.
MARKETING AND KEY METRICS
The company is engaged in selling branded outdoor products and places all listed products on Amazon; hence no advertising budgets are required for website optimization. These products enjoy a FULL 5 STAR RATING on the Amazon marketplace, which boosts algorithm rankings and sales growth.
The products are sold exclusively on Amazon; the owners have not yet invested in any other sales channels for scaling.N/A
The company has a gross income of $310,500 a year, with a cash flow of $146,400 and inventory valued at $79,000.
The customer base is outdoor enthusiasts that are passionate about outdoor adventure products, including recreational equipment, hunting gear, and camping gear. The segment comprises millennials and Gen Z, who have a high propensity to deploy capital for eco-tourism and adventure, along with baby boomers who love to travel.
BUSINESS MODEL & RESOURCES NEEDED
The company has just one employee. The potential buyer can choose to expand the HR department as per the company\'s growth strategy.
THE INDUSTRY
The company specializes in the Outdoor Adventure Products segment, which is a high-growth sector. Examples of growth include recreational equipment, hunting gear, camping, fishing gear and more. This sector is poised for explosive growth due to increasing interest in outdoor adventure and recreational activities among millennials and Gen Z.
OPPORTUNITIES TO SCALE
Asking Price: $150,000
Gross Income: $310,500
Cash Flow: $146,400
Year Established: 2013
Employees: 1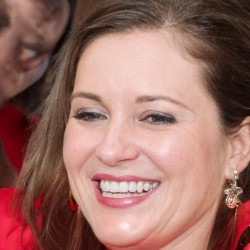 Latest posts by Amanda Stanley
(see all)